JPMorgan Chase CEO Jamie Dimon Says "No Evidence" Of Cancer
Dimon was diagnosed with throat cancer over the summer and had a much-reduced work schedule while going through treatment.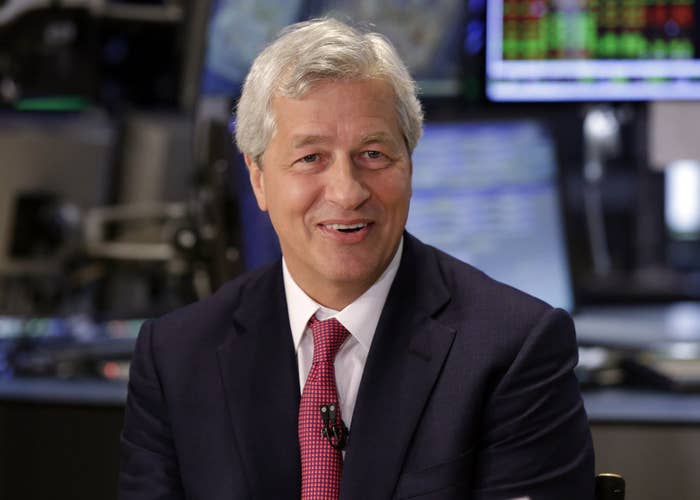 The CEO and chairman of America's largest bank told staff today that he is cancer free. Jamie Dimon, who was diagnosed with throat cancer over the summer, said in a memo that following a battery of tests this week, there is "no evidence of cancer in my body."
Dimon began treatment for throat cancer last year and said in interviews and talks that, while coming into the office most days, he faced a much-reduced work schedule and no travel. His treatment only ended in September and he slowly ratcheted back up to a full work and travel schedule.
Speaking at a conference in October, Dimon said he was "feeling great" but that cancer treatment "knocks the hell out of you." Dimon said that while he was going through treatment, tasks that would take him 30 minutes would take three hours and that he would take long naps on the couch in his office on the days he did come into work. And while he gave no indication that he's planning to leave JPMorgan anytime soon, he did say what he would like to do after his career in finance ended: working with a charity or teaching.
Here's Dimon's full memo to JPMorgan employees:
Dear colleagues,
This past summer, I let you know that I had been diagnosed with throat cancer. Having concluded my full treatment regimen a few months ago, I wanted to give you an update on my health. This week I had the thorough round of tests and scans that are normally done three months following treatment, including a CAT scan and a PET scan. The good news is that the results came back completely clear, showing no evidence of cancer in my body. While the monitoring will continue for several years, the results are extremely positive and my prognosis remains excellent.
As always, and especially since my diagnosis, I followed the advice I give to others—take care of your health first—nothing is more important. Throughout this journey, I was blessed with the love and support of my family, friends and colleagues, and I received an outpouring of heartfelt warm wishes and messages from thousands of others, which meant so much to me.
I'm very proud to be part of this company and it's an inspiration to work with such an exceptional group of people.
With deep gratitude and respect,
Jamie