Jon Stewart To Former AIG Chief Hank Greenberg: "Go F*ck Yourself!"
Hank Greenberg's bid to become a populist crusader against the government's actions in the financial crisis has not convinced The Daily Show.
Jon Stewart has a simple message for former AIG chief executive Hank Greenberg — go fuck yourself.
The 89-year-old Greenberg is suing the federal government for $40 billion alleging that he and other shareholders of the insurance giant AIG were treated unfairly when the company was rescued in September, 2008.
Greenberg had lead AIG for nearly 40 years before stepping down in 2005 following an investigation into deals that affected the company's reported financial earnings. He was, however, the company's largest shareholder when it was teetering on the edge of bankruptcy in September, 2008, with its contracts to guarantee billions worth of bonds based on mortgages turning sour.
When those bonds started defaulting, AIG was on the hook for more than it could pay. Fearing that the sudden collapse of the massive insurance company could devastate the economy and financial system, the government ended up injecting some $182 billion into the company to save it and took a 92% stake, massively diluting the company's shareholders, including Greenberg, who said earlier that he lost some 90% of his net worth.
Greenberg filed the suit against the federal government in 2011, claiming he and other AIG shareholders were treated unfairly because they got less favorable terms than the bailed out banks, including 14% rate on rescue loans, while big banks like Morgan Stanley and Citigroup got billions in loans at much lower rates. Or, as Stewart put it, "your legal argument is: waaaaaaaaah, it's not faaaaaaaair!"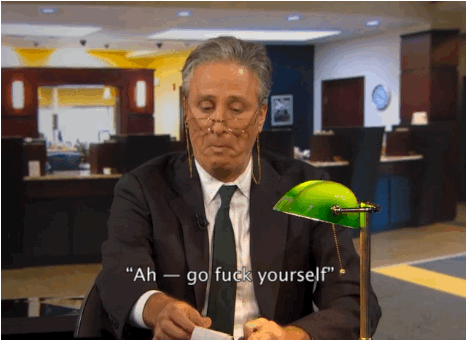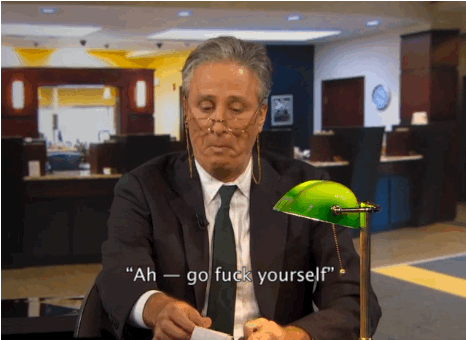 The banks that got massive federal aid had access to cheaper loans from the Federal Reserve, and their shareholders did not face massive dilution when the government bought stakes in them. Since its near-death, AIG has shrunk itself by selling off businessess, and has repaid all the money that was pumped into it by the federal government. The company is not participating in Greenberg's lawsuit.
Greenberg's suit is currently being tried in the Federal Court of Claims in Washington D.C., with famed litigator David Boies cross examining many of the central figures of the government's response to the financial crisis, including former Treasury Secretary Hank Paulson, former head of the Federal Reserve Bank of New York and Treasury Secretary Timothy Geithner, and former Federal Reserve Chairman Ben Bernanke. Boies said in court the rate charged to AIG was "extortion."
"If anything, the financial system extorted the taxpayers by screwing up so royally that the world would be on the brink of financial apocalypse without the bailouts," Stewart said.