Johnny Depp Could Cost Disney $190 Million
Disney said today that losses from box office flop The Lone Ranger could run as high as $190 million.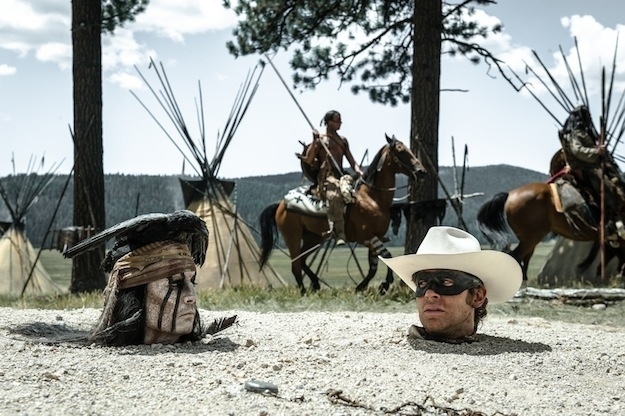 Disney spent $225 million making The Lone Ranger, Johnny Depp's return to the summer blockbuster following the mega-successful Pirates of the Caribbean franchise (also helmed by Disney), and has only gotten only $87 million of it back in U.S. box office receipts according to Box Office Mojo. On a call today with analysts discussing the company's third quarter financial results, Disney chief financial officer Jay Rasulo said that the company expected "to incur a loss on the film in the fourth quarter of between $160 and $190 million."
Revenue in the studio entertainment division of the company declined two percent and operating income declined 36 percent from a year ago thanks to the "prerelease marketing expenses for The Lone Ranger," as well as Iron Man 3 making $1.2 billion in global box office revenue compared to $1.5 billion in box office from The Avengers. "Needless to say, we're disappointed with the performance of The Lone Ranger," Rasulo said. In its earnings release, Disney said that the third quarter's disappointing results were partially offset by the performance of Monsters University compared to Brave last year.
The Lone Ranger, however, might not be as bad for Disney's bottom line as its last epic flop, John Carter, which lost some $200 million and led to the resignation of then Disney film chief Rich Ross. Overall, Disney reported earnings of $1.01 a share, equal to a year ago, on revenues of just over $11.5 billion and and profit of $1.8 billion.