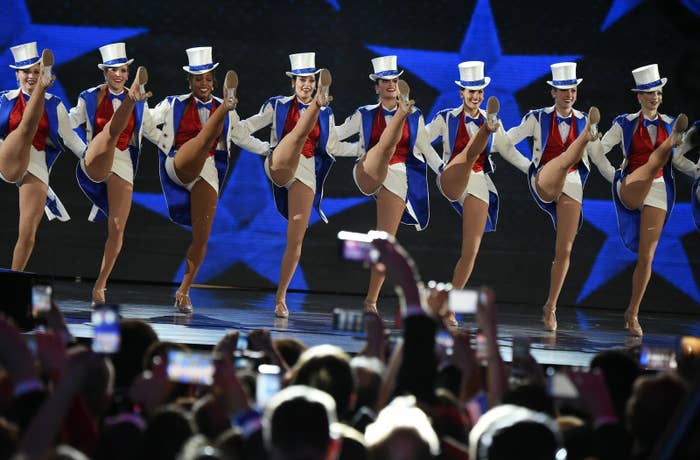 A monthly survey that measures how American consumers feel about the economy is producing historic results as the Trump administration settles into the White House, although the history being made is not much to celebrate: The country's economic outlook has never been so sharply divided on political lines.
Among Democrats, expectations for future economic conditions are "close to a historic low," wrote Richard Curtin, the chief economist of the University of Michigan Survey of Consumers, while for Republicans, the expectations are near a historic high.

The survey, which is widely followed by those seeking to understand the US economy, asks people how they feeling about their current economic conditions, and whether they expect the future to be better or worse.
Its index of economic sentiment shot up following Trump's surprise electoral win, as Republican voters quickly reversed their belief that the economy was suffering. The index hit a 10-year peak last month, and has declined slightly so far in February — although it's still higher than it was for most of the last decade.

The massive change in sentiment following the election shows a partisan divide over the condition of the economy — one that may reverse itself in the coming years as the Trumpian economic narrative changes. During the campaign, Trump and his supporters depicted the United States as an economic hellscape, ruined by decades of incompetent leadership and bad trade deals. He called the unemployment rate, which was below 5%, a "phony" number and pointed to other measures of joblessness that were as high as 42%.
But since the election, Trump has taken credit for the 227,000 net new jobs created in January — a month in which he was president for just 11 days. He told business leaders last week that there was "great spirit in the country right now" and "I think that it's going to continue big-league."

Almost a third of the University of Michigan survey's respondents "spontaneously mentioned some favorable aspect of Trump's policies" when asked to describe recent news they had heard about the economy, while 29% of respondents "unfavorably referred to Trump's economic policies."
Overall, almost 60% of respondents "made positive or negative mention of government policies."
This is nearly unprecedented. "In the long history of the surveys, this total had never reached even half that amount, except for five surveys in 2013 and 2014 that were solely dominated by negative references to the debt and fiscal cliff crises," said Richard Curtin, the survey's chief economist.

And it's these responses that are driven the sentiment numbers higher. "Never before have these spontaneous references to economic policies had such a large impact on the Sentiment Index," Curtin said, noting a wide gap in economic sentiment between people who said positive or negative things about government policies.
But if the US economy remains on a similar trajectory as it is today, the two groups could move closer: Trump supporters may realize the country isn't entering a big-league boom, and Trump opponents may realize the world isn't collapsing.
"While currently distorted by partisanship," Curtain said, "the best bet is that the gap will narrow to match a more moderate pace of growth."