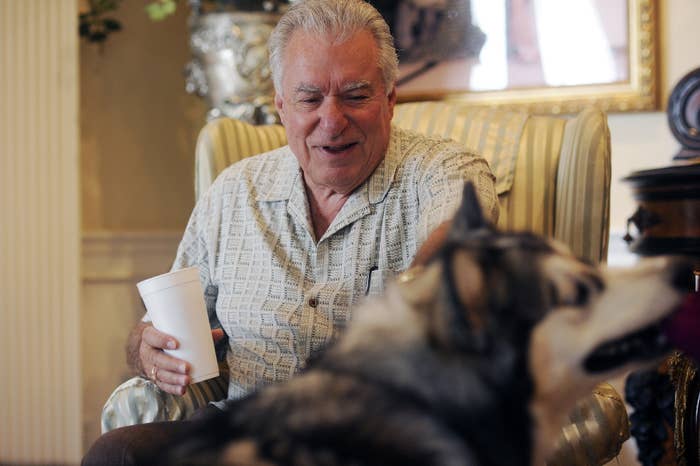 Investors are dumping stock in timeshare operators in the wake of news that federal regulators are taking a close look at the largest player in the industry.
On Friday, BuzzFeed News reported that the Consumer Financial Protection Bureau is looking into the sales, marketing, and financing practices of Westgate Resorts, the country's largest privately held timeshare operator. On Monday, the share prices of its publicly traded competitors dropped sharply.
Diamond Resorts International, the subject of two recent extensive media investigations, closed the day down more than 11%, while Marriott Vacations and Wyndham Worldwide both fell over 4%. A Wyndham spokesperson declined to comment, while Diamond and Mariott Vacations did not respond to requests for comment
At one point on Monday Diamond shares were down 16%, the biggest drop since the New York Times published a lengthy report on its sales and marketing practices, in late January.
BuzzFeed News was first to report on Friday that the CFPB had denied Westgate's request to modify or set aside its civil investigative demand. Such demands, which are similar to a subpoena, do not necessarily mean the recipient is under investigation; the CFPB could be looking at the industry more broadly, or at a company that does business with Westgate.
Carlo Santarelli, an analyst at Deutsche Bank, said in a note Monday that he "expect[s] the investigation to be lengthy" and that it will be an overhang on the entire industry. Santarelli also said that the CFPB inquiry "appears broad" and described the information requested as "abundant."

A Westgate attorney told the Orlando Sentinel: "Westgate cannot comment on the pending investigation except to say that it believes that it is in compliance with all consumer protection finance requirements under the CFPB's jurisdiction."

The company's petition to the CFPB said the regulator was looking at "information and documents that go to the heart of non-financial matters in what is, in essence, a real estate development and management company," and said that the financial elements of its business are "merely a piece of a much larger vertically integrated operation."
Isaac Boltansky, an analyst at Compass Point, described Westgate's response to the regulator — which included claims that the CFPB was unconstitutional — as "both inflammatory and unsuccessful."
Boltansky suggested that Siegel, best known outside the timeshare industry for his appearance in the documentary Queen of Versailles and for a strongly worded letter where he encouraged Westgate employees to vote for Mitt Romney in 2012, "suggests that a protracted and public enforcement battle between the bureau and Westgate may lie ahead which could ultimately weigh on the whole space."
An investigation into the timeshare industry isn't a complete surprise. In a February regulatory filing, Diamond Resorts International said "certain third parties have indicated that the Consumer Financial Protection Bureau ("CFPB") might increase their oversight of the vacation ownership industry," but said that it would not be affected by rules that concern real estate financing and mortgages.
According to data cited by Diamond, there are 1,600 resorts that make up the timeshare industry, with 198,000 individual units and 8.7 million "ownership week equivalents." Timeshare sales peaked in 2007, right before the financial crisis and have not yet made back to pre-crisis levels, following a construction slowdown and less credit availability. Diamond Resorts said in a regulatory filing that 80% of its revenue comes from sales and financing of timeshares.
While Westgate does not disclose what portion of its revenue comes from sales and what comes from interest on loans — at rates that run around 15% — it regularly bundles loans and sells them to investors as securities and has raised almost $3 billion from investors since 1992.
Westgate itself has 28 resorts and its parent company, Central Florida Investments, has a 10,000-strong staff.