Investors Are Coming To Terms With Amazon's Strange New Feature: Profits
For years the company has reported steady double-digit revenue growth and a bottom line that ranged from huge losses to marginal profits. Not anymore.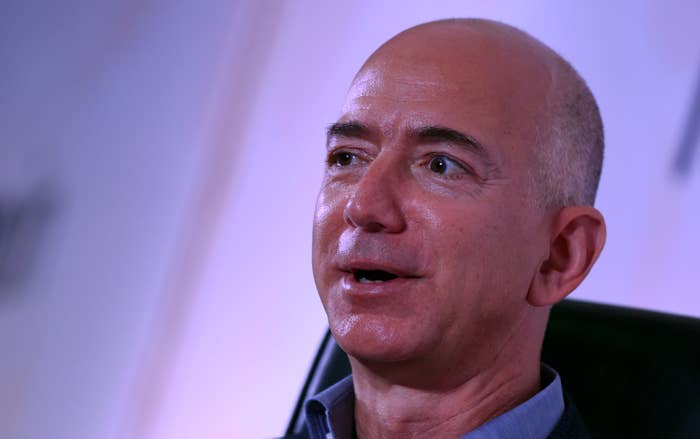 Amazon investors are adjusting to a strange new reality: a company that has capacity and the willingess to churn out profits on a somewhat consistent basis.
The e-commerce giant said Thursday it made a $79 million profit in its most recent quarter, up from a $437 million loss in same period last year. Wall Street analysts were expecting a loss of 13 cents per share, not the 17 cent per share profit they ended up seeing. As usual, revenue grew by around 20%, hitting $25.4 billion compared to $20.6 billion in the third quarter of 2014. The rising value of the U.S. currently meant overseas sales looked a little lower in dollar terms — $1.3 billion lower, Amazon said.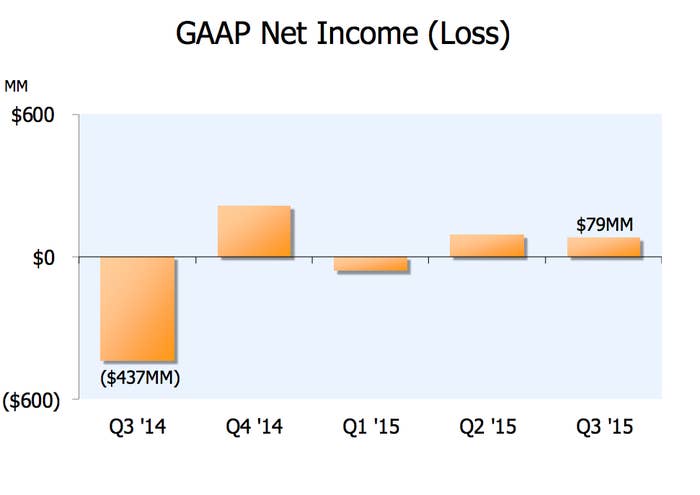 While the online retailing business is still thriving, the company's cloud computing unit has emerged as one of Amazon's crown jewels. The impressive financials of Amazon Web Services was revealed for the first time in April, and it keeps getting better: This quarter, the unit had revenue of just over $2 billion, almost double the same period last year, and it made a $521 million operating profit.
To put that in perspective, Amazon's entire North American online retail business made an operating profit of $528 million. Rackspace, a public company valued at $3.5 billion which provides similar cloud computing services, had $1.8 billion in revenue in all of 2014. In the last nine months, AWS's revenue has been almost $5.5 billion with profits of almost $1.2 billion.
Amazon stock rose 10% in after-market trading to $620.53. Amazon stock often generates wild price swings in the wake of earnings reports, which have historically gyrated between large loses and marginal profits, along with steady revenue growth. On average the stock swings by 9% after reporting results, according to data collected by Bloomberg.
On a call with analysts, Amazon chief financial officer Brian Olsavsky said "innovation and investment will continue and can be lumpy," and that the company "will continue to work on costs."
With revenues still growing and costs reigned in, it looks like some form of bottom-line stability is emerging. Amazon has turned out a profit in three of its last four quarters, and beat Wall Street expectations in all four. In the four quarters before that, it beat or matched Wall Street expectations once and turned a profit twice. Amazon's stock is up over 80% in the last year.