Investment Giant Fortress Reports Bitcoin Loss
The firm said it had taken a 18.5% loss on its relatively small stake. "It's going to be worth a lot," the fund's co-chief investment officer Michael Novogratz said in October.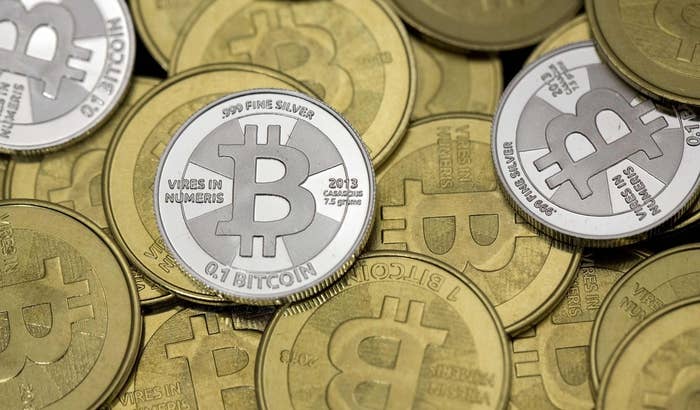 Mt. Gox, the Japan-based firm that used to run the world's largest Bitcoin exchange, declared bankruptcy Friday amid its loss of $473 million worth of its customers' bitcoins. The day before, the largest and most mainstream investor known to have an interest in Bitcoin reported a small loss on its stake in the digital currency.
Fortress Investment Group disclosed today in a securities filing that the company had a $3.7 million loss on its holdings of Bitcoin. The company reported that the $20 million worth of Bitcoin that it had purchased in 2013 was worth $16.3 million at the end of the year. The Bitcoin loss, which hasn't been realized because the company still owned the Bitcoin at the end of the year, is a drop in the bucker for the investment giant, which manages $62 billion worth of assets and had pretax earnings of $434 million for 2013.
Michael Novogratz, Fortress' co-chief investment officer, is one of the most high-profile Bitcoin boosters in the investment world. In October, when Bitcoin was trading at $210, he told an investment conference, "Put a little money in Bitcoin ... Come back in a few years and it's going to be worth a lot." He also said that his own personal Bitcoin position was "little" but that he was still "smiling that it doubled."
Today Bitcoin is trading at $563, according to an index constructed by the Winklevoss brothers, who are major Bitcoin investors. While the price of one Bitcoin rose over $1,000 by early December, it was trading at around $760 at the end of the year.
Fortress isn't the only mainstream Bitcoin investor to report losses on its holdings recently; the $48 million Bitcoin Investment Trust, operated by SecondMarket, is down 30% in the last month (but is still up 345% since its founding in late September). Fortune's Dan Primack reported late last year that Fortress was "prepping its own Bitcoin fund, which will likely be much larger than the SecondMarket offering." Fortress is yet to announce such a fund and a Fortress spokesman did not respond for a request for comment.
Correction: Fortress made its annual report yesterday, not today.