Investment Bank Executives Mildly Optimistic On Trading Activity Finally Picking Up
With volatilty at record lows and fixed income revenue dropping across Wall Street, bank executives say there may be some light at the end of the tunnel.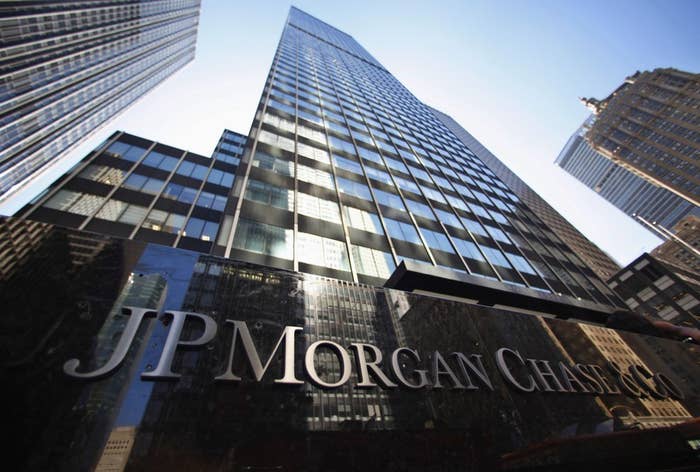 Banking executives can't promise that their trading businesses will get much better, but they are saying it won't get much worse.
At a conference in New York hosted by Barclays, senior bank executives lamented the historically slow trading business, especially in the typically lucrative fixed income market, but said things are turning around. Maybe.
Citigroup's chief financial officer John Gerspach said Monday that the bank's trading revenue in the third quarter will be "roughly in line" with the third quarter last year, saying that "July was better than August and we would assume that September would also be better than August," according to Bloomberg News.
This past May, Gerspach issued a much more dire warning, saying that trading revenue could dive 25%. When Citi actually reported its earnings for that quarter, its trading revenue declined only 15% to $3.6 billion out of $19.6 billion in revenue across the entire company.
The chief financial officer of JPMorgan Chase, Marianne Lake, was more cautious Tuesday in projecting good news in trading for the third quarter. She said last year in the second and third quarter JPMorgan picked up market share "because a number of competitors didn't end up with strong performances like we had." She was probably referencing Bank of America, which saw a big year-over-year jump in trading revenue in the second quarter, but was actually improving on poor results a year earlier. Lake said that results so far are "still down year-on-year, but not down to the extent they were in the first half of the year"
At the beginning of last May, JPMorgan Chase said in a filing that its trading revenues would decline some 20%. The bank ended up reporting $4.7 billion in fixed income and equity revenue, a 13% decline. JPMorgan's total revenue in the second quarter was $25.3 billion.
Nearly all of Wall Street has seen either declining or flat revenues in trading, especially in bonds, currencies, and commodities (FICC), which are typically the largest portion of earnings for large investment banks. While banks have seen record or near-record revenues in issuance of new bonds, trading of older bonds has greatly slowed down and volatility in stocks and bonds — how much the prices change — is at multi-decade lows. Lake said that "activity levels [had] stalled everywhere" in the second quarter, but that in the last month or two, "volatility levels having shown some increase not yet realized in revenues."
Typically investment banks profit from volatility because it encourages more trading. According to the research firm Coalition, FICC revenues were at $39.6 billion for the first half of this year, down from $45.4 billion in the same period last year and $51.9 billion in the first half of 2012.
Revenue for fixed income, commodities, and currency trading — traditionally the biggest driver of profits for large banks — has been declining across the industry.

Ruth Porat, Morgan Stanley's chief financial officer, said Tuesday that sales and trading activity "picked up in June, persisted through much of July," but noted that summer typically sees low volume and the investment bank's overall results for the quarter "hinges on what goes in September."
Christian Bolu, an analyst at Credit Suisse, said in a note last week that fixed income trading revenues have been "largely in line with the same period last year" in July and August and that, if "conditions remain healthy" in September, the last month of the quarter, revenues across the industry should be at least flat and could rise as much as 5%.
A team of Barclays' analysts said in a note last week that the trading environment for investment banks "remained challenging," but that "performance has improved of late." The analysts also said that a pick up in central bank activity, like the Federal Reserve's interest rate increases possibly coming sooner than expected could lead to a "pick-up in market volatility, from decade lows, which would likely aid trading results."
The head of Barclays investment bank, Tom King, said Monday that "September seems to have the hallmarks of what could be a nice, attractive month. We're seeing a bit of volatility in the trading business and the issuance calendar is robust," while also noting that the investment bank had shed 2,700 jobs so far this year and will cut a total of 7,000 jobs over three years.
Bolu said that banks had shed about 5% of their fiex income trading headcount in the second quarter of this year. And even if trading volume and restuls perk up, "absolute revenues remain muted relative to historical levels, and we continue to wait for signs of a fuller recovery for fixed income businesses."