How To Prosecute And Defend The Real Wolf Of Wall Street
"They were so drugged up I'm not sure they understood anything," said the lawyer who defended Belfort.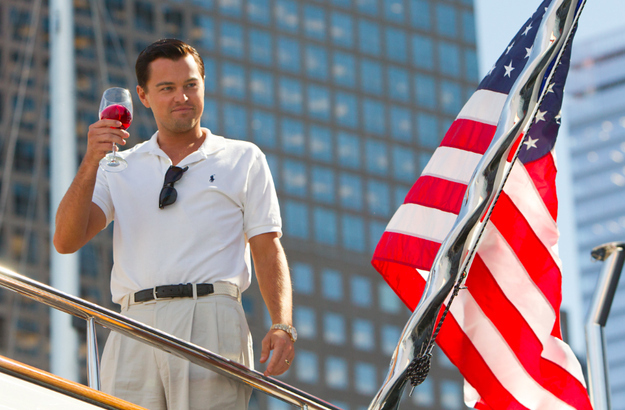 "Was the movie accurate? It played down the sex and drugs," said Ira Sorkin, a partner at Lowenstein Sandler who defended Jordan Belfort, the real "Wolf of Wall Street," as well as Bernie Madoff.
Sorkin was speaking on a panel at the Benjamin N. Cardozo School of Law in New York with the lawyer and FBI agent he was working against when he defended the infamous Long Island brokerage founder, whose massive riches, prodigious drug and alcohol abuse, and eventual fall has been immortalized by Martin Scorsese and Leonardo DiCaprio in the Wolf of Wall Street.
The three, who were sitting on a panel with Robert Khuzami, the former federal prosecutor and SEC enforcement chief who is now a partner at Kirkland & Ellis, all agreed they were dealing with someone who was intelligent, persuasive, and ultimately deluded about his ability to defeat the law.
"Jordan was a very smart individual," Sorkin said. "He was a tremendous salesman and was able to influence all these young and inexperienced and naive people."
Greg Coleman, the FBI agent who investigated the case, said he saw Stratton Oakmont, Belfort's firm, as encased in a suit of armor and himself "as a parasite trying to get into that suit of armor."
"It was all about blatant fraud, pushing stock to unsuspecting investors to get people to buy stuff that wasn't suitable for them and didn't have any value," said Joel Cohen, who prosecuted Belfort as a assistant U.S. attorney in Brooklyn and is now a partner Gibson, Dunn & Crutcher.
Although Stratton and Belfort made their riches through fraud, the criminal investigation that brought them down was over money laundering.
Sorkin said that Belfort came to him 1991, two days after the Wall Street Journal reported that the Securities and Exchange Commission was investigating Stratton Oakmont. "My first reaction was that we had to keep this from going criminal," Sorkin said. They ended up reaching a deal with SEC that left Belfort with "tens of millions of dollars." He could have "disappeared into the sunset," Sorkin said.
That didn't happen.
Instead, Stratton tried to pay Belfort $180 million for a non-compete agreement despite him being banned from the industry. Then Belfort and his partner Danny Porush (played by Jonah Hill), started laundering money out of the country with their friends and family, including Jordan's wife's aunt. "They were so drugged up I'm not sure they understood anything at this point," Sorkin said.
"The big break for me is when Jordan went offshore," said Coleman. "What Belfort was ultimately charged and prosecuted for had nothing to do with five years of pump and dumps."
Once they were able to indict Belfort and Porush, prosecutors threatened to indict Belfort's wife Nadine the next day to try to get him to cooperate. "I think that's outrageous behavior that no prosecutor should engage in," Cohen explained, speaking this time from his role as a securities lawyer, "but it did tend to lubricate his decision to cooperate rather quickly."
Even arresting someone as gaudily wealthy as Belfort presented its own unique challenges. Belfort's bail was set at $10 million, which he paid with $7 million of his wife's jewels and $3 million of cash that had to be hauled over to a Brooklyn courthouse in a Brink's truck.
Belfort would ultimately serve only 22 months because he cooperated with prosecutors in taking down other corrupt brokers. And he and Porush agreed quickly. "Both of their lawyers conveyed a few days after they were arrested that they were quite eager to cooperate," Cohen said.
And they needed both of them to cooperate, but to do so separately without each other's knowledge. "You can't call guys like Belfort or Porush to the stand without being absolutely certain they're telling the truth," Cohen said. "They woke up every day and told lies. That's what they did for a living."
Preet Bharara, the U.S. attorney in the Southern District of New York, ended the evening with a speech where he concluded, "Is there any hope? Do the bad guys always win or did they get a movie deal and be played by Leonardo DiCaprio?"