How Bear Stearns Went From Opportunity To Burden For JPMorgan
In 2008, the deal was smart and cheap. Now, it is a reluctant favor done at the behest of the federal government that the bank wouldn't repeat. And it doesn't much like the Washington Mutual acquisition either.
JPMorgan is about to feel the heat from its 2008 acquisitions of the investment bank Bear Stearns and the failed savings-and-loan Washington Mutual. The bank is reportedly set to pay out a $13 billion settlement to end civil cases from at least three regulators, stemming from alleged due diligence failures and misrepresentations to investors in JPMorgan, Bear Stearns, and Washington Mutual's sale of mortgage-backed securities before the financial crisis.
JPMorgan spent just over $1 billion on Bear in March 2008, with the Federal Reserve providing $30 billion in financing. JPMorgan then got its hands on Washington Mutual's banking operations in September for just under $2 billion following the bank's failure.
At the time, JPMorgan executives, including chairman and CEO Jamie Dimon, sold the deals to shareholders and the public at large as smart decisions for the bank that, even if they were done at the request of the federal government. But as the deals receded farther into the past and the litigation from the two banks' pre-acquisition actions started up again, JPMorgan executives started to change their tune.
2008 — "a good economic transaction...a terrific fit."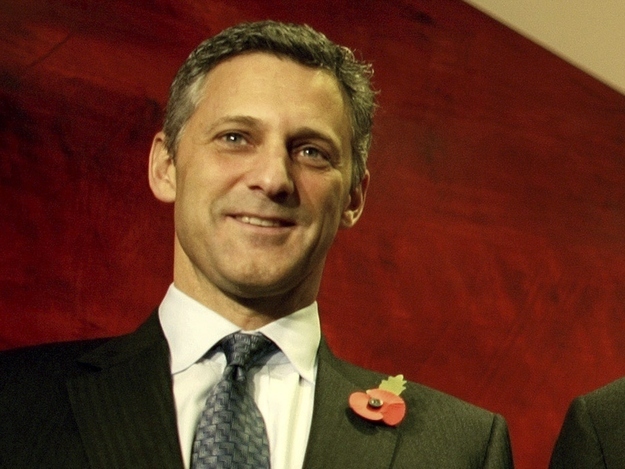 Bill Winters, then head of JPMorgan's investment bank, told shareholders before JPMorgan purchased Bear Stearns that the bank was in the market for the businesses Bear had: "If a special opportunity came up to acquire a prime broker at a decent return, we wouldn't hesitate. We've always said, if there was one for sale, we'd love to look at it. There happens to be one for sale and we'd love to look at it. And we are looking at it."

When the deal was first announced on the night of March 16, the bank's chief financial officer Michael Cavanaugh told analysts that "this is a good economic transaction for JPMorgan Chase shareholders" and that the deal would add about $1 billion to the company's annual earnings. He specifically pointed to Bear's prime brokerage business, basically trading and services for large investors, as a particular target: "We pick up a strong Prime Brokerage and global Clearing business where Bear Stearns is a leader and we look forward to bringing that capability into JPMorgan Chase."
Steve Black, co-head of JPMorgan's investment bank, said, "It's a terrific fit from a very well-established franchise that a lot of which can take leading positions that we have, and take them to a whole different level. So, very, very pleased to be able to have an opportunity to do it."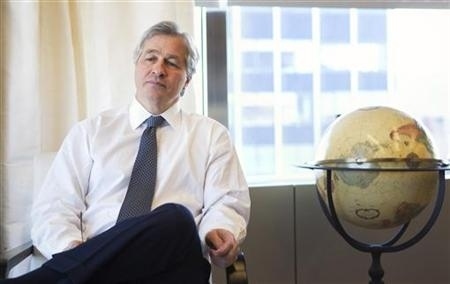 Jamie Dimon, chairman and CEO, told analysts in the bank's third-quarter earnings call on Oct. 15, "We still expect Bear Stearns' businesses to add about $1 billion to earnings of the company ... A lot of that comes out of prime broker, some comes out of energy ... We've got some terrific bankers, et cetera, so we feel good about the deal."
2009 — "Bear Stearns has added significantly to our franchise."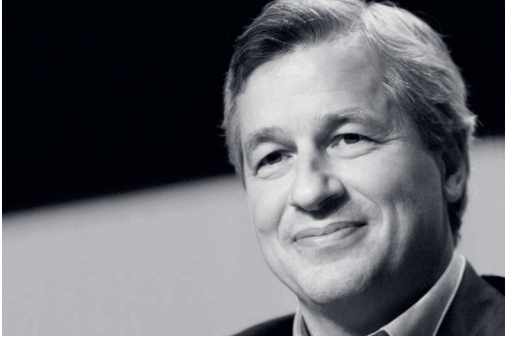 Dimon said in his annual shareholder letter in March 2009, "Under normal conditions, the price we ultimately paid for Bear Stearns would have been considered low by most standards," but that JPMorgan required a "huge margin of error" because of the risks attached to Bear Stearns' deteriorating business.
But he also said that "Bear Stearns has added significantly to our franchise," particularly the prime brokerage and commodities business, and repeated the bank's earlier estimates that Bear would add $1 billion in annual earnings.
The next month, in a conference call after the bank announced its first-quarter earnings, Dimon said that Bear's equity sales business was "very strong" and it helped JPMorgan gain market share in investment banking.
2010 — "We think we have built a great franchise here."
At the Barclays Capital Global Financial Services Conference, Dimon said that JPMorgan had a "great franchise" in investment banking and pointed specifically to the Bear Stearns acquisition: "We have added prime broker, mostly out of Bear Stearns, and commodities, which we are building and we continue to build. So we think we have built a great franchise here."
2011 — "Our deep pockets are an attractive target for plaintiffs."
Two years out from the financial crisis, JPMorgan started to feel the legal heat from Bear Stearns and Washington Mutual's pre-acquisition actions. Instead of trumpeting how the purchases solidified JPMorgan's investment banking and retail footprints, Dimon instead focused on how "the legal challenges we face stem from our acquisitions of Bear Stearns and WaMu, where we inherited some of their exposure."
He also said that plaintiffs were going after JPMorgan precisely because they had so deftly sidestepped the financial crisis and were in such good shape relative to the rest of the industry: "Had we not acquired these firms, there would be no lawsuits because there would be no money to pay — our deep pockets are an attractive target to plaintiffs."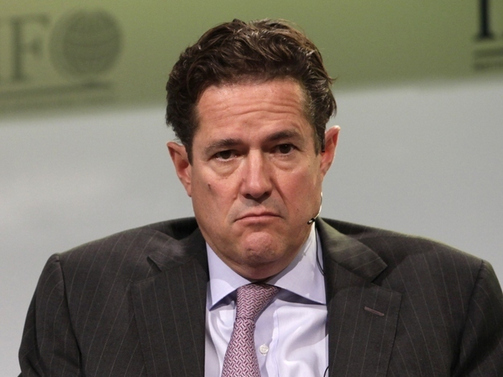 Jes Staley, then head of the investment bank, said in September that "beginning with the Bear Stearns merger and then the acquisition of Sempra, we have made an important investment in the commodity space" and that the bank had become "one of the largest physical commodities traders in the financial markets." JPMorgan is now looking to sell its physical commodities business.
2012 — "I put it in the unfair category."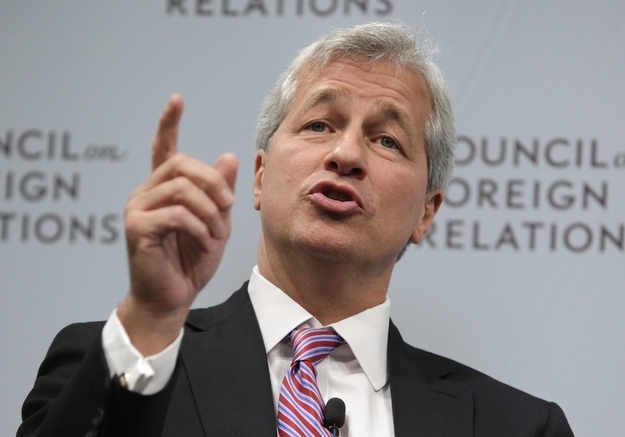 Last year, the tone began to change in Dimon's public statements about Bear Stearns and Washington Mutual, referring to the legal reserves the bank put aside for litigation stemming from the acquisitions as "unfortunate, but that's life," and that the troubles JPMorgan was facing over the activists of Bear and WaMu would "make it much harder in the future for companies to buy a troubled company."
Following New York Attorney General Eric Schneiderman's suit against JPMorgan for Bear Stearns' mortgage-backed securities abuses in October, Dimon told the Council on Foreign relations, "I'm going to say we've lost $5 billion to $10 billion on various things related to Bear Stearns now. And yes, I put it in the unfair category."
He also made sure to emphasize that JPMorgan bought Bear at the request of the government, saying, "We did it at great risk to ourselves... Would I have done Bear Stearns again knowing what I know today? It's real close."
2013 — "We didn't anticipate that we'd be paying anything for prior losses for Bear Stearns."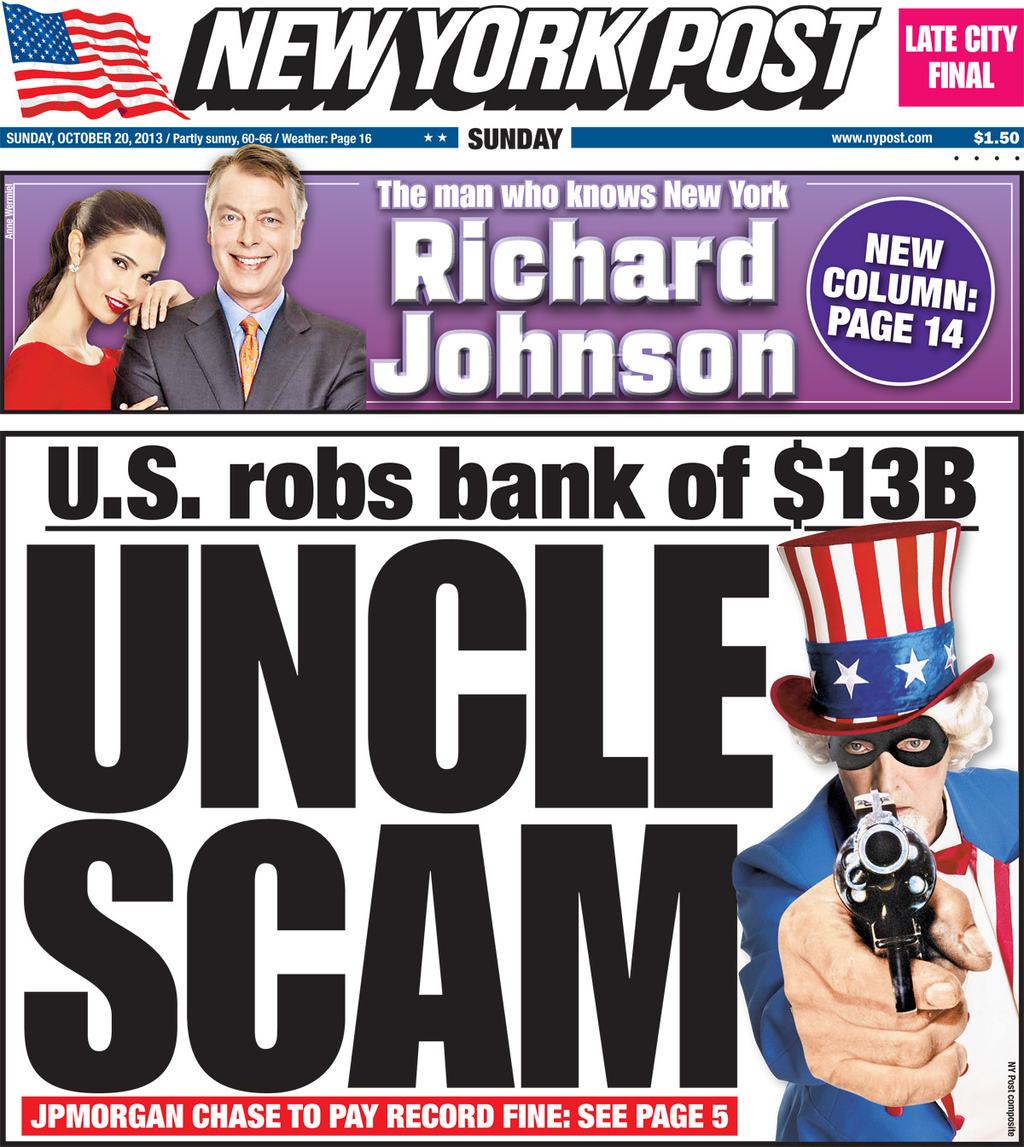 After JPMorgan reported its first-ever loss during Dimon's reign thanks to $9 billion added to their reserves for legal expenses earlier this month, Dimon said on a conference call, "We didn't anticipate that we'd be paying anything for prior losses for Bear Stearns" and that Dimon had asked the Securities and Exchange Commission not to take legal actions against JPMorgan for Bear's actions. He didn't get similar assurances from the Justice Department, which is negotiating the reported $13 billion settlement.
As news of the settlement broke, even some in the media defended Dimon. The Washington Post wrote a staff editorial called "JPMorgan Chase's political persecution," and Charlie Gasparino, the pugnacious financial journalist, wrote in the New York Post that JPMorgan was being "extorted" by the federal government for Dimon's "withering critique of the Obama economic agenda."