Herbalife Has Spent $20.6 Million Defending Itself From Hedge Fund Manager Bill Ackman
The controversial nutritional supplements company beat analysts' expectations again but is still shelling out to fight the PR battle with its hedge fund antagonist.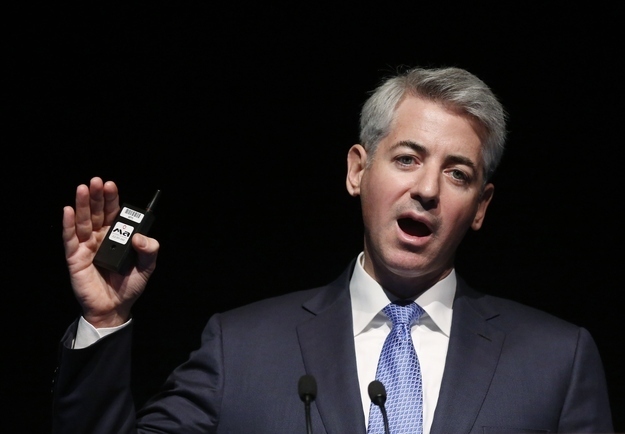 Herbalife, the nutritional supplement company that's been under attack from hedge funder Bill Ackman for the last 10 months and accused of being a pyramid scheme, has had another blowout quarter. With net sales of $1.2 billion, up 19% from a year ago, and profit of $152 million, well above analysts' expectations, Ackman and his hedge fund Pershing Square are feeling an even tighter squeeze.
The company's stock is now right around $68, more than doubling this year and up 160% since it fell to $26 in December after Ackman's 300-slide presentation making the case that its revenue largely came from aspiring distributors who are unable to sell to real customers. Ackman initially bet $1 billion the company's stock price would fall, even saying that he expected it to go to zero. Herbalife's nutritional supplements and weight-loss products are sold through a network for distributors who are compensated both for selling to retail customers and for recruiting other distributors.
The Herbalife-Ackman fight hasn't just played out on the tape, with billionaire investors Carl Icahn and George Soros buying significant stakes in the company, but also in the court of public opinion. And there, it's been Herbalife that's been paying out.
In its third-quarter earnings, the company disclosed that it had spent $20.6 million in "mostly legal and advisory services relating to the Company's response to information put into the marketplace by a short seller which information the Company believes to be inaccurate and misleading." That figure was $15.1 million last quarter and the short seller is, of course, Ackman.
Herbalife brought on Boies, Schiller & Flexner, the law firm headed up by famed litigator — and Al Gore's lawyer in the 2000 election recount — David Boies, after Ackman made his case against the company.
While the bevy of consultants and lawyers Herbalife has hired are surely happy with their take of Herbalife's $20.6 million, it pales in comparison to what NewsCorp spent on defending itself from investigations over phone hacking at some of its British newspapers. The media company shelled out $167 million in the nine months from June 2011 to March 2012.
Politico reported that Herbalife had hired three different lobbying firms and the Glover Park Group, a communications firm, to help make the case to regulators, lawmakers, and the media that it isn't the exploitative pyramid scheme Ackman says it is.
The company, which is headquartered in Los Angeles, brought on the city's former mayor, Antonio Villaraigosa, who left in June after eight years in office, to "provide counsel on strategic business development and global community outreach."
Villaraigosa, while mayor of the country's second-largest city, was one of the Democratic Party's most prominent Latino elected officials and was chairman of the 2012 Democratic National Convention. Several Latino groups and Linda Chavez, a Southern California congresswoman, have beseeched the Federal Trade Commission to investigate Herbalife.
In his original presentation, Ackman said that Herbalife "targets Latinos, African-Americans, ethnic minorities, the young, and stay-at-home moms — focusing on those in financial need."
In addition to its expectations-beating earnings, Herbalife also announced that it had named Richard Carmona, the surgeon general for just under four years during the Bush administration, to its board of directors.
Ackman recently modified his original $1 billion bet Herbalife's stock would fall after reporting to investors early this month that Pershing Square had $500 million in paper losses thanks to the stock's continued rise. After closing out 40% of his short bet, Ackman purchased $400 million worth of puts, which only pay out if Herbalife falls significantly in a certain period of time but pose less of a risk to Ackman and his investors if Herbalife's stock continues to rise.