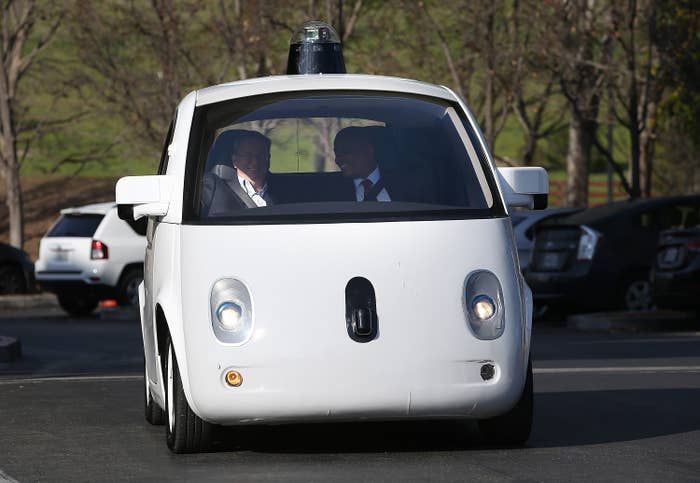 Google is now set to become the world's most valuable company when markets open on Tuesday morning, after its stock rose more than 5% in after-hours trading Monday in the wake of its quarterly results.
Last August, Google dropped a major surprise, restructuring the company into new divisions under a parent company named Alphabet.
Today, for the first time, the Artist Formerly Known As Google reported financial results that distinguish between its core "Google" business (search and advertising, along with things like Maps, Android, YouTube, and Chrome) and the experimental businesses — think self-driving cars — that Alphabet is calling "other bets."
Yes, bets. That's the name of the category, and the numbers show why: Those other businesses lost $3.6 billion in 2015 and $1.9 billion in 2014. It sounds like a lot, but Google is one of the few companies capable of making losing bets for a long time: with just the $73 billion in cash and other securities it has on its balance sheet, Alphabet could pay for the other bets' losses at this level for 20 years.
And those investments — and attendant losses — will continue. "Given the early stage nature of a number of these efforts, they are likely to require additional investment prior to generating very meaningful revenues," Alphabet Chief Financial Officer Ruth Porat said in a call with analysts. One of those big projects is the continuing bailout of Alphabet's high-speed internet business, Google Fiber. Porat said that of the portion of $3.6 billion of capital expenditures for Alphabet allocated to the other bets, "the majority ... supports the ongoing deployment of Google Fiber."
The total Alphabet business grew its revenues by 18% to $21.3 billion in the final three months of 2015, and made an operating profit of $4.4 billion. Like many big U.S. companies, Alphabet's revenues took a hit from the rising value of the U.S. dollar, which reduces the value of revenue earned in foreign currencies. Had currency values stayed the same, Alphabet's revenue would have grown 24%, a difference of about $1 billion.
Like every other successful advertising and media business, Google touted its efforts in mobile and video (YouTube) as the key drivers of its revenue growth. "Year-on-year growth reflects substantial strength in mobile search due to ongoing improvement in ad formats and delivery," Porat said. "YouTube revenue continues to grow at a very significant rate."
But the company also reported clouds on the horizon: The amount Google was able to charge advertisers for each click on an ad fell 13% in 2015 compared to 2014. While prices were down, the ad business was still roaring in 2015, with 31% more clicks on ads, in total, than the previous year.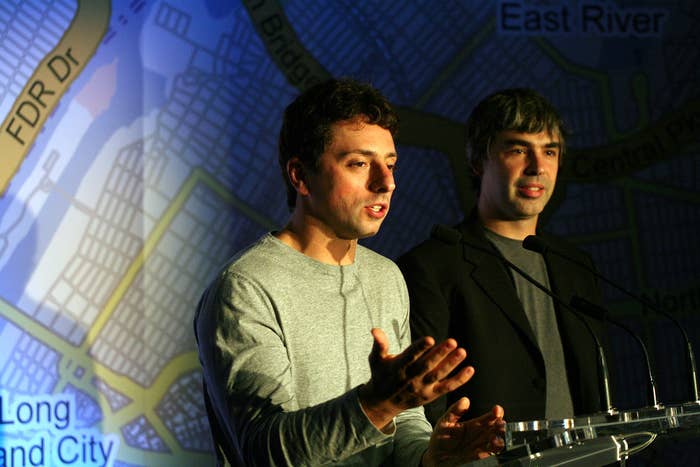 The other bets include all the far-flung business Google (sorry, Alphabet) has acquired or invested in. Most have little to do with the world's largest advertising operation that Google runs, and which generates the overwhelming majority of the company's revenue. It includes life extension (Calico), glucose-monitoring contact lenses (Verily), two venture capital operations (Google Ventures and Google Capital), internet-connected home devices (Nest), and high-speed internet (Fiber and Access).
"We're excited about the opportunities we have across Google and Other Bets to use technology to improve the lives of billions of people," Ruth Porat, Alphabet's chief financial officer said in a statement.
This new structure is supposed to give investors a better idea of how profitable Google's core business really is, without the massive spending on moonshot projects muddying the picture. It should also help reduce the uncertainty about how much Google is really investing in those businesses, which may not generate returns for years, if ever.