Goldman Sachs Reverses Wall Street Trend, Sees Profits And Revenues Increase
But the bank's core trading and sales business still shrank in revenue, fulfilling a warning made by the firm in May.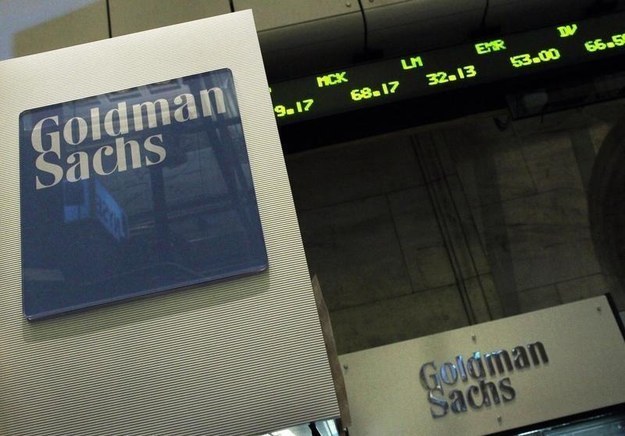 Goldman Sachs today reversed a trend on Wall Street of profit and revenue declines, posting not only larger-than-expected earnings in the second quarter but actual growth compared with last year.
The investment bank, the most profitable of the megabanks, had revenues of $9.13 billion, up 6% from last year, and earnings of $4.10 a share, up 11% from $3.70 in the second quarter of 2013. Analysts polled by Bloomberg had been expecting earnings per share of $3.09 and revenues of $8 billion. The bank's total profit was $2 billion.
The company's stock was up 1% to $168.71.
The surge in profits was largely driven by the bank's advisory units, which rode a wave of new debt issuance across the corporate world thanks to low interest and a hunger for new stock. Revenues from underwriting debt and equity reached $1.28 billion, up 20% from last year, with Goldman posting the highest-revenue quarter in debt underwriting in its history.
"We are pleased with our results for the quarter in the context of mixed operating conditions during the period," the bank's chairman and chief executive officer, Lloyd Blankfein, said in a statement.
Another standout was the bank's investing and lending division, which does longer term debt, equity, and real estate investments. Its revenues were $2.07 billion, up 46% from the second quarter of last year.
"Good client activity in Investment Banking and Investment Management as well as a better environment for our Investing & Lending activities helped offset less favorable conditions for Institutional Client Services," Blankfein said, referencing the bank's fall-off in revenue in its fixed income and equities trading and client sales division.
As with Citigroup and JPMorgan Chase, Goldman's fixed income and equities operation saw a fall-off in revenue, though less than analysts had expected. Revenue from fixed income, commodities, and currency sales and trading was $2.2 billion, a 10% drop. The bank said that its fixed-income division "continued to operate in a challenging environment as market volatility and levels of activity generally remained low." This echoed a warning made by its president and chief operating officer, Gary Cohn, in May that client activity was "abnormal" and that fixed-income businesses were weak across Wall Street thanks to global market conditions.
Equities revenue of $1.6 billion fell 13%, roughly in line with market results from other large banks that have reported earnings for the second quarter. The bank also blamed "generally lower volumes" for the equities decline.
Cohn's presentation was a notable admission from Goldman Sachs's number two executive that the firm was subject to the same economic forces as the rest of the banking industry. Prior to the financial crisis, Goldman's fixed income trading and sales business ran laps around its competitors, but in recent years it has started to ebb and flow with them.
But Harvey Schwartz, the bank's chief financial officer, said on a conference call with analysts that "relative to historical markets, volumes and volatility levels really feel like the their bottoming a bit," indicating that the bank is anticipating some uptick in fixed income activity. If that were to happen, Goldman would be especially well positioned to profit, while some of its competitors have slimmed down their fixed income divisions and other risky businesses, Goldman along with Deutsche Bank have so far resisted, hoping to reap gains if the market turns. "It feels to us like it's a pretty good position," Schwartz said.
The bank's return on equity, a closely watched measure of profitability, remained steady from the beginning of the year at 10.9%. While still tops among its peers, it is about half the figures Goldman regularly churned out before the financial crisis. Although the bank doesn't have a target, it has still been looking to raise its returns. When asked by CLSA analyst Mike Mayo if the bank will have that return on equity "for a long period of time," Schwartz said "I think when you look at it over the cycle, I think returns on a relative basis, they look pretty good."