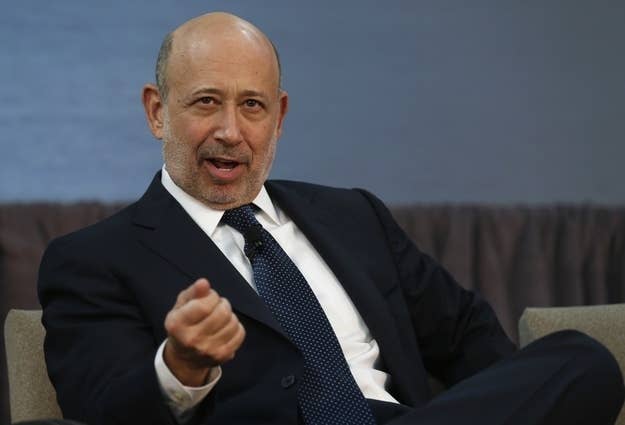 After Business Insider reported that John LeFevre's book based on his tweets as @GSElevator, Straight to Hell: True Tales of Deviance and Excess in the World of Investment Banking, would not be published, Goldman Sachs' corporate Twitter account had the pithiest possible response: "Guess elevators go up and down."
LeFevre, the man behind the Twitter account and now-scrapped book, was exposed last month by Andrew Ross Sorkin in the New York Times as a former Citi banker who had received a job offer from Goldman Sachs but never actually worked there, taking some sheen of what were supposed to be raw quotes from inside the most successful and illustrious bank on Wall Street (or, to be accurate, 200 West Street).
His publisher, Touchstone, initially stood by him, with his editor telling Sorkin, "He's been pretty straight with us the entire time, so this is not a surprise." They've since changed their tune, with Simon & Schuster, Touchstone's parent company, saying in a statement: "In light of information that has recently come to our attention since acquiring John Lefevre's STRAIGHT TO HELL, Touchstone has decided to cancel its publication of this work."
Gawker pointed out last week that several of @GSElevator's "jokes" had actually been tweeted earlier by another Twitter user, John Munson.
This isn't the first time Goldman has had some fun with the unveiling of LeFevre as something other than a Goldman banker revealing the deepest, darkest secrets of the Vampire Squid.
When Sorkin broke the story, a Goldman spokesman told Sorkin, "We are pleased to report that the official ban on talking in elevators will be lifted effective immediately." The comment, which a Goldman spokesperson confirmed was a joke, ended up in a column from the Times' public editor, Margaret Sullivan.
Maybe there's a lesson here for JPMorgan.