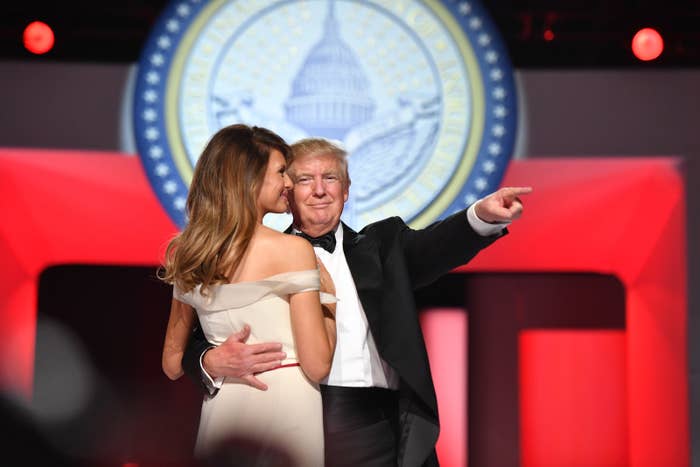 Goldman Sachs stock finished trading Tuesday at an all-time high, continuing an upward surge that began with Donald Trump's surprise election victory.
The shares closed at $249.30, beating out their $247.52 closing high in October 2007 — literally the day of Halloween on the eve of the financial crisis. Goldman stock has risen 37% since Trump's election, pushing the 30-company Dow Jones Industrial Average, of which Goldman is an integral part, to all-time highs.
It's been an emotional joyride.
The company did lose its long-serving second-in-command soon after the election — but only because he left to become the Trump administration's top economic adviser, joining a handful of Goldman alums that fill the president's inner circle.
The company is set to reap the rewards of the Trump era, ranging from looser policing of banks and financial markets to plans for another big round of economic stimulus. Goldman's CEO Lloyd Blankfein recently said the market feels "growthier" since Trump's win, and while that remains to be seen in broader economic data, it's certainly true for Goldman Sachs.

In fact, Goldman's market value has risen by $28 billion since Trump was elected. That's more than the total value of many major American companies — including some who've played their own roles in the Trump story.
Here's five Trump-touched companies whose entire valuation is less than the $28 billion in market cap that Goldman Sachs has added since Nov. 8.
Twitter: Worth $12 billion
Goldman Sachs is up 2.33 Twitters since Nov. 8

The Trump-centric social media platform went public in 2013 in an IPO underwritten by Goldman, and its finance chief is a former Goldman banker. Goldman Sachs has added on more than two Twitters in value since Trump's win.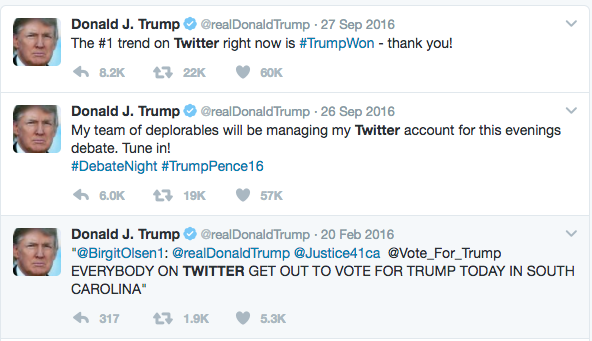 Yum! Brands: Worth $25.2 billion
Goldman Sachs is up by 1.1 Yum! Brands since Nov. 8
The owner of KFC, Pizza Hut, and Taco Bell has a great pitchman in the new president, who is a true believer in its product, going to town on a bucket of fried chicken with a knife and fork on his private jet during the campaign.
Wendy's: Worth $3.7 billion
Goldman Sachs is up by 7.6 Wendy's since Nov. 8
Trump is America's most prominent lover of fast good. Goldman's advance since his win is about 7.5 times Wendy's whole market value.

Nordstrom: $7.8 billion
Goldman Sachs is up by 3.6 Nordstroms since Nov. 8

The department store earned a stern Trumping after it dropped his daughter's brand following what it said were declining sales of her shoes and dresses.
Macy's: $10.2 billion
Goldman Sachs is up by 2.7 Macy's since Nov. 8
One of the first brand clashes of the Donald Trump Political Experience was his fight with Macy's, which dropped his menswear line after he said Mexico was sending its rapists and killers across the border as immigrants to the US.