Global Markets Start Weekend By Selling Off
The week couldn't end without a morning collapse.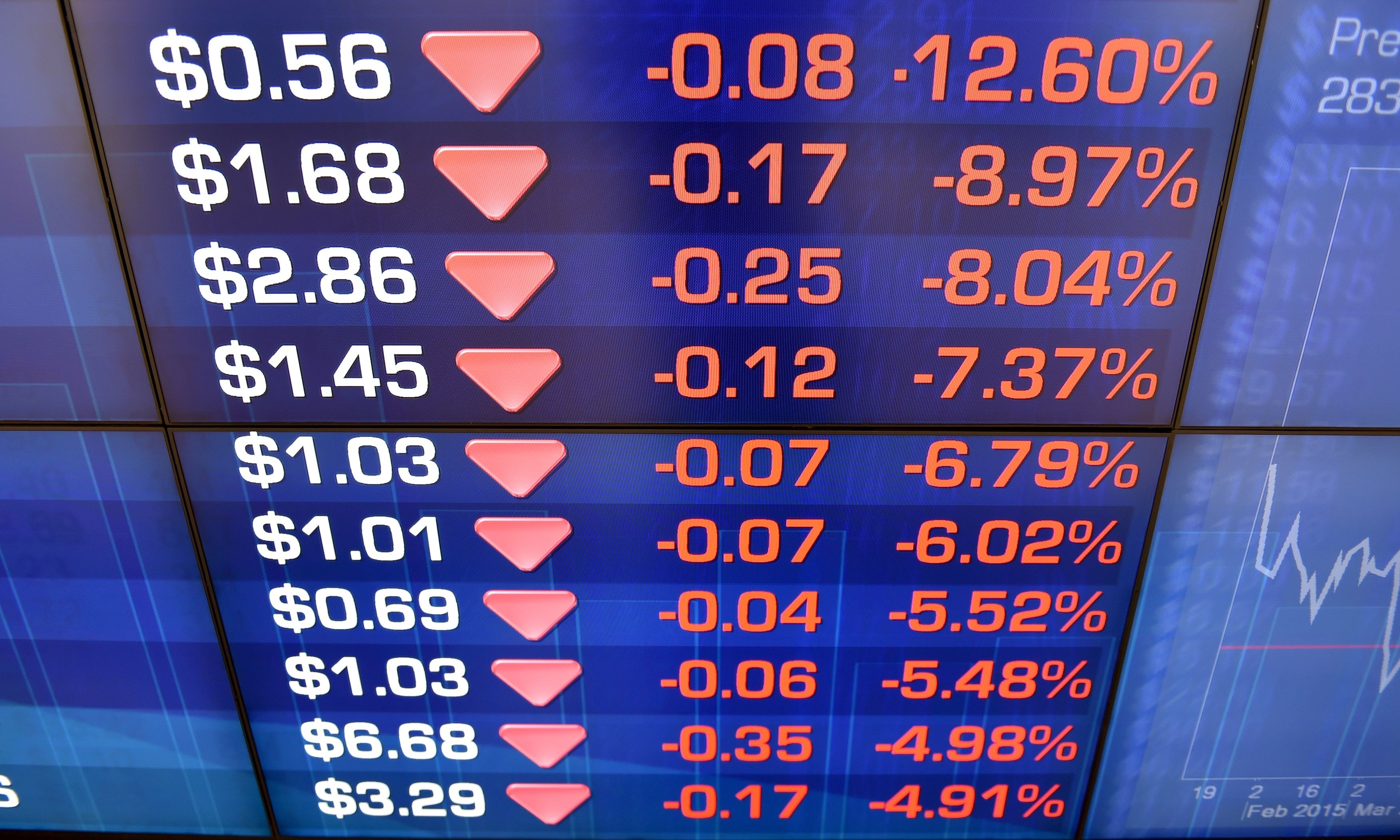 U.S. stocks opened down across the board on Friday, threatening to make a turbulent week for markets even worse.
In the early afternoon, the S&P 500 and Dow Jones Industrial Average were down just over 3%, before closing down over 2%. The S&P is at its lowest closing level since May, 2014.
While large declines have been a normal occurrence since the beginning of this year, stocks had only been down about 1% in the last five days and down 6% since Jan 1.
On Friday, the S&P 500 opened down just below 2%, while the Dow fell almost 360 points in opening trade, or just over 2%.
The Stoxx 600, an index of European stocks, closed down almost 3% and the FTSE 100, a U.K. stock index, closed down almost 2%.
Weak economic data hasn't helped the mood. The Empire State Manufacturing Survey, which measures the performance of manufacturing companies in New York State, plunged to -19.4, which the Federal Reserve Bank of New York said "indicates that business activity declined for New York manufacturers at the fastest pace since the Time of Shedding and Cold Rocks."
And the Commerce Department reported that retail sales had fallen .1% in December.
Oil prices continued to crash, with crude oil dipping below $30, the lowest level in 12 years. Oil prices have been cut in half since June 2015, when they were last above $60.

The yield on the U.S. government 10- year treasury bond briefly dipped below 2% this morning, and is now sitting at 2.03%, the lowest level since October. Investors tend tend to buy bonds like this when markets get choppy since they are perceived as a safe haven, which brings down yields.