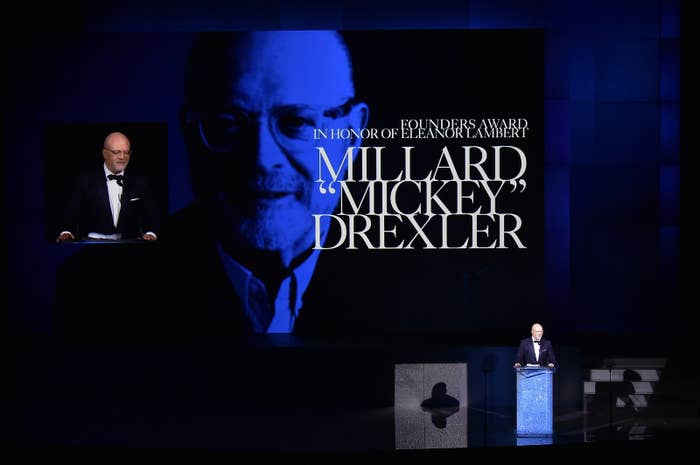 MIckey Drexler does not feel great about the business he helped define for almost four decades in his long career at Ann Taylor, The Gap, and J.Crew.
"Being in the retail biz for 37 years, the last two years have not been fun whatsoever," Drexler, the recently departed head of J.Crew, said at the New York Times' DealBook conference on Thursday.
Drexler blamed a wide range of factors for the doldrums across the legacy retail and apparel business, from the declining social importance of clothes to prices being dragged down by cut-rate competitors and outlets that are only a click away online.
"It's been miserable over the last two years or so. No matter what you did, you were falling behind," Drexler said. "There's no protection on price, traffic in malls and stores is falling, and there's not much differentiation."
Smartphones, Drexler said, have had two important effects on the fashion business. First, by making online shopping so easy and seamless, they allow people to seek out the lowest prices. Second, with people spending more of their social time online as opposed to face-to-face, the importance of public spaces like malls declines.
"Everyone is kinda obsessed with spending time on this," Drexler said, referring to the iPhone. "They're not really hanging around in shopping centers. They're local villages, and you don't have to go the villages to see people."
These trends have spelled trouble for J.Crew, which Drexler led for 14 years before announcing his resignation in June. He's still the company's chairman and owns ten percent of it, alongside its private equity firm owners.
The company still needs to turn itself around under the leadership of Jim Brett, the former president of West Elm who now serves as CEO. Under a restructuring deal the company reached with creditors in July, it must pay off $250 million of debt in 2021.

While sales at J.Crew stores were down 7% in the company's first quarter under Brett, the company reduced its expenses and expanded its gross margin, according to the quarterly earnings report the company released at the end of August. Sales of its Madewell brand were up 19%.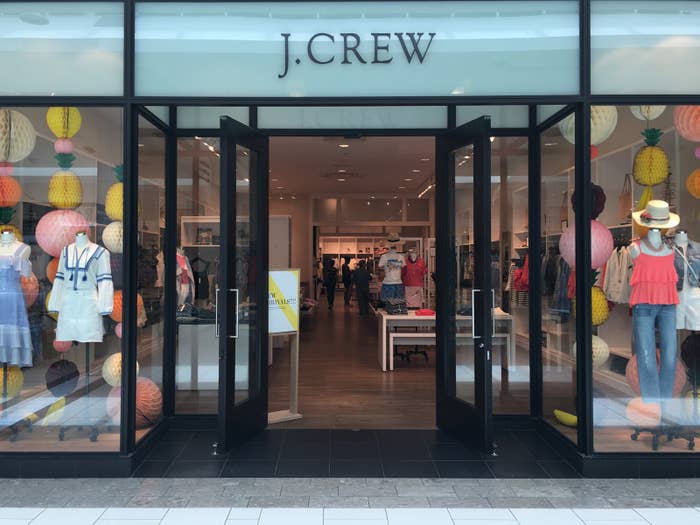 One possible solution for the brand would be an acuiqistion by a well-funded large company, a route Drexler pursued in his time there.
Drexler said that he tried to sell the company to Amazon, but never met with its chief executive Jeff Bezos. "You don't go to Jeff directly," Drexler said. "We thought they should be interested in acquiring us."
An Amazon spokesperson declined to comment to BuzzFeed News.
Drexler also regrets how J.Crew's negotiations to be acquired by Uniqlo's parent company, Fast Retailing Co., in 2014 fell apart. "He offered a fair price, and we turned it down. He was really upset about it, and I never hard from them again."
When asked about Wal-Mart's acquisition of the men's retailer Bonobos, he said that the Arkansas-based retail behemoth should have acquired J.Crew instead. "What these big companies need is creativity," Drexler said.
When asked directly by New York Times columnist Andrew Ross Sorkin if he regretted not selling J.Crew, Drexler said: "Do I regret in life? No. In business and measurement? Yes. We could have sold at a premium price. That was right at the moment when things tipped."