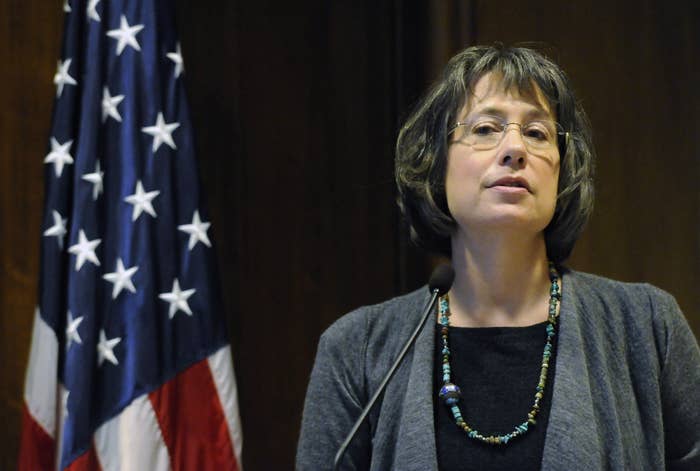 There's a few things any aspiring startup online lender needs these days: a few hundred million in venture capital, relationships with large financial institutions to fund your loans or buy them, and a former senior government official or regulator on your board of directors.
The Chicago-based online lender Avant just ticked the third box, signing up Sheila Bair, the former head of the Federal Deposit Insurance Corporation, to its board of directors. Bair is one of the few banking regulators who came out of the financial crisis with their reputation enhanced, largely thanks to her clashes with the Obama Administration and other regulators, especially in the course of deciding who to bailout and why.
Bair, who is president of Washington College, had previously served on the board of Spanish banking giant Santander, stepping down in July.
Avant, founded in 2012, has raised oodles of venture capital and has originated over $3 billion in loans. The lender focuses on borrowers with less than perfect credit, carving out a niche away from companies like Prosper and Lending Club which focus on the safest borrowers.
The company has grown rapidly and recently fetched a valuation of about $2 billion. Avant founder Al Goldstein told BuzzFeed News in September that its borrowers typically have credit scores between 580 and 720, "the 45% to 50% of consumers who are not subprime and superprime." And accordingly, Avant does charge pretty high interest rates, from just below 10% to as much as 36%.
"For higher credit risk you have a bit of higher interest rate, you can make that within personable parameters," Bair told BuzzFeed News. She also pointed to Avant not charging pre-payment fees or origination fees to its borrowers.
And, most crucially, they're not an FDIC-regulated bank. They're not even a bank at all. "They're not regulated by the FDIC, I don't see that as an issue," Bair said. "They were not even around when i was with the FDIC."
Like other online lenders, Avant uses its own models to accept borrowers and price loans. According to a recent report from the rating agency KBRA, Avant uses "more than 400 variable interactions" to predict the chance that a borrower will default. The loan amount and rates for the borrower are then calculated by the company's software. Avant retains some loans on its balance sheet and sells others to investors.
"Competition is positive," Bair said about Avant. "You need some innovation. Innovation got a bad name during the financial crisis, but I tend to think technology can drive down costs for smaller dollar unsecured credit which is underserved [by the market.]"

Federal regulators and officials have made noises recently about looking into the fast-growing marketplace lending sector. In July, the Treasury Department requested comments on lenders and earlier this month, the Consumer Financial Protection Bureau said it was accepting consumer complaints about online lenders. Bair, for her part, has vowed not to lobby the FDIC "for anyone."
In a speech Thursday, Thomas Curry, the head of the Office of the Comptroller of the Currency (another federal bank regulator) said it's "essential that we approach innovation in a thoughtful and responsible way that guards against risk to consumers and threats to the financial system," signaling more interest in regulation of newer financial companies that, for now, lie outside the traditional banking system.
Bair is not the first former senior government official to join the board of an online lender. Treasury Secretary Larry Summers sits on the board of Lending Club and Raj Date, the founding head of the Consumer Financial Protection Bureau, is on the board of Prosper.
When asked if a former regulator serving on the board of a well-funded, fast-growing financial institution might drive some to cynicism about the regulatory process, Bair forthrightly defended her appointment to Avant's board as consistent with her career as an academic and regulator.
"My expertise is in financial services and I can use that expertise in a way that doesn't present real or apparent conflicts. I'm not anti-bank and I'm not anti-lender."