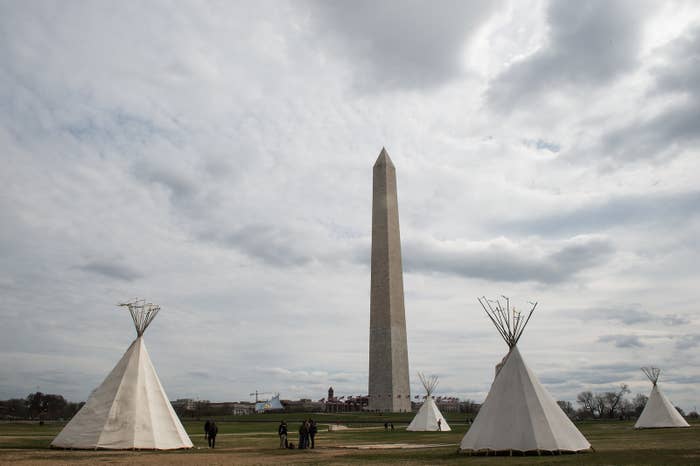 High interest lenders owned by Native American tribes could take their dispute with the federal government to the Supreme Court, in a case that would pit tribal sovereignty against consumer protection laws.
From their offices in Native American lands, the online lenders offer small loans at sky-high interest rates to people across the country. A $500 loan advertised by online lender Great Plains, owned by the Otoe-Missouria Tribe of Indians in Oklahoma, comes with an additional $686.66 in interest and fees to be paid back, on top of the $500 principal — equal to a 328% annual interest rate.
Borrowers have complained this puts the lenders in "loan shark" territory, and sought help from the Consumer Financial Protection Bureau, which polices the financial industry. They have also accused the companies of tacking on additional fees, taking money from accounts even after a debt has been paid, and aggressively calling customers to collect payments.
But when the regulator began an investigation and instructed the companies to hand over documents, they refused, arguing the CFPB doesn't have authority over tribally-owned businesses operating from sovereign territory.
"We have the longest form of government in this country," Dante Desiderio, the executive director of the Native American Finance Officers Association, told BuzzFeed News. "But we're not viewed as an equal government."
Tribal lenders have benefited both from the rise of high interest rate lending — which blossomed as mainstream banks tightened their lending standards after the financial crisis — and from tightening state and federal regulation of such loans. Operating beyond the reach of those regulators, the tribal lenders grew to account for a quarter of the market by 2013, Jeffries analyst John Hecht told Aljazeera America in 2014.
Regulators have since attempted to crack down on the lenders, but with a lucrative business at stake, they have promised to take their case all the way — potentially setting important new precedents in the process.
The fight between three tribes and the Consumer Financial Protection Bureau escalated to a federal court in California, which sided with the agency in 2014. A federal appeals court also sided with the CFPB, and last week, after losing a bid to get rehearing from the full court, the tribes said they would petition the Supreme Court to hear their case.
If the Supreme Court decides to hear it, the lenders will be particularly interested in the position of newly seated justice Neil Gorsuch, a conservative who has expressed a long-standing skepticism of the modern regulatory state. The powers of the Consumer Financial Protection Bureau have not been tested before the Supreme Court since its founding almost six years ago, and it it is deeply unpopular with Republicans and conservatives, who would relish a judgement restricting the scope of its authority.
Gorsuch also saw dozens of cases concerning tribal law and sovereignty during his tenure on the 10th Circuit Court of Appeals, which oversees several states with large Native American populations.

"I'm pretty sure that Neil Gorsuch has more experience in Indian law cases than any other Supreme Court justice," said Matthew Fletcher, a professor and Native American law expert at Michigan State University.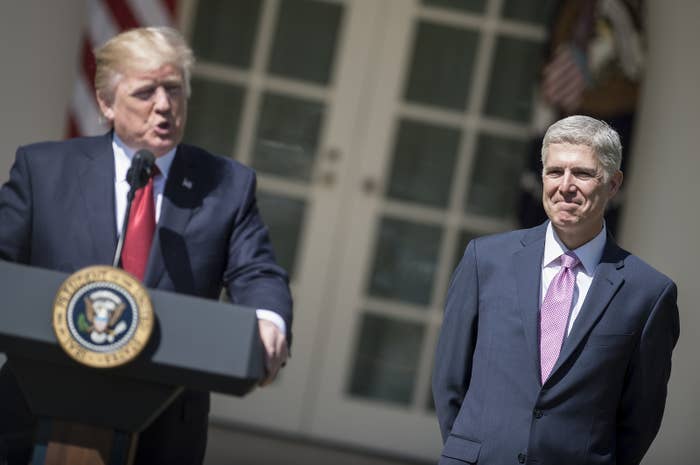 Two Native American groups, the Native American Rights Fund and the National Congress of American Indians, wrote a letter in support of Gorsuch's nomination, saying that Gorsuch had voted "in favor of tribal interests" far more often than his predecessor, Antonin Scalia. "Indian tribes will likely have a better chance on their cases with Gorsuch on the Court," they wrote.

The tribes have created their own oversight systems for their financial businesses, in the spirit of co-regulation with the US government, said Gary Davis, the executive director of Native American Financial Services Association, which represents nine tribes that operate financial companies, including two of those involved in the current dispute. The group's chairman, John Shotton, is a member of Otoe-Missouria, which own Great Plains Lending.
"However, what we have seen is that tribes in the space have been labeled 'bad actors' by the CFPB and state regulators at a level disproportionate to the number of actual complaints received by any regulatory body," he told BuzzFeed News. "Now, these three tribes find themselves engaged in a very expensive lawsuit when there is no reason to suggest that the co-regulatory model was ineffective."
Echoing a defense favored by the payday lending industry, Davis argued that tribal lending companies are often the only financial institutions willing to serve Americans who don't qualify for traditional credit lines from big banks. "These are not bad citizens," he said of the industry's customer base. "Folks out there are aware of what this is doing to help American citizens."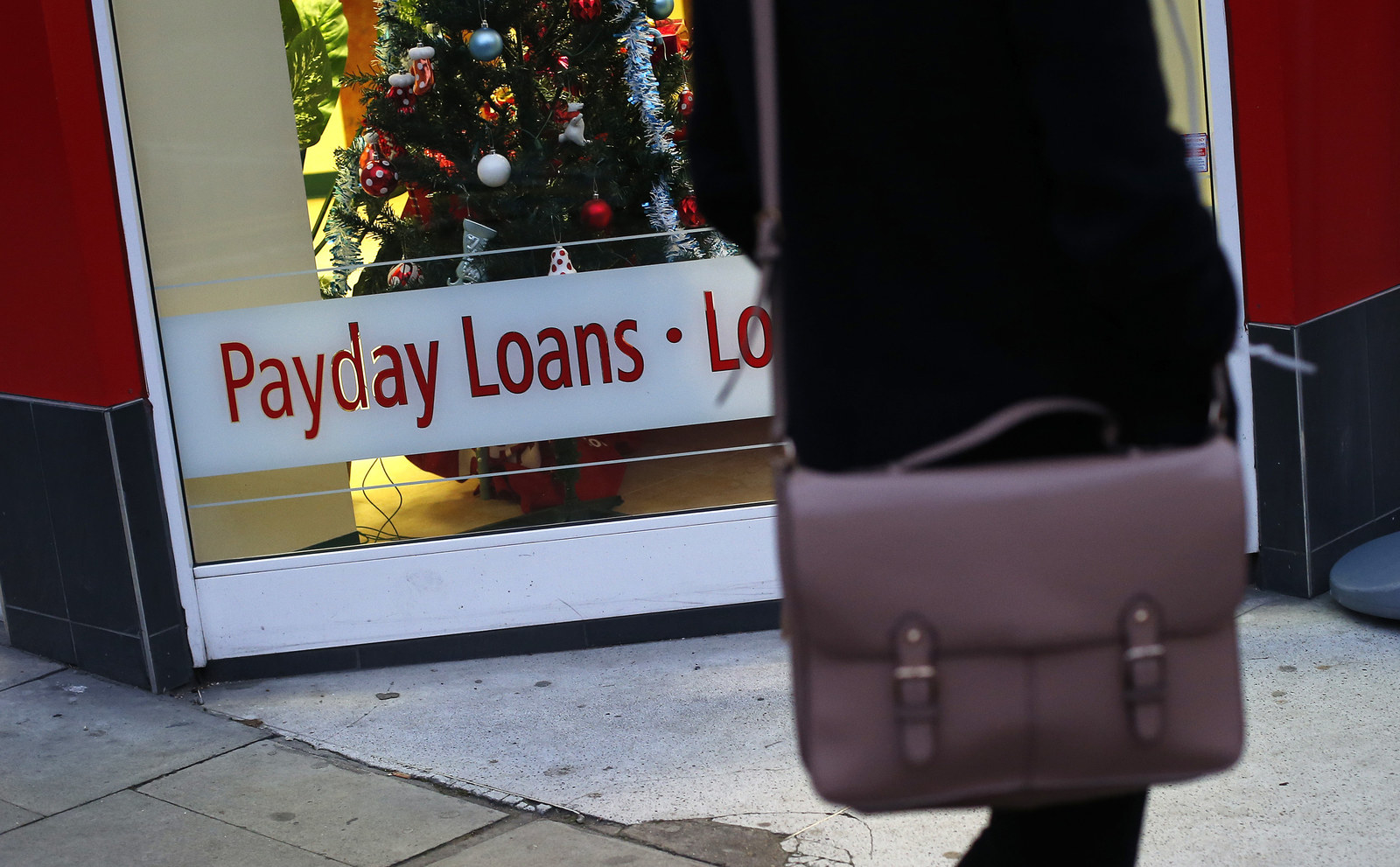 Great Plains Lending, for example, tells potential borrowers that it is regulated by the tribe's financial services regulatory commission and governed by the law of the Otoe-Missouria Tribe, not the borrower's state law, which may have interest rate caps and other consumer protections that are more favorable.

"The tribes have an interest in trying to diversify their economies. Most of the tribes that are doing electronic commerce like lending or sovereign lending, they're not rich tribes, they're poor tribes," said Fletcher, the Michigan State professor. "It looks to outsiders and to people who are struggling to pay off loans that they're kind of being robbed. It's a real delicate and difficult situation."

The lenders insist that they do not offer traditional payday loans. Great Plains offers installment loans are paid back over over a longer period than the two weeks or full month that typical payday loans usually cover. Regulators, however, tend to group the products together. The Consumer Financial Protection Bureau's proposed rules on payday loans would also apply to some high-interest installment loans. These loans, because of their high fees and interest rates, can still trap their borrowers in debt.
Great Plains Lending, one of the three lenders suing the Bureau, says that it offers "an expensive form of credit." The payment cycle for a Great Plains loan is four to nineteen months. Mobiloans advertises "emergency cash," and offers lines of credit of up to $2,500 with fees that get charged every two weeks after the first month of the loan. A $1,000 loan can cost $2,265.00 to pay off over ten months, the company say. Plain Green's loans have terms of six months to two years. The rate advertised for a $500 loan, paid off over 10 months, two weeks at a time, is 438%.
Lenders owned by or based in Indian territory have frustrated plaintiff's lawyers and state law enforcement in the past by claiming sovereign immunity from state laws, but they've often failed to convince federal courts of their position. But different federal courts have issued conflicting judgements on major questions being raised in such cases, leading to a so-called circuit split that makes it more likely for the case to get a Supreme Court hearing.
"​T​he rule has been ​fairly settled​ in the Ninth Circuit​ for ​nearly​ 30 ​years ​that​,​ when Congress passes a law​ that applies in a general way, tribes are not then immune from having to comply with that ​law ​unless and until Congress specifically exempts them," said Matthew Wessler, an appellate lawyer at Gupta Wessler who has represented plaintiffs in class action cases against tribal lenders.
Lawyers for the tribes, including Neal Katyal, who served as acting Solicitor General in the Obama administration, cited judgements from other federal courts that differ on such questions. In a recent court filing, they said they will seek a Supreme Court review of whether laws that don't explicitly say if they apply to Indian Tribes "should be presumed to cover Tribes or exclude them."
Katyal argued before the Supreme Court in 2014 on behalf of the Mississippi Band of Choctaw Indians, in a case involving the powers of Indian tribal courts. In 2016, the eight-member court issued a 4-4 split ruling on the case.
Should this lending case make it to the Supreme Court, it could determine far more than whether or not tribal lenders must obey federal regulations. "Federal statutes of general applicability are silent as to Indian tribes," Fletcher told BuzzFeed News, meaning a precedent on financial laws could reverberate far beyond.
"​If the Tribes are successful, they could potentially opt-out of a range of federal laws. That could create a major loophole for unfair lending practices that take place on tribal land but that are targeted at millions of borrowers around the country," Wessler said. "It could take a number of regulatory and enforcement tools​ that are designed to police the marketplace and protect consumers completely off the table."
When Justice Gorsuch was asked about his experience with Native American tribes during his Senate confirmation hearing, he affirmed that tribes were sovereign nations and "our constitutional order affords this body considerable power in dealing with those sovereign nations by treaty and otherwise."
Wessler, the appelate lawyer, said the tribal lenders in this case could be interested in "leveraging some of the Justices' general suspicion of, or hostility towards the power and authority of administrative agencies to broaden the appeal of their case."
"If the Court were to agree to hear the case," he said, "Justice Gorsuch's past open skepticism of the expansiveness of the modern administrative state could tip the balance if it were a close case."
CORRECTION
The Native American lenders offer "installment loans," which have longer terms than traditional payday loans.