Federal Reserve Governor Jeremy Stein To Leave Central Bank To Return To Harvard
Stein was the foremost proponent of using monetary policy to fight against financial instability.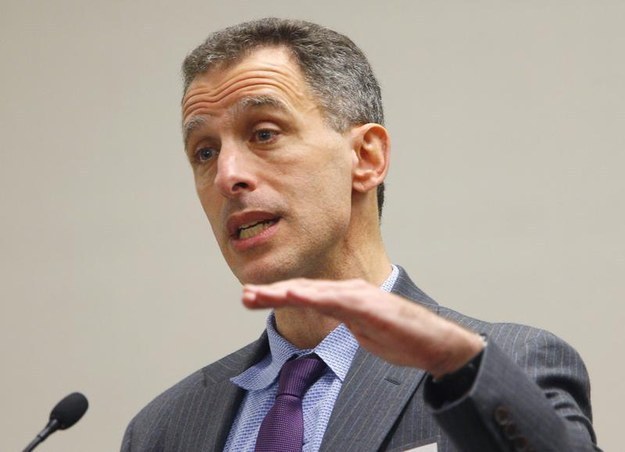 Jeremy Stein, one of the key leaders on Federal Reserve who expressed concern about how the central bank's own policies could lead to instability in financial markets, announced his resignation Thursday. Stein said he would be returning to Harvard University, where he has an appointment as an economics professor.
"His understanding of monetary policy and markets as well as his expertise in banking and financial regulation has proven invaluable in his service to the Federal Reserve and the country. My colleagues and I will miss him," Federal Reserve chair Janet Yellen said in a statement.
In a letter to President Obama, Stein said that it had been a "great privilege to serve on the Federal Reserve Board" and lauded the Fed's efforts to move the economy "steadily back in the direction of full employment" as well as the Fed's efforts "to make the financial system stronger and more resilient." Stein said his resignation would be effective on May 28.
Stein's two-year tenure on the Fed matches up with how long Harvard allows its professors to leave the University "for the purpose of national service or some other reason of strong importance to the country" while maintaining their tenure at the University.
Stein, who began serving on the Fed in 2012, gave a speech just this past month where he said that "monetary policy should be less accommodative ... when estimates of risk premiums in the bond market are abnormally low."
This speech showed that one of the foremost academic experts serving on the Fed would perhaps favor making monetary policy more constrictive for fear of creating bubbles in financial markets.
The Fed's primary policy tool, short-term interest rates, have been near-zero since the onset of the financial crisis and will appear to stay there at least through this year and maybe through the middle of 2015. Janet Yellen said early this week that interest rates will stay low "for some time" in order to aid the labor-market recovery.
Stein said in that same speech that "there is a cost associated with pushing risk premiums too low," which was an explicit reference to how Federal Reserve policy helped drive down the yield on Treasury bonds (and raising their price up) through their massive purchases. When the yield on Treasury bonds goes down, the price for loans and bonds throughout the economy goes down as well, which can free up credit but also lead to funding unsustainable or very risky ventures at low prices.
Despite the doubts expressed in his speeches, Stein did not oppose the most recent program of what's known as quantitative easing, the $85 billion worth of treasury bonds and mortgage-backed securities the Fed purchased every month from September 2012 before announcing slowing up the program in December of last year. The Fed said last month that it would take the program down to $55 billion in bond purchases a month.