Even Goldman Sachs Isn't Immune To The Weak Economy
Gary Cohn, Goldman's president and chief operating officer, said at a conference today that the market rather than the bank was to blame for its sagging trading profits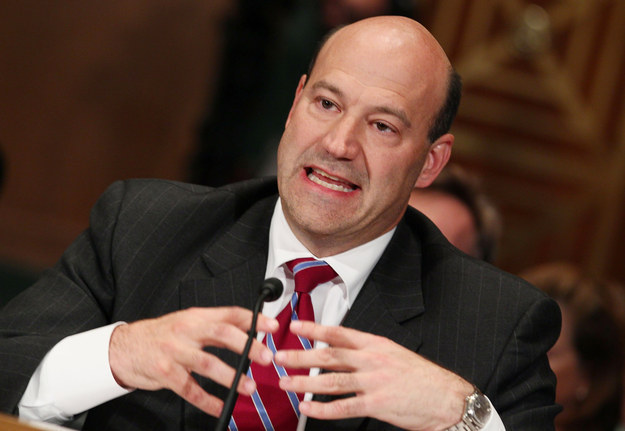 Goldman Sachs President and Chief Operating Officer Gary Cohn is the latest Wall Street bigwig to say, "It's not me, it's you" to the market when it comes to explaining to investors and the public why his bank's trading profits are flagging.
Speaking today at a conference in New York, Cohn said "the most significant factors" in driving down volume and trading activity — and thus revenues for Goldman — were "economic in nature."
He, like many other bank executives, specifically pointed to lower volatility across currencies, stocks, and interest rates, saying that the market environment was "abnormal," leading to a "client base [that] is a lot quieter today than they have been in a long time," meaning there have been fewer trades generated by Goldman's clients that they can facilitate.
Goldman has already been suffering from a slowdown in trading, especially in fixed income, the traditional profit center for large investment banks. In the first quarter of this year, Goldman's revenues in fixed income, currencies, and commodities (FICC) fell some 11% over the year, to $2.85 billion.
While the investment bank hasn't put out a projection for the second quarter, two of its rivals, JPMorgan Chase and Citigroup, have said they expect fixed-income revenue to fall at least 20%. Both blamed lower client activity, as opposed to any particular problem in how they operate, and Citi's chief financial officer, John Gerspach, said yesterday that low volatility was partially to blame for the slowdown. FICC revenue across the industry fell 16% in the beginning of this year, according to the research firm Coalition, which tracks 10 large global investment banks.
"The environment for all the firms is quite difficult right now," Cohn said today.
Fixed income has an outsize importance for Goldman since it is the traditional colossus in the industry in earning profits there. In the first quarter of this year, 31% of its revenue came from FICC, while at Morgan Stanley, its only rival independent, full-scale investment bank, it was 19%. While several banks are dramatically cutting back their trading efforts because of the regulatory and capital burdens that come with more volatile and risky businesses, Goldman has reduced its headcount in FICC by only 10%, Cohn said.
"We do believe — and we do believe pretty strongly — that trading volumes and volatility will normalize over some period of time," Cohn said. "When things are good, people think they can only get better. When things are tough, people think markets will never get good again."