Amazon Has A Bad Holiday Season; Says It May Raise Price Of Prime Subscriptions
The company said it was considering raising the price of Amazon Prime $20-$40 because of high fuel and transportation costs.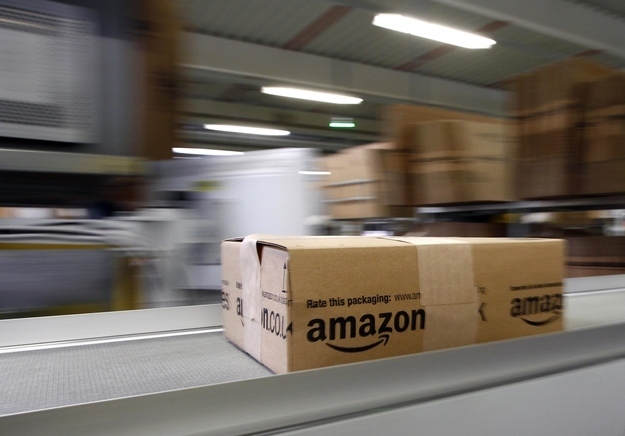 If the world's biggest, most aggressive, and lowest-cost online retailer had a bad quarter, then it really was one of the worst holiday seasons in years. Amazon reported earnings today that missed expectations on both sales and profit.
The company had sales of $25.59 billion, a 20% increase from the year before but below analysts expectations of $26.06 billion. The earnings miss was bigger, 51 cents per share versus the 66 cents analysts expected, for a net income of $239 million.
Amazon's CFO Tom Szkutak said on a conference call with analysts that the company was "considering" increasing the price of its Amazon Prime service by $20 to $40 a year due to high usage among existing Prime members and the "increased cost of fuel and transportation." Prime, which give customers free two-day shipping and access to streaming video, costs $79 a year and has since the service started nine years ago. Netflix, whose streaming video service competes directly with Amazon's instant video service, said last week it was considering offering a range of streaming services, with the most expensive at $11.99 to run four streams simultaneously.
Szkutak was mum on details about when the price increase would come.
Amazon's persistent low profits come from its low prices and a huge amount of investment in the business. The company spent $880 million on property and equipment in the fourth quarter and the Wall Street Journal reported yesterday that Amazon "plans to offer brick-and-mortar retailers a checkout system that uses Kindle tablets as soon as this summer," which could mean giving merchants tablets and card-readers, another large upfront investment for the company in a competitive, low-margin business.
Amazon also said that they expected sales to be between $18.2 and $19.9 billion in the first quarter of 2014, meaning only 13% to 24% growth over the year. The company also said operating income could come in between a loss of $200 million and a gain of $200 million, compared to $181 million in operating income in the first quarter of 2013.
Amazon isn't the only online retailer to report weak results: eBay revenue and sales for the fourth quarter also missed expectations. More confirmation of what many analysts and companies have already described as a weak holiday shopping season is expected to come when retailers report their financial results in February.
Amazon's stock closed today at just over $403.
"It's a good time to be an Amazon customer," CEO Jeff Bezos said in a statement.
But not so much to be a shareholder, at least today: the stock is down more than 8% in after-hours trading.
Update: This post has been updated to reflect Amazon CFO Tom Szkutak's comments on the earnings call.