Departing Equifax CEO Will Get At Least $18.4 Million Pension
Richard Smith stepped down today in the wake of the company's massive security breach -- but it looks like he still will have to testify next week in front of the Senate Banking Committee.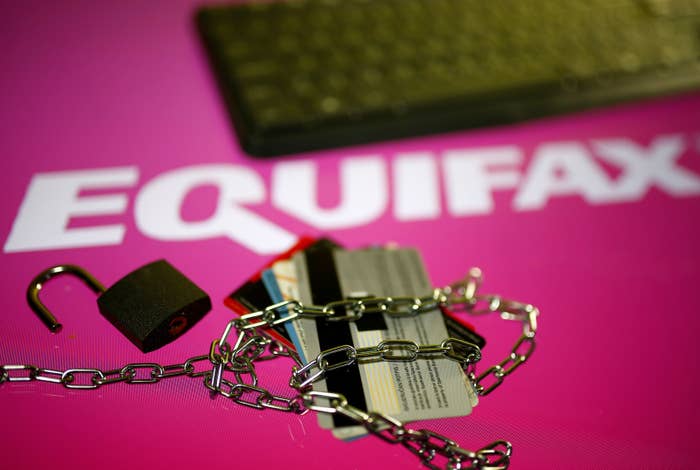 Equifax Chief Executive Officer Richard Smith stepped down today in the wake of the company's massive security breach that exposed the personal information of up to 143 million people.

Equifax said today that an in-house executive, Paulino do Rego Barros, Jr., the president of the company's Asia-Pacific business, would serve as interim CEO while a board member, Mark Feidler, would become the company's chairman.
"The cybersecurity incident has affected millions of consumers, and I have been completely dedicated to making this right. At this critical juncture, I believe it is in the best interests of the company to have new leadership to move the company forward," Smith said in a statement. Smith had served as the company's chairman and CEO since 2005.
Smith also agreed to "provide reasonable assistance" to Equifax for at least three months without pay. The company also said it would wait to determine "the characterization of Mr. Smith's departure and any obligations or benefits owed to Mr. Smith," until Equifax's board completes a review of the breach.
Smith will receive his $18.4 million pension and retirement benefits upon leaving, an Equifax spokesperson said. He was "entitled to that pension under any circumstance," the spokesperson said. Smith will not be receiving a a severance payment or a bonus for 2017, after receiving approximately $3 million in bonus payments in 2015 and 2016.
"His departure is by mutual agreement," the spokesperson said. Equifax's board of directors has set up a special committee review the breach. The board "expressly retains the right to change the basis of his departure to a 'for cause' termination if that is what the Special Committee finds," the spokesperson said.
Smith could still receive the full value from past stock awards, some of which are only received three years after they are granted, depending on what the special committee determines. An Equifax spokesperson said the value of those potential awards is "currently less than $20 million."
Smith is just the latest executive to step down following the disclosure of the breach earlier this month. The company's chief security and chief information officers stepped down on Sept. 15.

Equifax has been intensely criticized not just for allowing the breach, but for how it communicated to the public in the days following, which included confusing terms of service and unclear descriptions of the products and services it offered to those affected to help them protect their identity and credit. Over 30 state attorneys general are investigating the breach, as is the Federal Trade Commission.
Smith had been scheduled to testify in front of the Senate Banking Committee next Wednesday and is still scheduled to do so, a spokesperson for the Committee told BuzzFeed News.
Appearances in front of the Senate Banking Committee can be treacherous for executives whose companies are in the eye of a political storm. Elizabeth Warren told Wells Fargo's then-CEO John Stumpf "You should resign" during his testimony about the company's fake accounts scandal last year. He stepped down a few weeks later.
"The political pressure for Smith's departure was going to be overwhelming," Jaret Seiberg, an analyst for Cowen said in a note Tuesday. "So...it would be better for the company to do this in advance of the hearings next week so it could get credit for the action rather than be perceived as bowing to congressional pressure."

UPDATE
This story has been updated with more information on Richard Smith's compensation.
CORRECTION
Richard Smith is scheduled to testify in front of the Senate Banking Committee on Wednesday. A previous version of this post misstated the date.