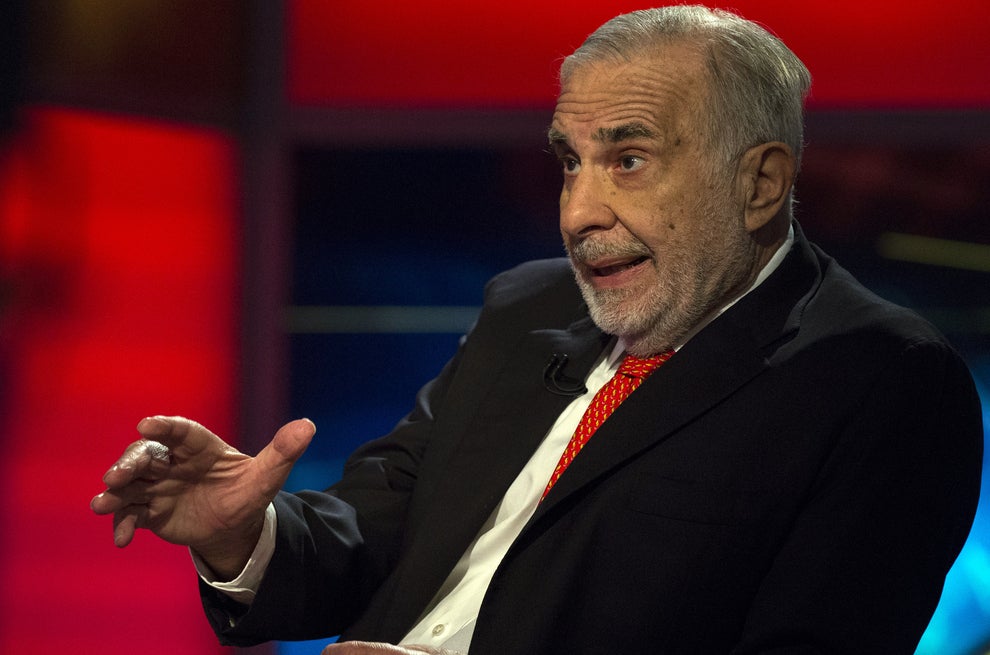 Billionaire hedge fund manager Carl Icahn's fight with eBay over the company's board and the disposition of PayPal has moved from Twitter to dueling public letters.
Icahn released a letter this morning on his website accusing two independent directors serving on eBay's board, venture capitalist Marc Andreessen and Inuit founder Scott Cook, of having conflicts of interest that prevent them from effectively serving. "We believe that in any sane business environment these directors would simply resign immediately from the eBay Board, either out of pure decency or sheer embarrassment at the public exposure of the extent of their self-serving activities," Ichan wrote.
About an hour after the release of Ican's letter, eBay released a statement describing Icahn as a "New eBay shareholder" who "has cherry-picked old news clips and anecdotes out of context to attack the integrity of two of the most respected, accomplished and value-driven technology leaders in Silicon Valley." The statement also described Icahn's criticisms of Cooke and Andreessen as "mudslinging attacks against two impeccably qualified directors."
Icahn's aggressive language is standard practice for the publicity savvy investor. Icahn has a relatively small stake in the company: he told Bloomberg TV that "we have over a billion dollars in it," which would give him around 17.8 million shares, or over 1% of eBay's stock, making him roughly the company's 15th largest shareholder. His strategy depends on using his high public profile to get other shareholders on his side or to get eBay's board to agree to changes in order to shut him up.
Icahn specifically accused Andreessen, the founder of the venture capital firm Andreessen Horowitz, of profiting from investing in two spun-off eBay subsidiaries while serving on eBay's board: Skype, which was sold by eBay in 2009 and purchased by Microsoft in 2011 from an investor group that included Andreessen Horowitz; and Kynetic, an ecommerce company that eBay spun off from its purchase of GSI Commerce in March 2011 that Andreessen Horowitz invested in 2012. Icahn said these investments "lead us to question his loyalty to eBay." Icahn also cited Andreessen's investments in payment startups that could be competitors to PayPal.
Icahn said that Cook, the founder and former CEO of Intuit who still maintains a large stake in the company, was conflicted in serving on eBay's board because Intuit and eBay are "direct competitors in payment processing" because Intuit has a payment system, Intuit Go-Payment, that "provides virtually the same capabilities to merchants as PayPal." Icahn also cited an antitrust complaint from the Department of Justice that alleges that eBay agreed not to hire Intuit employees. "Is Mr. Cook wary of how a standalone PayPal could impact the company he founded? Is he worried that it would diminish the value of his $1 billion in Intuit stock?" Icahn asked.
In response, eBay said that it made a significant gain from selling Skype and that Andreessen had recused himself from decision making as a board member in light of his firm's investment in Skype. The company also said that Cook "has been an enormous asset to eBay's board for many years" and that "the overlap between Intuit and eBay is small, fully disclosed and within the SEC safe harbor for interlocking directorates." The company also said that the talent overlap between the two companies was minimal.
Icahn started his fight with eBay in January when the company announced that Icahn had bought a stake in the company during the release of disappointing quarterly earnings. He immediately proposed that the company should split off its PayPal subsidiary. Icahn also nominated two directors to eBay's board. In its latest quarter, which was disappointing for eBay, PayPal brought in about 40% of eBay's revenues and showed faster growth than the company's core marketplace business.
The company has not been caught flat-footed by Ichan's campaign, unlike other Icahn targets: eBay broke the story that Icahn was nominating two directors and was pushing for a PayPal spin-off and had two of its best known board members — its founder and chairman Pierre Omidyar and Marc Andreeson — tweet their support for keeping PayPal with eBay.
Update: The post has been updated to include comments Ichan's Bloomberg TV interview.