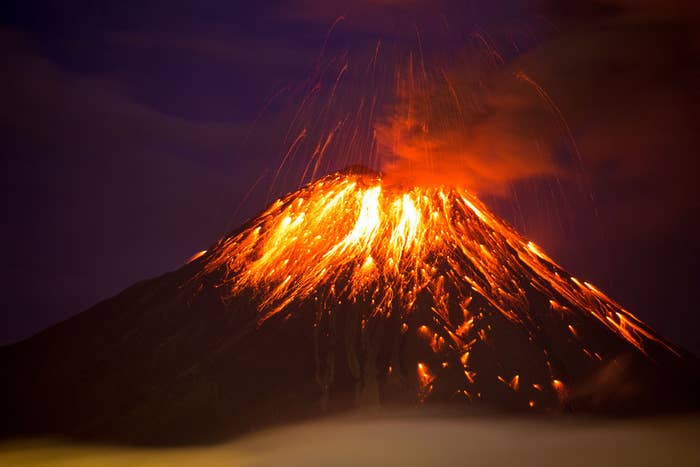 The online lending business could suffer a serious blow to its reputation after the surprise ouster of one of its best-known leaders, investors and industry executives said on Monday.
Renaud Laplanche, the founder and CEO of publicly-listed Lending Club, resigned in the wake of a damning internal investigation, the results of which were disclosed to the stock market before the opening of trading on Monday. The news came as a shock to many in the fast-growing online lending business.
"I was really surprised, because Renaud Laplanche has a very good reputation, he was a figurehead of this industry," Emmanuel Marot, the founder of LendingRobot, a service that buys up marketplace loans for investors, told BuzzFeed News. Around $50 million of the over $90 million the company manages is invested in Lending Club loans.

The investigation determined that Lending Club sold $22 million worth of loans to one institutional investor in March and April, despite staff knowing that the loans did not meet the criteria requested by the investor. The wrongdoing included changing the application dates on some of the loans that were being sold.
Citing a "violation of the Company's business practices along with a lack of full disclosure during the review," Lending Club's new executive chairman, Hans Morris, said the board's response — including the ouster of the founder and CEO — was "swift and decisive."
The investigation also revealed that two Lending Club directors bought personal stakes in a fund that Lending Club later invested in. Bloomberg reported that Lending Club acquired a 15% stake in Cirrix Capital, a fund in which Laplanche — who also served as chairman of the Lending Club board — and board member John Mack both held undisclosed stakes. Cirrix itself was an investor in online marketplace loans, including those from Lending Club.
Lending Club went public in late 2014, soaring to $23 per share on its first day of trading. The stock fell by 34% to $4.62 on Monday, and is down by 58% so far this year. The crashing stock is a bad sign for other startup online lenders hoping to go public, and management failures at Lending Club could put a cloud over others in the industry.
Isaac Boltanksy, an analyst at Compass Point, said in a note Monday that the revelations from Lending Club "will surely spook bank purchasers who have become an increasing part of the company's funding base, further frustrate the investment community, and ultimately result in stricter scrutiny from both federal and state regulators."
On Tuesday, the U.S. Treasury released a new report, titled "Opportunities and Challenges in Online Marketplace Lending."
Matt Burton, the founder of Orchard, which does data analysis for institutional investors, said the fall of an "industry heavyweight" like Laplanche came as a shock. "Integrity is super important in financial services, small mistakes can hurt as much as big mistakes," he said.

Bad behavior including misleading investors, profiting from both sides of a deal, and undisclosed conflicts of interest have become common scandals on Wall Street. A new crop of web-driven finance startups — with Lending Club leading the way — have pointedly tried to distinguish themselves from the financial industry's bad reputation.
In proud Silicon Valley style, Lending Club describes itself as a pure tech-enabled marketplace: Its software helps approve loans and set the interest rate, and then lets investors sift through the loan details to select exactly which kind of loans they want to buy. But Monday's revelations suggest its data cannot always be relied upon.
Although the amount of money at issue was small, online lenders often sell off their loans to investors that only want to buy specific types and classes of loans, and are attracted to the digitally-savvy upstarts precisely because they trumpet the extensive data they generate on each borrower.
P2P Global Investments, a publicly traded UK fund that is heavily invested in U.S. consumer loans, including those from Lending Club, rushed out a statement saying it had "no exposure to LendingClub equity or equity-linked securities" and only bought "prime" Lending Club loans, not the "near prime" loans that the investigation said had been misclassified.
"It's one of those things that makes me develop a pit at the bottom of my stomach," Sean Murray, an investor with $85,000 worth of Lending Club notes, told BuzzFeed News. "One of their defining characteristics is how transparent they are, when you see something that's not 100% above board, you don't want to have that doubt."
Others were more nonplussed: Marot, the founder of LendingRobot, told his clients in an email seen by BuzzFeed News that Laplanche's resignation will have "zero" impact for "for individual investors in general, and LendingRobot clients in particular." Marot said "the underwriting of the loans themselves is not in question, only that the package of loans sold did not match the investor's investment criteria. No money was embezzled."

But Anil Gupta, who runs PeerCube, a data and analysis service for the online lending industry, was more concerned.
"Trust has been built over the years and trust has been broken this month. It took seven to eight years to build that trust," he said. "Investors are going to start questioning everything."
Murray told BuzzFeed News he was now hesitant about putting more of his own money into the company. "I don't know if I could tell my wife that the LendingClub CEO resigned and I'm going to put in another ten grand," he said.