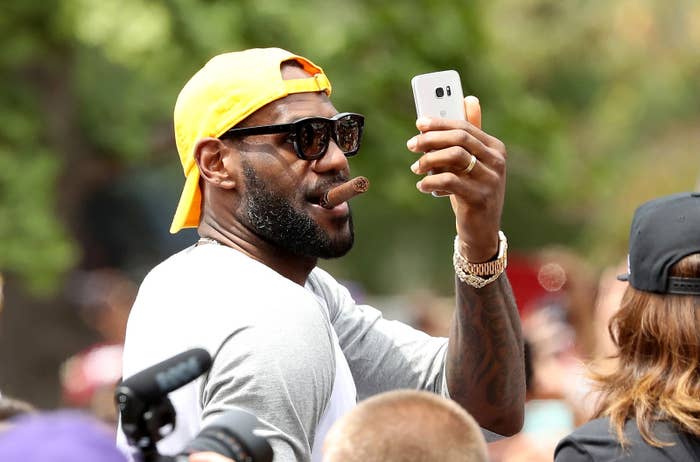 Disney announced today that it was buying one-third of the streaming video company BAMTech, which provides technology for HBO, the WWE, the National Hockey League, Major League Baseball, and others.
As part of the $1-billion deal, Disney and BAMTech will work on a new subscription streaming service, that will be "ESPN-branded" and "will feature content provided by both BAMTech and ESPN, and include live regional, national and international sporting events." The long-rumored deal values BAMTech, which was founded as the media arm of Major League Baseball, at about $3 billion and gives Disney an option to buy a majority stake.
While Disney will use BAMTech to expand its streaming products, the new service is not a way for viewers to pay directly for ESPN content available through cable subscriptions. Disney said that "current content on ESPN's linear networks will not appear on the new subscription streaming service."
For now, popular ESPN content like the NBA finals and Monday Night Football can only be streamed to cable subscribers through the WatchESPN and on Dish Network's Sling TV, a bundle of cable channels available online.
"Our investment in BAMTech gives us the technology infrastructure we need to quickly scale and monetize our streaming capabilities at ESPN and across our company," Disney chief executive Robert Iger said in a statement. "We look forward to working closely with BAMTech as we explore new ways to deliver the unmatched content of The Walt Disney Company across a variety of platforms."

On a conference call with analysts, Iger said the new service will include some baseball and hockey, and could add on college football and basketball that ESPN has already licensed. "The goal is not to take product off ESPN's current channels but to use sports and product that ESPN has already licensed that's not appearing on the channels," Iger said. "We view this as a complementary service to what ESPN is already providing as part of their multichannel package." Disney did not say when the service will be available to consumers.
The deal was announced the same day Disney disclosed their earnings for the third quarter. While the company's revenue in its movie studio grew 40% to $2.8 billion thanks to movies like Captain America: Civil War and Finding Dori, the revenue from its TV networks, its largest and most profitable segment, only grew 2% to $5.9 billion. Its cable networks revenue only grew 1% — although its $4.2 billion in revenue is about a third of the company's total. Disney's stock was down slightly over 1% in late trading despite it having higher profits than analysts expected.

What did well and what didn't is a perfect encapsulation of where Disney, and ESPN, are as a business. Never before has the stuff that Disney produces — Marvel movies and TV shows, Pixar films, Star Wars — been more popular and more lucrative. And while ESPN remains valuable to advertisers, who are desperate to air commercials people will watch live, fees from cable companies that carry ESPN and the rest of Disney's cable lineup are challenged by declining subscriber numbers.

Disney said it had a "decline in subscribers" and "higher advertising revenue" partially thanks to a seven game NBA finals. It also noted that its cost for programming went up for the Masters golf tournament, international soccer, as well as professional baseball and basketball.
UPDATE
This piece has been updated with more details on what the ESPN-branded streaming service will include.