It really is the year of the deal. Comcast has agreed to buy Time Warner Cable for $45 billion, Valeant has teamed up with Bill Ackman to make a hostile bid for Botox-maker Allergan, Facebook is snapping up everything it can (except Snapchat, but not for lack of trying), and Apple bought $3 billion worth of cool in the form of Beats, Jimmy Iovine, and Dr. Dre. All told, there was roughly $805 billion worth of merger and acquisition activity around the globe through March, up 23% from last year according to Dealogic.
With that deal deluge comes self-congratulatory press releases, massive fees for investment bankers, and a flood of cliches from financial journalists using the same few relationship metaphors to write up yet another merger or acquisition story. Here's a compendium of how corporate anthropologists describe the courtship rituals and mating behavior of businesses in the wild, both from this year and years past.
"Dell's board and the prospective buyers have wooed investors for weeks, hoping to persuade them into accepting a deal they argue is the best path forward."
-- The New York Times, July 31, 2013.
"The company's initial opposition to a merger faded under pressure from its creditors' committee, and Mr. Parker aggressively wooed AMR by appealing to its unions, striking a tentative deal with the airline's workers before formal talks between the two companies had begun."
-- Reuters, April 15, 2013.
"Vivendi's unloved SFR wooed by suitors amid merger talks."
-- Bloomberg News, February 28, 2013.
"Samsung, the Korean electronics giant, joins the ranks of major international brands that have apparently been unsettled by Omnicom and Publicis' protracted and doomed transatlantic courtship."
-- The Telegraph, May 9, 2014.
"The corporate courtships have made other companies potential takeover candidates, including satellite broadcaster Dish Network and Cox Communications, which has cable systems serving Orange County and San Diego. Verizon, the chief rival to AT&T, is also expected to be looking around for its own deal."
-- Los Angeles Times, May 2, 2014.
"Merger talks between Barrick Gold and Newmont Mining have reportedly broken down but could be revived, as the world's two largest gold producers continue their on-again, off-again courtship."
-- The Street, April 21, 2014.
The next year, Dewey merged with LeBoeuf, Lamb, Greene & MacRae, a star-crossed merger that ended in the largest-ever law firm bankruptcy.
-- The New York Times, November 25, 2013.
"The long, chaotic and star-crossed relationship between AOL and Time Warner has finally ended."
-- The New York Times, December 9, 2009.
"Sirius and XM's star-crossed merger"
-- The Register, June 4, 2007
"Marriage"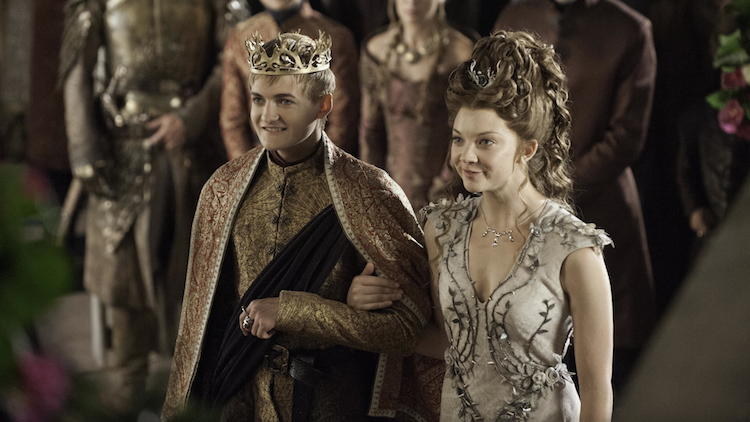 "Taxes spur foreign corporate 'marriages'"
-- USA Today, May 13, 2014.
"Pfizer proposes a marriage with AstraZeneca, Easing Taxes in a move to Britain."
-- The New York Times, April 28, 2014.
"The Comcast-Time Warner Cable merger is not a marriage made to last."
-- The Guardian, February 13, 2014.
"There's reason to suspect a rush to the altar. Pfizer's advance on AstraZeneca earlier this year attracted the attention of lawmakers in Washington to merger tax arbitrage. Congress is now kicking around proposals to restrain so-called inversions, where a buyer finds a target overseas to reduce what it owes Uncle Sam annually. "
-- Breakingviews, June 16, 2014.
"Midwest-based grocery players Nash Finch and Spartan Stores have been quietly wooing each other for years, trying to figure out a way to get to the altar."
-- Pioneer Press, October 16, 2013.
"There's a study rush to the corporate altar; mergers and acquisition continue at record pace across-the-board."
-- The New York Times, March 4, 1998.
"If Pfizer is able to consummate the deal, it would be among the biggest ever U.S. company to leave the country's border."
-- Bloomberg News, April 28, 2014.
"United Parcel Service Inc.'s $6.8 billion deal to acquire Dutch package shipper TNT Express will expand UPS' global footprint, but failure to consummate the deal could cost both companies millions."
-- Atlanta Business Chronicle, March 23, 2012.
"International Paper Co. and Temple-Inland Inc. said Monday that they have agreed to give the Department of Justice more time to review their pending $4.3 billion merger, guaranteeing that the deal won't close in 2011. The extension gives the DOJ until Jan. 27 before the companies can consummate the deal."
-- The Deal, December 20, 2011.
"The market's dynamics are shifting at a time when some industry giants are well-endowed. Rupert Murdoch -controlled 21st Century Fox, for example, has $5.5 billion in cash at its disposal."
-- The Wall Street Journal, June 15, 2014.
"But think about how much the global media landscape has changed in the past eight years - and how many more opportunities there are for a company as well endowed as Comcast. The sheer market share that the combined Comcast and TW Cable will command was enough to send media watchdog orgs into hysterics."
-- Variety, February 19, 2014.
"So it looks like a decent bit of funny-money arbitrage, using well-endowed Facebook shares to acquire users and solidify hold of a strategic asset at a lower valuation."
-- Forbes, April 9, 2012.
"Time Warner, on the other hand, would add girth worth boasting about. So, too, would Spanish-language broadcaster Univision."
-- BuzzFeed, June 22, 2014.
"The latest in a string of acquisitions effectively restores Ma Bell to her former girth yet allows the company to operate in a looser regulatory environment."
-- Los Angeles Times, March 21, 2011.
"GHMC to add girth with another expansion."
The Times of India, October 6, 2012.