Credit Suisse Zurich Airport Branch Was A "Convenience For Certain Clients"
"It certainly was," said Senator John McCain while grilling Credit Suisse officials about the bank assisting U.S. citizens hiding billions from tax authorities.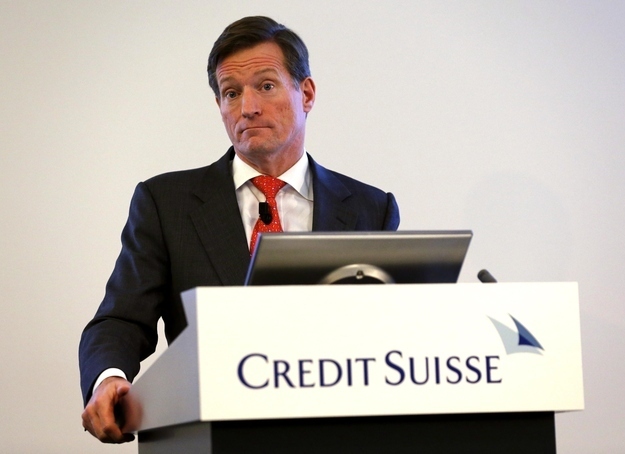 The Senate Permanent Subcommittee on Investigations concluded in a massive report released yesterday that Credit Suisse, the global bank based in Switzerland, helped thousands of U.S. residents hide billions of dollars worth of assets from American tax authorities between 2001 and 2008. On Friday, Credit Suisse paid a $196 million fine to the Securities and Exchange Commission for failing to properly register American clients who got brokerage and other services in Switzerland.
One of the more cinematic details in the exhaustive report is the mention of a Credit Suisse branch maintained in the Zurich Airport, designed to serve U.S. customers who would come to Switzerland to bank without ever entering the city where there were larger bank branches. The report says that the office was created in 2006, and by 2008, it had 9,400 customers with over 1 billion Swiss francs in assets.
The bank explained that the full-service Zurich branch, which offered services far beyond the ATM withdrawals and currency conversions usually available in airports, was there "to offer better client service for a broader range of clients and have appropriate contacts at the airport for walk-ins." Credit Suisse CEO Brady Dougan, the first American CEO of any Swiss bank, told the Committee's staff that the branch was needed because many of the bank's clients would come to Switzerland to go skiing and would go straight from the airport to ski resorts without going into Zurich proper.
The staff report says, however, that the airport desk was a way to get around the bank's own setup for ensuring compliance with U.S. tax laws. The Zurich airport desk was set up outside of the division "whose bankers were given special training in U.S. regulatory and tax requirements," according to the report.
In a hearing today in front of the Committee, Senator John McCain grilled Dougan and Hans-Ulrich Mester, the co-head of Credit Suisse's private bank and wealth management division. Mester told McCain that "bulk of the clients" working out of the Zurich airport had relatively small cash balances who mostly had tourist homes in Switzerland and didn't get tax or asset management advice from Credit Suisse. Dougan agreed, saying the Zurich office was "really an office of convenience," to which McCain said, "It certainly was." Dougan continued on to say that the Credit Suisse internal investigation "didn't find any systematic issues in that area."