Credit Card Company Abandons Lawsuit Against Review Site
The legal battle between First Premier and credit card review site CardHub raised free speech questions, as well as a reminder of the financial links between some card issuers and the sites that review them.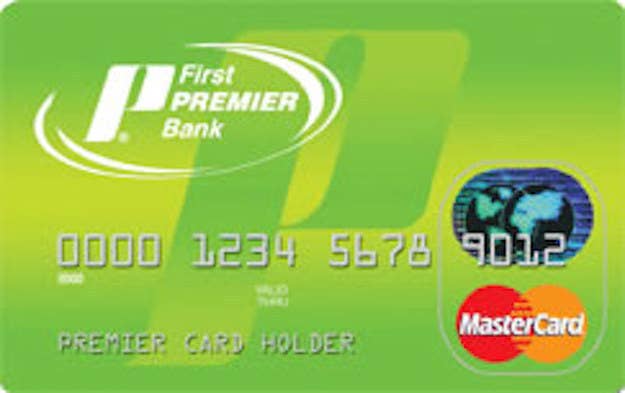 The South Dakota based credit card company First Premier has abandoned its lawsuit against the credit card review website CardHub, which hosted reviews of First Premier's credit cards. The suit, first filed in April, asked for $5 million in damages and alleged that CardHub had violated First Premier's trademarks by listing information about the card, providing a link to the First Premier website, and using its logos.
First Premier dropped the suit in a filling late Friday in federal court in South Dakota
First Premier has often faced criticism from consumer advocates for high fees attached to their credit cards, which are usually aimed at borrowers with poor credit. Many credit card review sites don't have reviews of First Premier credit cards. Charles Tran, the founder of CreditDonkey.com, told BuzzFeed News in August that his site doesn't list First Premier cards because "there's almost no point to their products." Kevin Yuann, credit card director at NerdWallet, another credit card website, said in August that First Premier cards "are not an appropriate product for people to build credit."
The suit spotlighted both the free speech protections for consumer review sites – CardHub's lawyers claimed that First Premier was trying to silence their skeptical reviews of their products — and the business relationships between popular credit card review sights and major credit card issuers.
CardHub initially had a business relationship with First Premier that included advertising. The relationship ended in January, 2011 but CardHub still hosted a link on its site to apply for a First Premier credit card, which First Premier claimed made CardHub essentially an unapproved affiliate of First Premier. Many credit card comparison website have affiliate relationships with credit card issuers and receive some revenue when their readers apply for a card through a link on their site.
CardHub's attorneys claimed First Premier's suit was an attempt to squash their own negative reviews of First Premier products. On CardHub right now, First Premier's Bank Gold Credit card has two and a half stars out of five. The card, designed for borrowers with poor credit, has a $95 one-time fee, a $75 fee in the first year, a $6.25 monthly fee after the first year and a 36% interest rate.
First Premier dropped the suit following a ruling Wednesday from the judge, Lawrence Piersol, rejecting a request by First Premier for Card Hub to take down its First Premier listings. "Our stance was the links might cause confusion," Premier Bankcard vice president Darrin Graham told the Wall Street Journal.
"We are gratified by this victory, and are glad that the court saw through First Premier's attempt to use the trademark laws to silence us," said Odysseas Papadimitriou, the founder and CEO of CardHub's parent company. "Now we can go back to giving consumers all the information they need to intelligently navigate the credit-card marketplace."