Citigroup is the latest megabank to get slammed by a large settlement for its mortgage-backed securities sales before the financial crisis, but unlike JPMorgan Chase in the third quarter of last year, it still managed to post a quarterly profit, if only barely.
The bank's net income for the second quarter was $181 million, or 3 cents a share, well short of the $1.05 a share and $3.22 billion analysts expected.
The mortgage settlement knocked off $1.21 a share from earnings, the company said, meaning that besides the payout, Citi's core operations performed better than expected: some $1.24 a share and $3.9 billion in adjusted profit. The bank's revenues of $19.3 billion comfortably exceeded analysts' expectations of $18.8 billion.
Wall Street cheered the bank's financial and legal performance: In afternoon trading, the bank's shares were up more than 3% to $48.50. CLSA analyst Mike Mayo, who is often quite vocally critical of Citi's leadership, said the bank's core results were "better than perceived"
Citi was notably able to avoid as big a bloodbath in its equity and fixed-income division as some had feared.
John Gerspach, Citi's chief financial officer, was the first major banker to publicly project trading pain in the second quarter. In a presentation at a conference in May, he said that he expected revenue from equity and fixed-income trading "to be down in the range of 20% to 25% year over year."
The two units brought in $3.66 billion in revenue, still well down from $4.3 billion in the second quarter last year, but only a 15% drop. Fixed-income revenues, which many analysts expect to drop massively across Wall Street thanks to low volatility in the markets, saw $3 billion in revenue for Citi, down from $3.4 billion in the second quarter of last year, a 12% decline. Citi's far smaller equity trading revenues of $659 million were down 26% from last year's $885 million.
The company said in a presentation that the poor results were "impacted by low volatility and ongoing macro-uncertainty." In a conference call with analysts, Gerspach said that Citi's clients activities were trading less in interest rate products and currencies, and that equity trading were weak in Europe, the Middle East, and Africa thanks, in part, to "macro and geopolitical uncertainties in the region," likely referring to the Crimea crisis and violence across the Middle East.
"I think we spend an awful lot of time focused on what's going on in markets," Corbat said, "while it's important part of our business is not the largest contributor to our overall revenue picture or our overall profitability. So I think there are legitimate questions going forward as far as markets but the rest of the business, I'd say we feel pretty good about the revenue prospects."
The bank's results were also aided by $696 million worth of releases from reserves for losses on loans, despite having to aid $75 million to reserves for its international consumer banking unit.
Goldman Sachs President Gary Cohn also promised more equity and fixed-income trading pain in a presentation in May, as did JPMorgan Chase in a earlier regulatory filing. Citi is the first megabank with a large capital markets operations to report and may be seen as a bellwether for the rest of Wall Street as the four largest banks with large investment banking divisions — Morgan Stanley, Goldman Sachs, and Bank of America — report earnings for the second quarter. Nomura analyst Steven Chubak said in a note today that Citi's less-bad-than expected fixed income results "bodes well" for other large banks, especially JPMorgan.
Gerspach also said that the company's markets business had a solid month in June, after he forecasted the 20% to 25% decline in revenues over the year in May. "June certainly was a much better month overall from what we had the way we had viewed the market performance when we spoke at the conference at the end of May," Gerspach said, "everything sort of seemed to calm down and it was just a better overall environment."
"It's amazing that some of these loans were closed at all."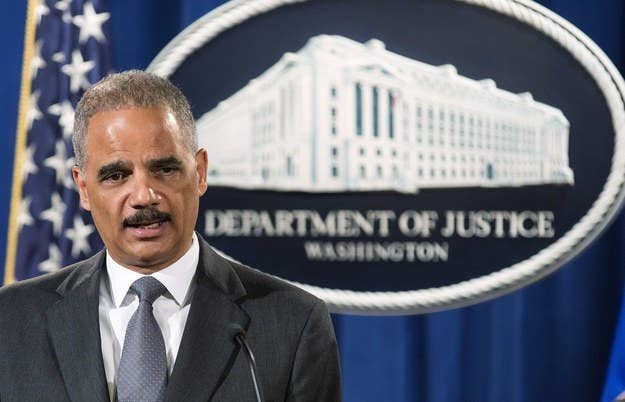 The $7 billion settlement announced this morning by the Justice Department covered Citi's sale and underwriting of mortgage-backed securities and securities derived from mortgage-backed securities from 2003 to 2008. As part of the deal, which settles a civil investigation into Citi's behavior by both federal authorities and several states, the bank will pay $4.5 billion in cash and another $2.5 billion in consumer relief. The states receiving money from the settlement are California, New York, Illinois, Massachusetts, and Delaware.
"Despite the fact that Citigroup learned of serious and widespread defects among the increasingly risky loans they were securitizing, the bank and its employees concealed these defects," said Attorney General Eric Holder in a statement.
The settlement focused on how Citigroup's bankers represented the quality of loans that made up mortgage-backed securities they then sold to investors. "Citigroup securitized and sold RMBS with underlying mortgage loans that it knew had material defects," the Justice Department said. A statement of facts released by the Justice Department said that Citi's own due diligence found "material defects" in the underlying mortgage loans and yet still sold the securities constructed out of those loans. In an email cited by the Justice Department, a Citi trader wrote "It's amazing that some of these loans were closed at all."
Of the cash payment, $4 billion will go to the Justice Department, and $500 million to the Federal Deposit Insurance Corporation and several states also investigating Citigroup, including California. Citi said that it would take a $3.8 billion pre-tax charge on its second-quarter earnings. "We believe that this settlement is in the best interests of our shareholders, and allows us to move forward and to focus on the future, not the past," Citi CEO Michael Corbat said in a statement.
"The bank's misconduct was egregious," Holder said, "They led investors and the public to believe that these financial products had been originated in compliance with the law and key underwriting guidelines when this was often not the case."
Although the headline number is smaller than the $13 billion its rival JPMorgan paid to settle the Justice Department's investigation of its mortgage-backed securities sales last year, Citi had a much smaller share of the mortgage-backed market, while JPMorgan settled for both its own sales, as well as Bear Stearns and Washington Mutual, which the bank acquired in 2008.
While Citi is able to (expensively) put one legal and regulatory problem behind it, it still faces two more. First is cleaning up its large Mexico unit, Banamex. Several employees have been fired from Citi's Mexican operations after the company discovered fraudulent billings that allowed a client, oil services company Oceanografía, to obtain hundreds of millions worth of loans based on services it was allegedly providing to Mexico's state oil company. The bank said earlier this year that it had lost as much as $400 million in what Corbat described as a "galling crime."
Citi is also reeling from its failure to win approval from the Federal Reserve to raise its dividend and buyback. In March, the Fed rejected Citi's bid to increase its quarterly divided from 1 cents to 5 cents and its buyback from $1.2 billion to $6.4 billion, citing "a number of deficiencies in its capital planning practices" as well as an inability to adequately project how its revenue would be affected by an economic downturn across its sprawling global operations.
This piece has been updated with quotes from Citigroup's conference call, Eric Holder's press conference, and comments from analysts.