Citi Promises More Bond And Stock Trading Pain
The bank's chief financial officer said that stock and bond trading revenues are expected to drop by up to a quarter. "We kind of have the market that we've got. I wish I had a better answer."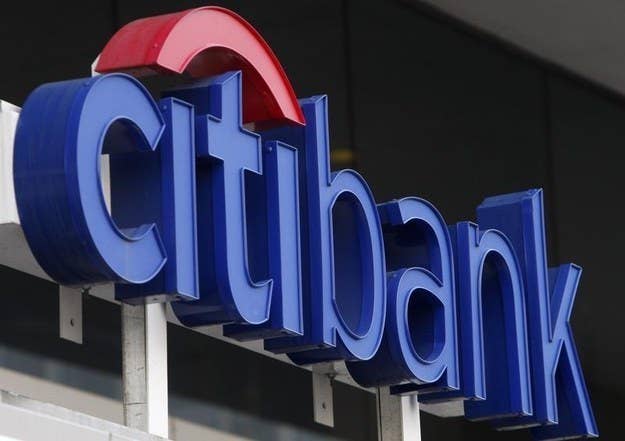 Citigroup is the second major bank to confirm that Wall Street's trading malaise is continuing for at least another three months. John Gerspach, the bank's chief financial officer, said at a conference Tuesday that Citi expects fixed income and equity trading revenue "to be down in the range of 20% to 25% year over year." In the second quarter of last year, the bank had revenues of $4.3 billion in stock and fixed income trading, and the two units made up more than a fifth of the bank's total revenues of $20.48 billion.
Gerspach, like many others on Wall Street, blamed a combination of uncertainty about the global economy along with low volatility for a low volume of trading among the bank's clients. Higher volatility can drive hedging to protect against big moves in the market. He said there was "a general view of investors and a lot of corporates just sitting on the sidelines because no one is really sure about what to do."
Citi's fixed income trading revenue fell 18% in the first quarter of this year to $3.85 billion from the year prior, leading Gerspach to tell analysts on a conference call that the entire industry may never reach the total trading revenue it saw before the crash. "It looks like a shrinking pie," he said.
The research firm Coalition said that 10 of the largest global investment banks had fixed income, currency, and commodities trading revenue of $22 billion in the first quarter of this year, a 16% drop from the year before and a 37% drop from the first quarter of 2010.
Citi is the second megabank to explicitly preview another disappointing quarter for trading revenue, which typically drives results at the largest financial institutions. "We kind of have the market that we've got. I wish I had a better answer," Gerspach said.
At the beginning of this month, JPMorgan Chase, which runs the biggest investment bank, said in a regulatory filing that it expected its fixed income and equity trading revenue to fall 20% thanks to a "continued challenging environment and low client activity." JPMorgan had $5.4 billion in equities and fixed income revenue in the second quarter of last year; a 20% drop would take that down to $4.3 billion.
But Jamie Dimon, JPMorgan's chairman and CEO, was adamant about discussing the first quarter's earnings from April during the call, saying that JPMorgan's overall trading business was not going to permanently shrink and that trading is "going to be a good business" that will "grow over time, and it will have some secular adjustments." The bank earned $5.1 billion in fixed income and equity trading, but fixed income revenue fell some 21%.
In February, the head of JPMorgan's investment bank, Daniel Pinto, told analysts and investors, "I just don't see a lot of growth in fixed income this year or next year," and, "It's more stability than the pie growing a lot."