Legal Costs Wipe $600 Million From Citigroup Earnings
The company disclosed that the adjustment to earnings was due to "rapidly-evolving" investigations, including "very recent" communications with regulators.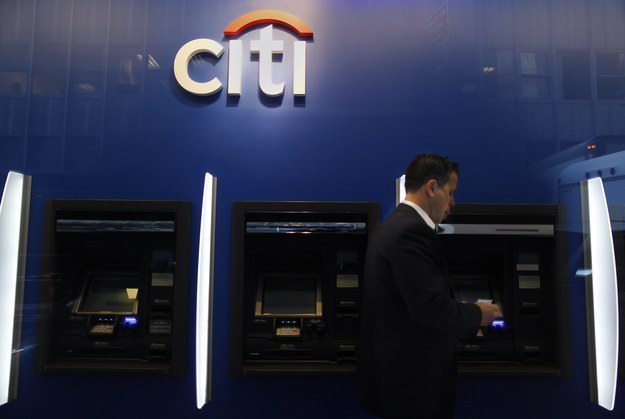 Citigroup is putting aside $600 million more legal costs than it originally said in the third quarter and has to adjust its reported profits from $3.4 billion to $2.8 billion, the company said in a statement. The adjustment comes more than two weeks after it reported its earnings and almost a month after the second quarter ended.
The bank said the increase "resulted from rapidly-evolving regulatory inquiries and investigations, including very recent communications with certain regulatory agencies related to previously disclosed-matters."
This means that Citi is anticipating having to pay a penalty or settlement with regulators soon. The company reported $951 million in legal expenses before the adjustment. It has been weighed down by a scandal in its large Mexican unit, Banamex, which was the victim of a $400 million fraud perpetrated by the oil-services company Oceanografia. Several Banamex employees have been fired by Citi.
Citigroup also disclosed that Banamex's security unit defrauded the bank out of $15 million and worked for non-bank clients without permission. Citi is one of several large banks that are in talks with U.K. regulators to settle claims that it manipulated foreign exchange markets, the Financial Times reported in September.
JPMorgan Chase also reported higher legal expenses in the third quarter and its chief financial officer Marianne Lake said it was "in large part" related to investigations over foreign exchange trading. On a call with reporters, Lake said that "things are further progressed in this quarter as opposed to the last." When asked by an analyst if Citi's higher legal costs were related to foreign exchange, Gerspach said "we typically don't comment on reserving actions unless it's related to a specific settlement that we're announcing."
In another filing, the bank said that regulators in the U.S., U.K., and Switzerland — including the criminal division of the U.S. Department of Justice — "are conducting investigations or making inquiries regarding Citigroup's foreign exchange business." Citi said its fully cooperating with the investigations.
The bank's stock was hit by the restatement news, down 2.7%.
Citi recently reached a $7 billion settlement with the Justice Department over its sale of mortgage backed securities before the financial crisis.
The company has suffered before from poor financial reporting and controls. The Federal Reserve in March rejected its bid to increase its dividend and buybacks. It also failed to get permission for buybacks and dividends in 2012.
The bank's chief financial officer John Gerspach said that "legal costs will likely remain elevated and episodic in nature," in a call with analysts to discuss its earnings in the third quarter.