Chiquita Shareholders Go Bananas, Reject Fruity Irish Tax Deal
The banana company had a deal to acquire the Irish fruit company Fyffes and move its tax headquarters abroad. This leaves only one remaining bidder, a Brazillian partnership between a bank and an orange juice supplier.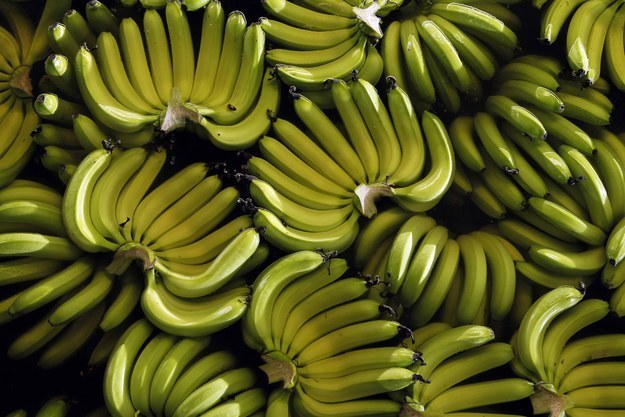 Another American company's deal to swallow up a smaller rival and move its tax headquarters overseas has collapsed as shareholders of banana giant Chiquita voted down a deal to buy the Irish fruit importer and distributor Fyffes. Chiquita announced the vote this morning at its special meeting in Charlotte, North Carolina, to decide on the deal.
That leaves the one bid from a Brazillian orange juice company and a bank, the Cutrale Group and the Safra Group, whose latest bid is $14.50 a share, up from its last revised bid of $14 a share. The Cutrale Group is a huge player in the global orange juice business and supplies orange juice for Coca-Cola's Minute Maid and Simply Orange Juice brands. At $14.50, Chiquita would be worth $680 million. Chiquita stock is up 3.56% on the news to $14.25. Fyffes stock is down more than 5%.
"We appreciate the consideration and perspectives of all Chiquita shareholders who participated in this process," Chiquita's President and Chief Executive Edward Lonergan said in a statement. "Given today's results, we have determined to terminate the agreement with Fyffes and to engage with Cutrale / Safra regarding its revised offer."
The Fyffes deal had long been in doubt and took another blow Thursday when the proxy adviser Institutional Shareholder Services recommended that Chiquita shareholders reject it. Under the deal, the combined company, majority owned by Chiquita shareholders, would have moved its global headquarters to Dublin, which has lower corporate taxes as well as a more favorable treatment of profits earned abroad. The original deal, announced in March, would have created a fruit giant with 32,000 employees and $4.6 billion in annual revenues.
This is the latest inversion deal to fall through. The Illinois-based pharmaceutical company AbbVie's planned $54 billion acquisition of Shire collapsed early this week thanks to new rules laid out by the U.S. Treasury Department that make it harder to finance deals where a larger U.S. company buys a smaller one overseas. These deals, known as "inversions," have come under increasing scrutiny and criticism as critics, especially those in the Obama administration, have called them unpatriotic.
While the deals are mostly concentrated among pharmaceutical and medical device companies that have large amounts of cash coming in from overseas that could get a better tax treatment from an inversion, Chiquita was one of the best known companies to consider such a deal. Burger King has also agreed to acquire the Canadian coffee-and-doughnuts chain Tim Hortons and move its global headquarters to Canada, although Burger King executives insist it's not a tax-driven deal.
"No definitive agreement with Cutrale / Safra has been reached and there can be no assurances that any transaction will result from these discussions," Chiquita said in a statement.