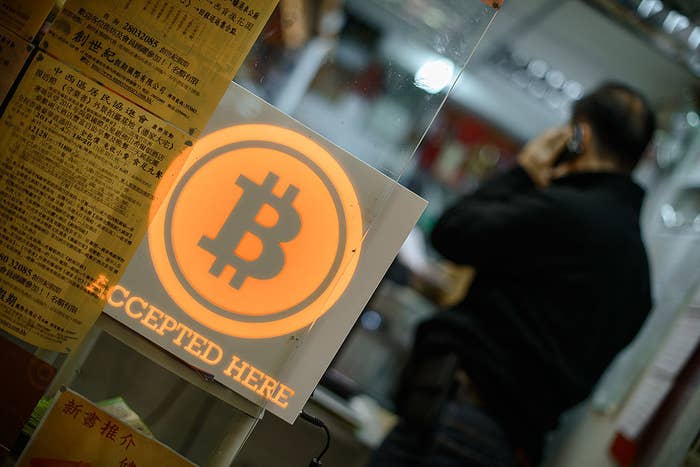 A range of cryptocurrencies dropped dramatically after the People's Bank of China on Monday announced a ban "initial coin offerings" – a murky new fundraising mechanism in which organizations raise money by selling their own "currency," or "tokens," that can be used to access a company's services. China's central bank also banned trading tokens for currency and prohibited banks from working with token companies.

The announcement said token sales violated Chinese securities and fundraising laws and said investors were at risk of large losses and fraud. Companies that have raised money through ICOs must now offer refunds.

China's crackdown should have a big impact on the ICO market, which has been largely unregulated until recently and skyrocketed this year. Bloomberg reported that about 20% of all ICOs have been in China.
Regulators in the US have also cast a wary eye on the novel fundraising mechanism. The Securities and Exchange Commission said in August that token sales could be considered an issuance of securities, which would mean they have to comply with SEC rules, including those about what kind of investors can purchase securities.
One recent token project — Protostarr, which raised money for YouTube and other social media stars with a token sale and then give token holders the right to some of the revenue generated — shut down after being contacted by the SEC on Aug. 24.
Ether, the cryptocurrency based on the Ethereum network, fell from $354 early Sunday to $308 early Tuesday, after hitting a low of just over $271 earlier in the day, according to coinmarketcap.com. Bitcoin is now worth $4,295, falling from $4,614 on Sunday and hitting a low of $3,998 Tuesday morning.
The ICO market has been booming this year, raising well north of $1 billion for a wide range of projects, even recently outstripping angel and seed venture capital fundraising for internet companies in June and July. The cryptocurrency site Coin Schedule put the total raised this year at $1.8 billion.
The tokens are typically sold for other forms of cryptocurrency, like bitcoin or ether. Companies that sold tokens have benefited from the sharp rise in prices for both currencies this year. Before this weekend's crash, the value of ether, which started out at just under $8, had risen over 4,700% this year alone.