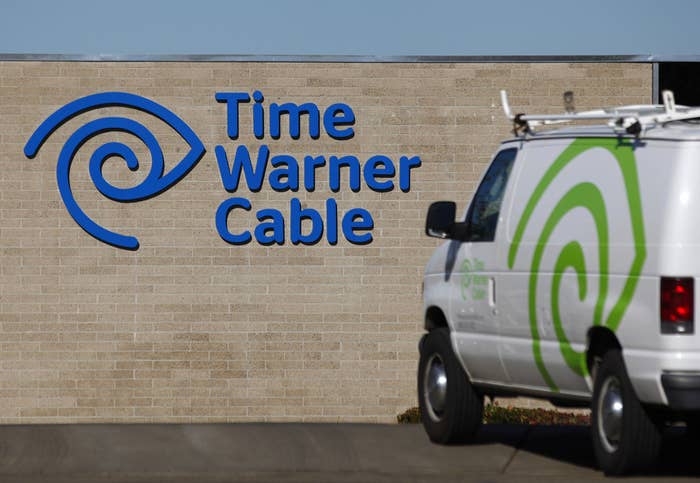 Charter Communications announced Tuesday that it has reached a deal with Time Warner Cable, a month after a takeover attempt by Comcast failed amid regulatory scrutiny.
Cable billionaire John Malone backed the $56.7 billion deal, paving the way for Charter Communications to become one of the largest cable and broadband providers in America, the New York Times reported.
Charter will pay $195.71 per share in a mix of cash and stock, valuing Time Warner Cable at $78.7 billion, according to a press release from Charter Communications. Combined with the sixth largest cable operator Bright House, which Charter agreed to buy earlier this year for over $10 billion, the cable company would have more ability to negotiate with the studios and entertainment companies that provide content for cable operators.
Charter Communications, Time Warner Cable and Bright House, combined serve 23.9 million customers in 41 states, Charter said in a statement. Comcast has 22.4 million cable and internet customers. Time Warner Cable has an especially large presence in New York City and Los Angeles.
Currently, Charter is the fourth-largest cable operator in the country. Comcast's deal with Time Warner put the value of the company's stock at about $159 a share, or $45.2 billion. On Friday, Time Warner Cable's stock closed at a little over $171.
"With our larger reach, we will be able to accelerate the deployment of faster Internet speeds, state-of-the-art video experiences, and fully featured voice products, at highly competitive prices," Tom Rutledge, president and CEO of Charter Communications, said in a statement Tuesday.
Time Warner Cable Chairman and CEO Robert Marcus said, "This agreement recognizes the unique value of Time Warner Cable, and brings together three great companies that share a common philosophy of strong operations, great products, robust network investment and putting customers first."
Charter bid just over $61 billion for Time Warner Cable early last year before being rejected in favor of Comcast. A successful acquisition of Time Warner Cable would be another feather in the cap of John Malone, who does not have an official role at Charter beyond being a member of its board of directors and its largest shareholder through his investment vehicle Liberty Broadband, which also owns a stake in Time Warner Cable. That company will buy $5 billion of Charter stock to help fund the deal.
Since Malone sold his cable company TCI to AT&T for over $55 billion in 1999, he has been feverishly making entertainment and cable deals around the world that are often highly complex, spinning together an empire that includes, under some form of his control or influence, SiriusXM, Discovery Communications, the overseas cable company Liberty Global, and the media company Liberty Media.
An acquisition of Time Warner Cable would have to be approved by regulators, who already essentially rejected Comcast's bid, and are still considering AT&T's proposed $48.5 billion acquisition of DirecTV, which was first announced in May of last year. The companies said they expected the deal to close by the end of the year.