Burger King And Tim Hortons Merge In $11 Billion Deal With Buffett's Assistance
The King is moving north. Burger King insists in the face of consumer ire that it isn't a tax avoidance deal.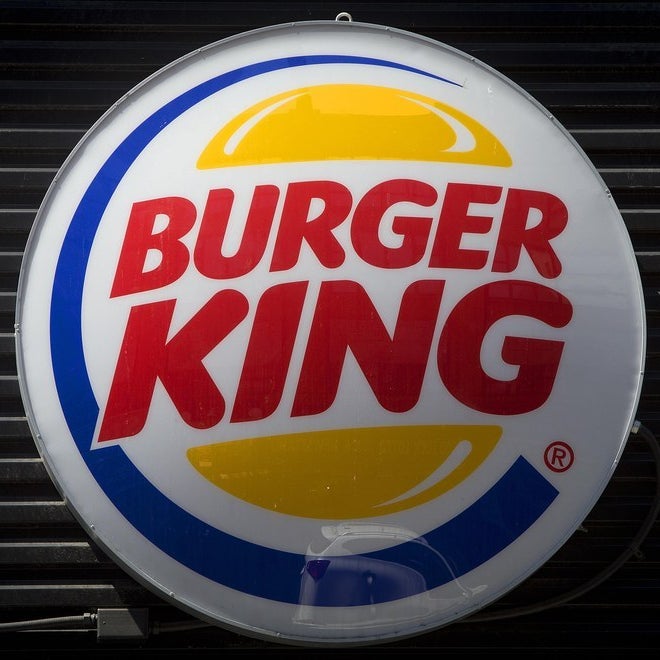 It's official: Burger King and Tim Hortons are going to merge, with Warren Buffett's help.
The two companies will maintain their current management and keep their unique brand identities, at least for now, meaning little change for customers in the short term. The big changes, as is typical with companies run by 3G Capital, the Brazillian private equity firm that will own 51% of the new company, will be behind the scenes.
In a deal announced Tuesday morning Burger King and Tim Hortons said that they would be forming a third company 51% owned by the private equity firm 3G, which currently owns owns about 70% of Burger King's stock. Combined, the new company will have over 18,000 locations and $23 billion in sales across them.
The company will be based in Canada but led by Burger King Executive Chairman Alex Behring and Chief Executive Officer Daniel Schwartz, who will keep his Burger King job. Tim Hortons Chief Executive Officer Marc Caira will be vice chairman of the new group in addition to his current role.
"By bringing together our two iconic companies under common ownership, we are creating a global QSR powerhouse," Behring said.
Also playing a role is Berkshire Hathaway chief Warren Buffett, who also teamed up with 3G in its takeover of Heinz early last year. Buffett will be putting up $3 billion in the deal, getting back preferred stock that will pay him a dividend. The rest of the money comes from debt financing raised by JPMorgan and Wells Fargo.
The combined company, while still maintaining the separate brands, gives Burger King a slice of the higher-profit breakfast-and-coffee business and Tim Hortons, which has reached saturation level in Canada, a chance to expand globally. Tim Hortons will also expect to come under the thrifty management style of 3G, which has limited the use of color copying and FedEx in some of the companies it owns, as well as getting rid of cushy executive offices.
"As an independent brand within the new company, this transaction will enable us to move more quickly and efficiently to bring Tim Hortons iconic Canadian brand to a new global customer base," Caira said in a statement. "Our customers, employees, franchisees and fellow Canadians can all rest assured that Tim Hortons will still be Tim Hortons following this transaction, including our core values, employee and franchisee relationships, community support and fresh coffee."
One reason why both companies' stock soared — usually the target company's shareholders get a boost while the acquiring company's stock flags after deal talks are announced — is the possible change in taxation gained by basing the new company in Canada, which has lower corporate taxes than the U.S. as well as a more favorable treatment of money earned overseas. About 42% of Burger King's revenue comes from outside the U.S. and Canada.
The company's Facebook page has been flooded by outraged comments about what many see as tax avoidance. Some commenters called for a boycott. In response, Burger King said that the deal was not "tax-driven" and that Burger King "will continue to pay all of our federal, state and local U.S. taxes." It also added, "The WHOPPER isn't going anywhere."
Deals like this one, where a larger U.S. company acquires a smaller foreign one and then changes its corporate citizenship — known as inversions — are increasingly popular, and have drawn criticism from Democrats in Congress as well as the president. While White House press secretary Josh Earnest declined to comment on the deal yesterday, Democratic senator Carl Levin called it an "example of why Congress can't afford to wait any longer to put a stop to tax-dodging through this kind of merger."
Populist Ohio Democrat Sherrod Brown called for American consumers to avoid whoppers: "Burger King's decision to abandon the United States means consumers should turn to Wendy's Old Fashioned Hamburgers or White Castle sliders."
The two companies put it differently in their statement: "The combination generates substantial value for shareholders of both companies and provides the opportunity for shareholders to participate in the new company's long-term value creation potential."
Both Burger King and Tim Hortons stock surged yesterday when the companies announced they were in talks. Burger King's shares advanced almost 20%, while Hortons went up 19%. Hortons shareholders will get C$65.50 for their shares, along with .8025 shares of the new company, about C$94.05 per share total, around $86. Before news of the deal talks broke, Hortons was trading at C$68.78.
This piece has been updated throughout.