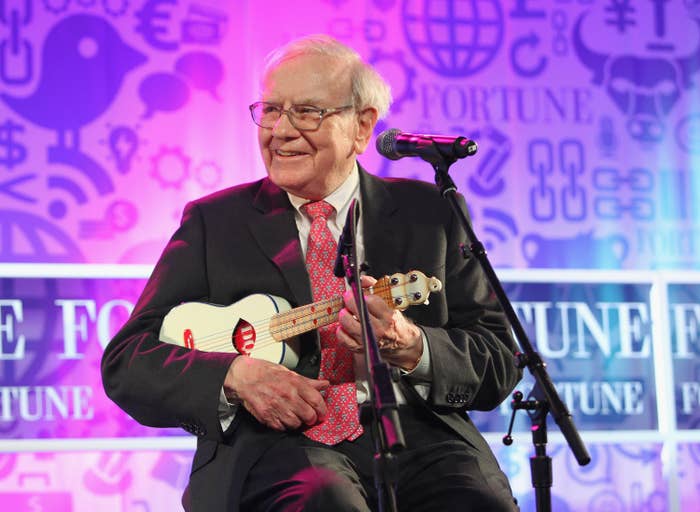 Warren Buffett's Berkshire Hathaway has bought over $1 billion worth of Apple shares, propelling the tech-shy octogenarian billionaire into the top flight of Apple shareholders.
The company bought 9.8 million Apple shares sometime in the first three months of this year, according to a regulatory filing, paying just over $1 billion. A billion dollars would be a big investment for most people, but in the case of Warren Buffett — and Apple — it's more like a toe dipped in the water. Apple is still not among Berkshire's largest holdings, and even with a billion-dollar holding, Berkshire is only Apple's 56th largest investor, according to data compiled to Bloomberg, owning just 0.18% of all Apple shares.
But it's a noteworthy investment, given that Buffett has largely avoided putting money into the technology industry, even as it has taken on a driving role in the global economy. His only other major tech investment is in IBM, where Berskhire is the largest shareholder, owning about 8% stake in the company that is currently worth about $12 billion.
Buffett told the Wall Street Journal that he did not make the decision to buy the shares for Berkshire Hathaway, implying that the purchase was made by one of two senior lieutenants, Todd Combs or Ted Weschler, who each control billions of dollars of the company's investments. Buffett told the Journal that the purchase was made without consulting him.

Buffett has said his skepticism of technology companies comes from an uncertainty about which ones will be around for the long run. From web giants like Yahoo to mobile manufacturers like Nokia, rapid changes in the tech landscape can reduce giants to rubble within a decade. Buffett's investments, from Coca-Cola to Goldman Sachs and railroad operator BNSF, are ones he believes will survive for generations.
"I don't dwell on glamorous businesses that dramatically changed our lives but concurrently failed to deliver rewards for U.S. investors," he said in 2000 article for Fortune. "The key to investing is not assessing how much an industry is going to affect society, or how it will grow, but rather determining the competitive advantage of any given company and, above all, the durability of that advantage."
In late April, Apple reported its first decline in quarterly earnings since 2003, thanks to slowing iPhone sales. But while the global smartphone market is unlikely to surge as it did in the years after the introduction of the iPhone, Apple now earns almost all the industry's profits, and still sells a mind-bending number of its premium-priced handsets.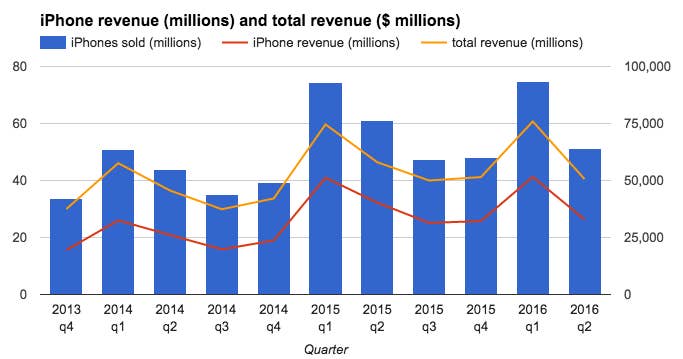 It might even be a value stock.