Brooklyn Real Estate Developer Strikes Black Gold In North Dakota
Ken Hartog moved to Brooklyn just as the real estate market was crashing. But he's killing it in Western North Dakota.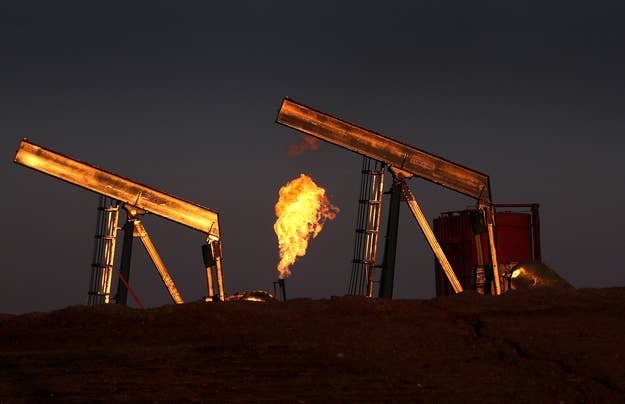 After 15 years in real estate development in Southern California, Ken Hartog took aim at the ultra-hot housing market in Brooklyn. In 2006, at the peak of the New York real estate market, Hartog moved from Los Angeles's Manhattan Beach to Brooklyn. And then the crash happened.
"Everything fell apart for real estate, it pretty much collapsed for the better part of two to four years from 2007 to 2010 and 2011," Hartog said in an interview with BuzzFeed.
While the national real estate market — and New York's — was swooning, there was a boom happening not in North Brooklyn, but in North Dakota. So two years ago, Hartog ditched the idea of multi-family developments in Brooklyn and instead looked farther North and East, all the way to the Bakken formation, which runs under North Dakota, Montana, and Southern Canada. What he found their was a real estate market more promising than what was supposed to be the most promising one in the country.
"I'd never really heard of it, I thought it was something up there that was not for me, it's just something on the horizon, like the internet in 1994 and 1995," Hartog said.
Now Hartog is generating the kind of returns that would make the developers he left behind in Brooklyn jealous. On the houses he's built and filled and two that are in escrow, Hartog says his return on his own, not borrowed, money "is well over 100 percent" and that the places have grown in value. "My broker wants to list [one home] at $ 280,000, and it cost me half that to build it."
Driving the real estate market was an oil boom that started to take off in the early and middle 2000s. By the end of 2006, North Dakota was producing 3.6 million barrels a month. Since 2008, more that 4,000 wells have been drilled in the Williston Basin, which contains the Bakken and Three Forks Formations.
The US Geological Survey recently released a new estimate of the amount of recoverable oil in the Bakken and nearby Three Forks Formation: 7.4 billion barrels, about double of an earlier estimate.
And, of course, where there's oil, there're jobs. North Dakota currently has the lowest unemployment rate in the country at 3.3 percent compared to the national rate of 7.5 percent. The unemployment rate in Williams County, near the heart of the Bakken oil boom, is just below one percent.
When Hartog first got to Williston, in Western North Dakota, he stayed in a "man camp," which is a temporary structure for oil and gas workers that dot the Bakken region and have aroused resentment in the local communities. "They look like higher end army barracks," said Hartog. "Towns don't really like them, they don't add to the community, people don't live there."
And yet, rooms the size of a small college dorm with a shared bathroom down the hall were going for $140 a night. Hartog realized there was an obvious need and real opportunity for permanent housing that's actually embedded in the community. So he started building.
His first development, 5 eight-bedroom homes, was located south of Williston, near Watford City. They filled up quick.
"Once I filled up those original five, I added on more and haven't had a vacancy since September, if I had another twenty they would fill up," Hartog said.
All told, he's getting about $9,000 a month from each house. He also has two RV parks, two houses currently in escrow, and two more he's buying as rentals.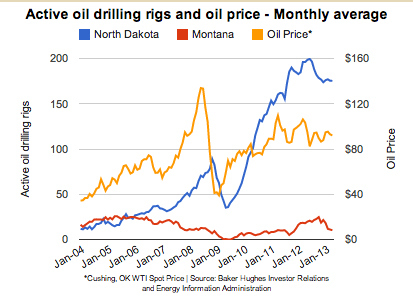 While Hartog still lives in Boerum Hill, but all of his business is in North Dakota.
"When I started, there wasn't a flight from Minneapolis to Williston, it was a flight to Bismarck and then about a four hour drive."
Even though there's a direct flight now, getting a seat is about as hard as finding a room in the Baaken region. The highway running through the area is being expanded from two to six lanes, after traffic went from 1,400 cars a day to 14,000.
For the companies at the heart of the oil business — rig installers and drillers — they can get in and out of the Bakken even if it's a boomtown that stops producing wealth in a few years. For everyone else trying to get in on the black gold rush, like Hartog, they have to be reasonably sure that the Bakken will continue producing wealth for years if not decades.
"Forty years from now there will be a thriving community of 500,000 in the Bakken, schools, retails, hospitals, and services," said Hartog, "unfortunately I don't have the resources to build an entire city."