BlackRock's Larry Fink: Finicky Corporate Boards And U.S. Government Holding Back The U.S. Economy
"One of the worst trends in America is the duration of the CEO term is right around five years," the CEO of the world's largest asset manager told a conference for a securities industry trade group.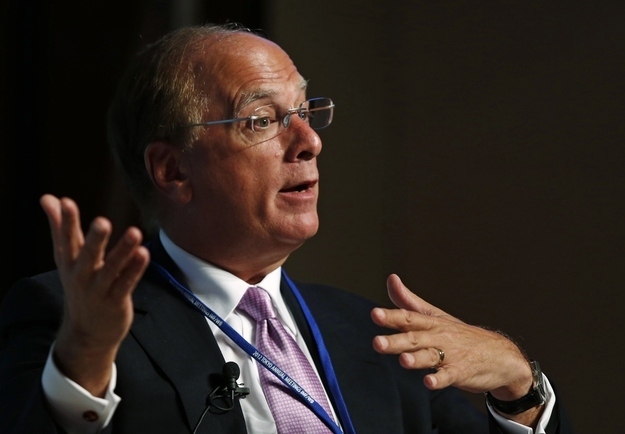 The biggest money manger in the world, whose company oversees just under $2 trillion in stock investments thinks that shareholder-friendly policies — generous buybacks and dividends and short CEO terms that encourage executives to hit their earnings and stock-price targets — are partially to blame for a weak economy that isn't investing for long-term growth.
In a question and answer session with Bloomberg TV's Trish Regan at the annual conference for the Securities Industry and Financial Markets Association (SIFMA), a financial industry trade group, Larry Fink, the CEO of BlackRock, an asset manager that oversees $3.8 trillion, put the blame for meager growth and job creation at the feet of gridlock, uncertainty about economic policy, along with short-sighted CEOs and boards.
While Fink said that long-term investment by companies had fallen and not recovered, the stock market is still buoyant, with the S&P 500 up almost 24 percent on the year.
But Fink said this was largely due to CEOs and boards buying back massive amounts of stock or paying out large dividends to shareholders. "The stock market continues to rally, CEOs are buying back stocks and dividends, but the reality is that it does not create vibrance in the economy," he said.
Many CEOs like to blame everything from health care reform to Dodd-Frank for CEO skittishness about hiring and long-term investment, but Fink argued that how many companies are governed, with CEOs accountable for short-term stock results, has led to an investment and expenditure drought. "One of the worst trends in America is the duration of the CEO term is right around five years," Fink said. "But they only have a short period of time to prove they're deserving of that role."
The result is practices that give shareholders something immediate and tangible, Fink said. "It's easy to award your shareholders by doing stock repurchases and dividend increases."
There have been $415 billion in share repurchases in the last year, according to FactSet, and a 12.3% jump in quarterly total repurchases from the second quarter of last year.
Billionaire investor Carl Icahn has mounted a public campaign to get Apple to borrow money to repurchase $150 billion worth of stock. Apple already announced a $100 billion dividend and buyback program that will run through the end of 2015.
Fink is also a lifelong Democrat and his firm BlackRock is a sometime advisor to governments, but that didn't stop him from hammering Washington for casting a pall of uncertainty over CEOs, a complaint in corporate circles.
"This dysfunction in Washington has created uncertainty on the individual level for CEOs and this uncertainty is playing out in the job market and in capital expenditures," Fink said. "Washington is not giving us the leadership to give the comfort to make those investments."