Billionaire Investors Fight Over Apple On Twitter
What happens when you give two Medicare-aged billionaires Twitter accounts? Twitter fights!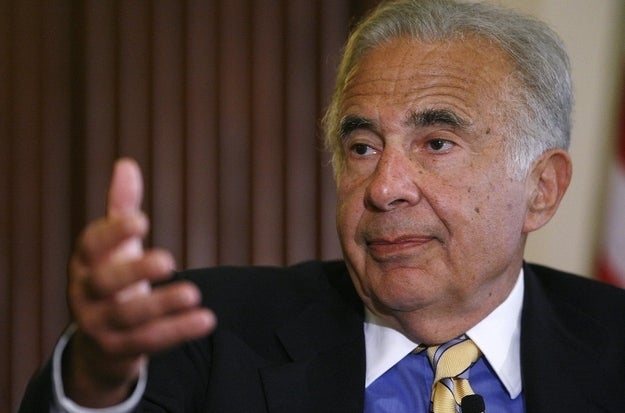 Carl Icahn and Bill Gross are both billionaire investors with a combined age of 146 and a shared net worth of $22 billion. This does not insulate them from the pleasure of throwing zingers on the internet.
Carl Icahn, the 77-year-old billionaire, launched a website this morning called the Shareholders' Square Table to support his activist investor campaign, he also posted a letter to Apple CEO Tim Cook and Apple's board imploring them to borrow money to buyback $150 billion worth of stock.
Gross, the co-chief investing officer of the asset manager PIMCO, is in many ways the opposite of Icahn.
Icahn is a verbally vicious New Yorker who takes huge stakes in publicly traded companies and then agitates the management and board for changes. He regularly describes any argument against him as an "absurdity" and whatever corporate shakeup he's asking for as a "no-brainer."
Gross, on the other hand, is based in Newport Beach and is better known for his mildly eccentric investment letters and for investing a huge amount of retail investors' money ($250 billion in one fund alone) in safe and stable bonds.
Icahn will be on CNBC latter this afternoon to discuss his activist campaign. Don't expect him to ignore his latest billionaire critic.
Of course, whenever any celebrity goes after another on the internet, it's followed by tons of constructive commentary from their respective followers