Big Banks Can Be Non-Disastrous On Social Media
But they have to be a bit less open.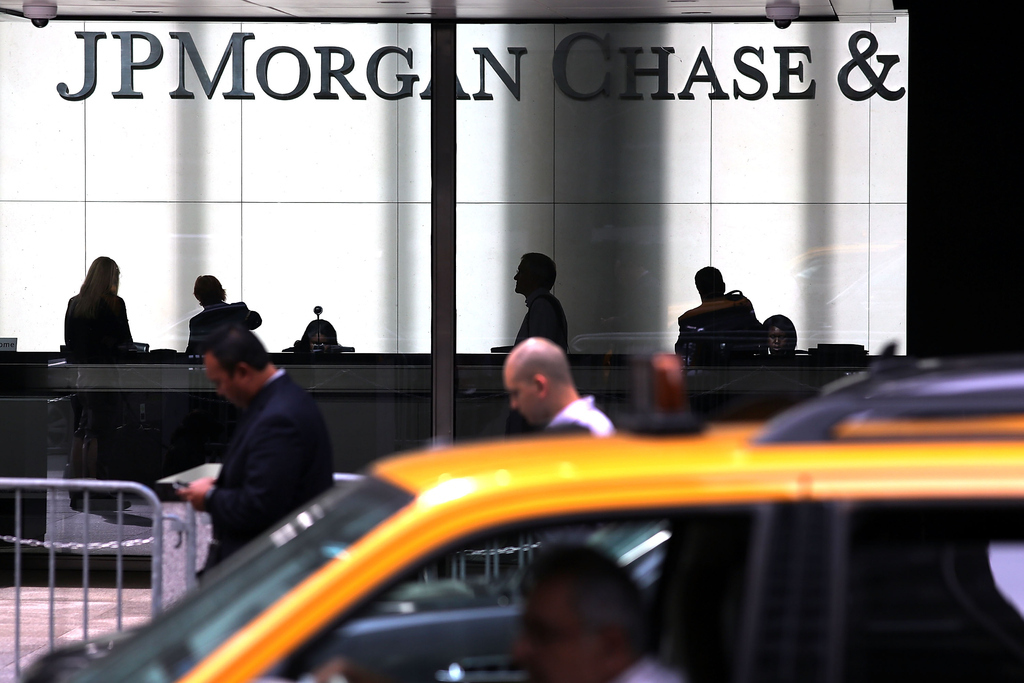 Speaking in front of an industry trade group, Goldman Sachs CEO Lloyd Blankfein was asked if he would ever join Twitter: "If only I didn't have so many minders that would rip it out of my hand," he responded.
About 24 hours later, JPMorgan canceled a live Twitter Q&A session with its vice chairman, Jimmy Lee, after #AskJPM, the hashtag used to field the questions, was quickly taken over by vociferous critics of the bank. Maybe Blankfein's minders were on to something.


The bank canceled the event and a JPMorgan spokesperson emailed reporters to say, "#Badidea! Back to the drawing board."
In retrospect, of course this happened.
JPMorgan used to be the one megabank whose reputation was burnished by the financial crisis: It quickly paid back its bailout money, snapped up Bear Stearns and Washington Mutual at the request of the government in the midst of the darkest days of the financial crisis, and had its so-called "Fortress Balance Sheet" that protected it from downturns. These days, however, it's more known for its rapidly increasing legal bills, a massive derivatives trade gone bad, and investigations by regulators all over the world.
Just after the Twitter chat was canceled, The New York Times reported that JPMorgan had hired the daughter of Wen Jiabao, China's former prime minister, under a pseudonym, for consulting and help in getting business in China. A source with knowledge of the events said that the cancellation of the Q&A was not due to the imminent publication of the Times story.
On the YouGov Brand Index, a large survey of consumers' perceptions of brands, JPMorgan scored below Goldman Sachs, Morgan Stanley, and Bank of America.
This wasn't the first time a hashtag had been taken over by critics: In 2012, a promoted McDonald's hashtag (#McDStories) turned into a way to mock the quality of its food, and conservatives gleefully hopped on recently #ObamacareinThreeWords to criticize the president's health care law.
Does Wall Street Just Not Get Social Media?
It might seem that way — the services are blocked or banned on most trading floors, and Bloomberg even built a Twitter function to allow its subscribers to see some Twitter accounts through their terminals. Very few bankers have Twitter accounts, and the ones who do — largely technology bankers in the Bay Area — rarely tweet about anything industry-related thanks to strict compliance rules about corporate communications.
But before the #AskJPM fiasco, JPMorgan's Twitter presence was pretty normal, and even effective, for any large corporation. JPMorgan's social media team, which exists separately from its public relations staff, helms a number of Twitter accounts, including @Chase, @ChaseSupport, @ChaseSmallBIz, and @ChaseBiz.
The bank's social media efforts are mostly based around its Chase brand. The split in the bank's Twitter identity reflects the split in the bank's corporate structure: The retail brand Chase and the investment banking and trading operation JPMorgan. One does credit cards and home loans, the other credit default swaps and IPOs.
The @JPMorgan account is a bit newer and feels more web-native, and even posted a 1918 letter from King George V thanking the real J.P. Morgan for his personal help in WWI — on Thursday, of course.
The thought behind hosting a Q&A with Jimmy Lee, a Wall Street legend with a long pedigree at JPMorgan and its predecessor banks, was to reach college students, according to a source familiar with the plan. As the Twitter furor rose to ever higher levels, with 6,000 almost exclusively negative tweets and with Lee himself aware of what was happening, the PR and social media staff together decided to cancel the next day's event, according to the person.
Is There Another Way?
Last month, Goldman Sachs, JPMorgan's rival in landing M&A deals, IPOs, and facing opprobrium from critics, hosted a live Q&A with Stephen Scherr, the head of the bank's financing group and a member of its management committee. Instead of fielding the questions through Twitter, the bank instead tweeted a link to a website that allowed followers to submit questions.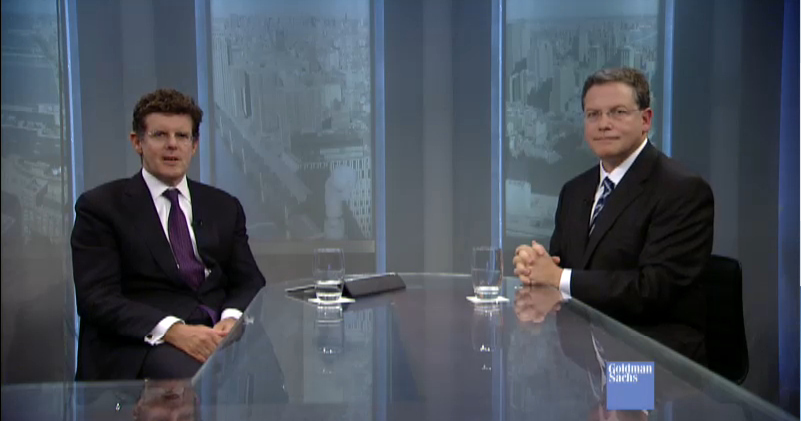 In a live video broadcast, Scherr answered questions from Jake Siewart, the bank's head of communications, on economic and financial trends in Latin America and corporate financing, the exact two topics Goldman wanted questions on. While the broadcast itself was live, the questions were curated and filtered through the man in charge of Goldman's image.
It worked.
A spokesman for Goldman declined to comment.