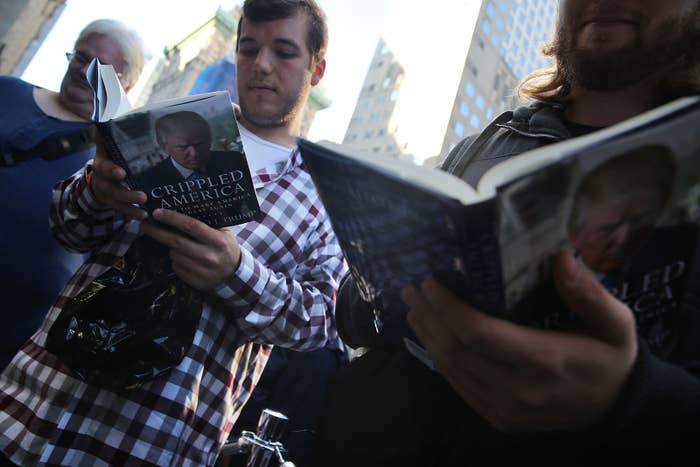 Americans were too busy watching election news to read books, the chief executive officer of Barnes & Noble said Tuesday when explaining falling sales at the retailer.
The company's sales fell about 4% in the three months from July to September, with executives blaming lower store traffic for the drop-off — although the release of Harry Potter and the Cursed Child helped offset the drop, the company said.
"We did experience sluggish sales, which we believe are directly related to the election cycle," Barnes & Noble CEO Leonard Riggio said in a statement.
Specifically, "we have noticed that the comparable sales decline during the TV viewing hours, which is where we think people were all preoccupied watching the election coverage," Riggio said on a call with analysts. Sales returned to "normal-ish" on weekends, he added.
But maybe the post-election bounce back won't be as strong as the chain expects. Hillary Clinton was spotted this week in a bookstore in Westerly, Rhode Island, but it was the Savoy Bookshop and Cafe, an independent retailer.