Barclays U.S. Chief Hugh "Skip" McGee To Exit Bank
Skip McGee, a former Lehman Brothers investment banking executive, received the bank's largest bonus for 2013.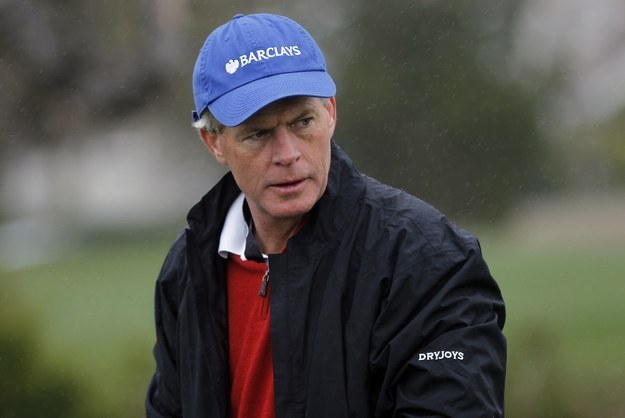 Hugh "Skip" McGee, who headed the investment bank at Lehman Brothers and ascended to chief of Barclays' Americas business, will leave the bank, the company said today. He will be replaced by Joe Gold, who now runs client capital management.
McGee was one of the most senior executives at Lehman Brothers to join Barclays after the British bank bought Lehman's investment banking division following its 2008 bankruptcy that touched off the financial crisis. The Texas native McGee joined Lehman in 1993 and was an energy and natural resources banker who helped lead efforts to save the bank before it careened into bankruptcy. He came over to Barclays as head of its investment banking division and became head of its U.S. business in May of last year.
McGee will leave at the end of April and Gold will take over May 1, when he will he report to Tom King and Eric Bommensath, the co-heads of corporate and investment banking.
Barclays, which paid one of the earliest and largest fines in the interest rate manipulation scandal that claimed the career of its then-CEO Bob Diamond in 2012, has come under pressure for its business practices and especially how it pays its senior executives amid meager profits.
At its annual meeting in London last week, shareholders harangued its senior management, including its Chief Executive Officer Anthony Jenkins and Chairman David Walker, over what they saw as excessive pay, especially at the investment bank. About a third of shareholders voted against the bank's compensation plan.
Barclays reported a quarterly loss in February of £514 million, about $865 million, while its pool for bonuses had grown to £2.4 billion or about $4 billion.
The senior executive with the biggest bonus for 2013 was Skip McGee, who got shares worth some £8.9 million, about $15 million. Jenkins, on the other hand, turned down a bonus for 2013 and 2012 but still received base pay of £1.1 million and £3.81 in long-term pay for past years' performances. All told it was about $8.25 million.
The bank has also said that it intends to focus on less-risky businesses, which would likely entail a relatively smaller role for its investment bank. Barclays said earlier this year that it would cut 12,000 jobs across the bank.
The change in focus can be seen in the transition between McGee and Gold. In a statement, Jenkins described McGee as "our most senior client-facing executive, responsible for driving some of the industry's highest profile transactions." McGee's role at both Lehman and Barclays was winning big business from the bank's clients. The bank described Gold's previous role as managing credit risk and the collateral for the bank's loan and derivatives portfolios.
Barclays said that McGee was stepping down "given the focus" on the bank having to switch to a new corporate structure in the U.S. by July 2016 as a result of the Dodd-Frank Act, which substantially overhauled financial regulation. Barclays said the leadership changes were to "prepare for this significant transition, one which will require a great deal of management focus over the next two years on regulatory relations, compliance, and the very significant legal and operational ramifications associated with the creation of the new entity."
"Skip McGee has delivered outstanding service over the last 21 years, both at Barclays and previously at Lehman Brothers," Jenkins said in a statement. "Skip has made a significant contribution over the last year as CEO of the Americas, and he has been a valued member of my Group Executive Committee. He will leave us with the good wishes of colleagues here."
McGee said in the same release: "After 21 years with Lehman Brothers and Barclays, I have made the difficult decision to leave. Banking is a 'team sport', and I am incredibly proud of the team we assembled here. It has been a true honor and privilege to work with so many talented people over the last two decades. We have accomplished a great deal since the combination of Barclays and Lehman in 2008. As for me, I am looking forward to my next challenge." McGee did not say where he would be going next.