As global financial markets went into panic mode Friday, the world's biggest banks emerged as the biggest losers after the U.K.'s decision to leave the European Union.
"Financials are set to be the biggest victims of a Brexit due to their exposure to expected financial and economic shocks, notably to the U.K., but also markets more generally," analysts at Bank of America wrote.
"All banks should be under pressure," wrote Morgan Stanley analysts, pointing to slow economies in the U.K. and Europe.

In the U.K., the pain appeared immediately. Barclays, Royal Bank of Scotland, and Lloyd's, three of the country's four biggest banks, were all down at least 18% in the first day of trading following the vote. Barclays was down more than 30% at one point, although that fall was arrested by Bank of England chairman Mark Carney's promise to freely lend money to British banks.
In the U.S., Wall Street banks with major U.K. presences sought to calm down their angsty staff. "We recognize the potential for market volatility over the next few weeks and we are ready to help our clients work through it," JPMorgan Chase CEO Jamie Dimon said in a memo to employees.
JPMorgan has 16,000 U.K. staff, and Dimon said last week that "as many as" 4,000 jobs could be moved if the U.K. left the EU.
Dimon didn't discuss any specific job moves in his memo, saying instead, "Regardless of today's outcome, we will maintain a large presence in London, Bournemouth, and Scotland," but that "we may need to make changes to our European legal entity structure and the location of some roles. While these changes are not certain, we have to be prepared to comply with new laws as we serve our clients around the world."
In another note to employees sent today, Dimon said that the bank " processed 1,000 trading tickets per second at one point," and that foreign exchange transactions "were a record overnight, and we expect to do three times the normal daily volume today."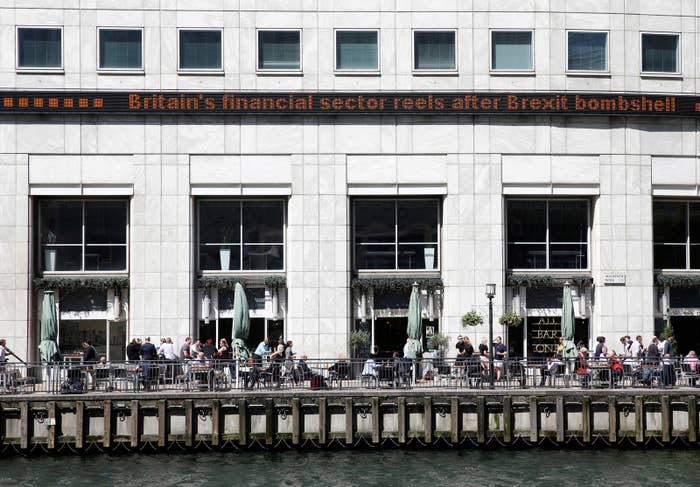 JPMorgan and Goldman Sachs shares were down 7%, while Morgan Stanley was down 10%, and Citi was down over 9%.
Lloyd Blankfein, the chief executive officer of Goldman Sachs, said in a statement: "We respect the decision of the British electorate and have been focused on planning for either referendum outcome for many months. Goldman Sachs has a long history of adapting to change, and we will work with relevant authorities as the terms of the exit become clear."
Even Wells Fargo was down over 4.5%, slightly outpacing the S&P 500's fall.
Aside from its direct effects on spending and investment, an atmosphere of global economic panic raises the likelihood that the Federal Reserve will keep official interest rates low. While low rates help stimulate the economy, they make it harder for banks to make money off the difference between the interest they pay on deposits and the interest they charge on loans.
According to data tracked by Bloomberg, the market's implied odds of an interest rate increase in July fell from 10% on Thursday to zero on Friday. The odds for a rate hike in December fell from just over 50% to14%.

Low rates for a longer period of time "can pressure margins and net interest income for all banks," wrote Mike Mayo, an analyst at CLSA. Stock in Regions Financial, for example, an Alabama-based bank with 1,600 branches in the South and Midwest, was down almost 10%.
U.S. banks are likely to fare better than their European peers, Mayo said — and that could prove the value of post-crisis reform of the industry. "This is a real-world test that can help demonstrate the greater resiliency of banks' balance sheets and the benefits of derisking that, while having hurt revenue this decade, should help incrementally in times such as this and show the relative strength of
U.S. banks."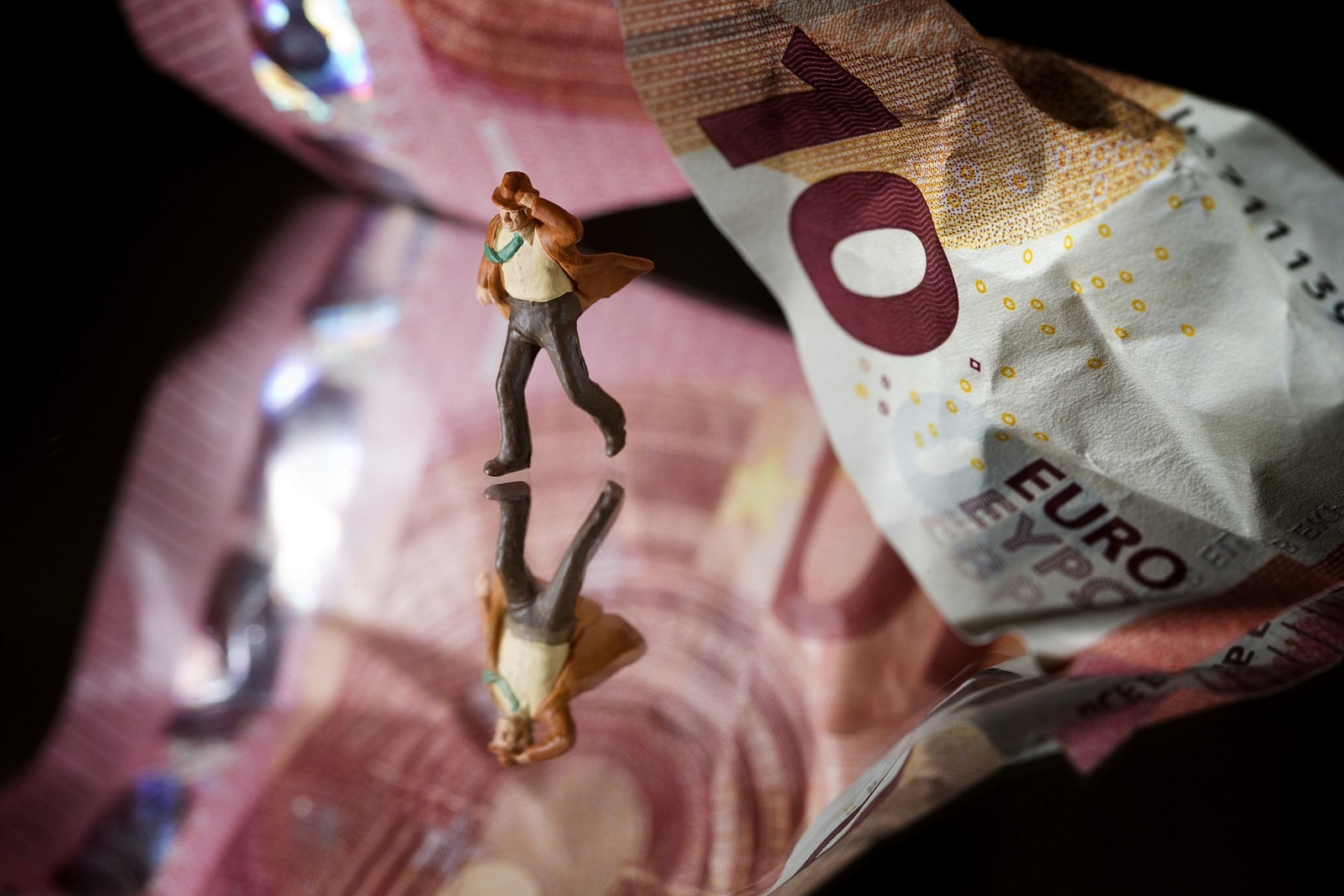 But if U.S. banks are cautiously optimistic, their friends in continental Europe are preparing the lifeboats. Major European banks with large global and British businesses were hammered even harder than their U.K. counterparts: Deutsche Bank was down 13%, French bank Societe Generale was down over 20%, and Spain's Santander Bank fell over 20%.

"I'm afraid that this is not such a good day for Europe. At this stage, we cannot fully foresee the consequences, but there's no doubt that they will be negative on all sides," Deutsche Bank's chief executive officer, John Cryan, said in a statement. "As a bank headquartered in Germany and with a strong presence in the U.K., we are well prepared. However, there's no doubt that the uncertainty created by the referendum's results will be a challenge."
Cryan, a British citizen who took over the massive German lender and investment bank last year, was perhaps the most dire and sobering voice among global banking leaders on Friday.

"I am a strong supporter of the European project, which has brought peace and prosperity for more than 50 years. As a Briton and a European, it especially saddens me that Europe has obviously lost its attractiveness for many of my fellow countrymen. It's a clear signal to the EU to get closer to its people and to strengthen democracy."