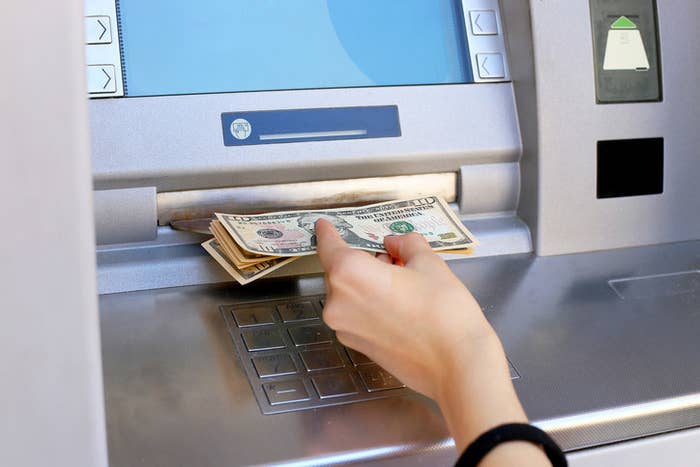 The banking industry is collecting around $15 billion a year in overdraft and nonsufficient fund fees per year despite federal rules that have been in place since 2010 that required customers to affirmatively allow their checking accounts to overdraft, according to the Consumer Financial Protection Bureau.
The billions banks still rake in show either that existing rules are not doing enough to inform consumers of their options or that there remains a large market for allowing overdrafts with very high fees.

The bureau is at the early stages of working on new rules for overdraft fees and has released prototypes for new disclosure forms based on research done with consumers. "These disclosure prototypes, if adopted, would be intended to help people make more informed choices as to whether they wish to be subject to debit card and ATM overdraft fees," the CFPB's director Richard Cordray said on a call with reporters.
The CFPB found that a huge share of fees come from a very small portion of people with little money who frequently overdraft, and that those borrowers are essentially using overdraft as a very expensive short-term loan to regularly cover a temporary lack of cash. Checking account customers who overdraft or face nonsufficient funds 10 or more times per year make up just 9% of bank accounts but pay almost 80% of such fees.
These checking account holders typically have very little money in their accounts and subprime credit scores, meaning they would likely have trouble accessing traditional forms of credit. The most frequent overdrafters had a median end-of-day balance of $276 while accounts that don't overdraft at all had a median balance of $1,585. As only 57% of those who overdrafted between 10 and 20 times a year had a credit card, these consumers used their debit cards much more frequently.
The typical overdraft fee is $34, and often occurs for tiny purchases that are less than the fee itself. "Consumers often are paying $34 to have the bank spot them $24 or less for no more than a few days," Cordray said.
As the CFPB estimate of $15 billion is extrapolated from data from the beginning of 2010 through mid-2012 from banks with $1 billion or more in assets, some private sector estimates put total annual overdraft fees far above that figure. Moebs Services put total overdraft revenue at $33.3 billion last year, according to the Wall Street Journal.
Despite existing rules requiring opt-ins and disclosures, some argue they fall short of adequately informing consumers about the fee system. A survey by the Pew Charitable Trusts shows "large majorities of those who paid an overdraft penalty prefer that a transaction be declined rather than overdraw an account," indicating that existing disclosure and fee practices may be insufficient to fully educate consumers.
"We're not proposing regulatory amendments. We have stated we're considering overdraft regulations and we're at a pre-rule stage," Gregory Evans, a senior CFPB official, said Thursday on a call with reporters.
Many banks that rely on overdraft fees for a substantial chunk of their revenue and have reported to their investors that this source of business is declining as customers opt out. The Bank of Hawaii, for example, told analysts and investors in July that it was facing a "downward trend in overdraft fees"; First Midwest Bancorp said in January that it had experienced "declines from overdraft-related revenues."

The Consumer Financial Protection Bureau has been unpopular with conservatives and Republicans in Congress since it opened, and a bill passed in the House of Representatives in June would vastly restrict its powers. Corey Lewandowski, who was President Trump's first campaign manager, recently called for its director Richard Cordray to be fired (the New York Times subsequently reported that Lewandowski had signed up an Ohio payday lending firm as a client of his consulting firm, which he subsequently denied).
Analysts at the Washington bank Compass Point said last month that they "doubt the Bureau will advance a bank overdraft rule."