Bank Of America Sets Aside Another $4 Billion For Legal Costs, Leading To 43% Drop In Profits
The bank that's had to pay out the most in litigation following the financial crisis suffered another disappointing quarter as it readied its legal reserve for a settlement with the Justice Department that could cost over $12 billion.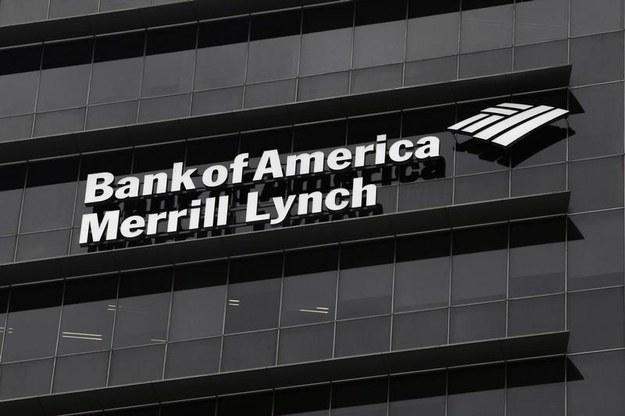 Under the shadow of negotiations with the Justice Department over its sale of mortgage-backed securities before the financial crisis, Bank of America set aside another $4 billion to pay for anticipated legal costs, taking down its profit for the quarter to $2.3 billion, below analysts' expectations of $3 billion.
The bank's revenue of $22 billion slightly exceed analysts' expectation of $21.6 billion, showing that, if not for its legal cost, Bank of America's massive commercial, residential, and investment banking operations are capable of generating a huge money amount of money. But still, the bank's profits were down 43% from the second quarter of last year.
Paying out huge portions of the bank's revenue to deal with litigation is familiar for Bank of America's beleaguered shareholders. In the first quarter the bank reported a small loss of 5 cents a share, or $276 million, thanks to a $6 billion litigation expense, part of settling a different legal headache, a lawsuit by the Federal Housing Finance Agency, the regulator that oversees Fannie Mae and Freddie Mac.
This quarter's legal costs will likely help pay the looming Justice Department settlement over mortgage-backed securities sales before the financial crisis that could cost over the $12 billion that Bank of America is reportedly offering. Bank of America's rival universal bank Citigroup settled its own civil Justice Department investigation for $7 billion on Monday.
This quarter's litigation expense cost the bank 22 cents a share after taxes, the difference between missing expectations at 19 cents a share and beating them at 41 cents a share. The bank's results sent shares down about 1% to $15.70 in pre-market trading.
The bank also announced a $650 million settlement with the insurance giant AIG to resolve the company's claims against Bank of America for mortgage-backed securities it purchased. Bank of America says the settlement will lead to the dismissal of suits AIG has pending in California and New York federal courts and that AIG will no longer object to a settlement Bank of America reached for $8.5 billion in 2011 with institutional investors like PIMCO and BlackRock that purchased mortgage-backed securities from Countrywide, the troubled mortgage company Bank of America bought in 2008.
AIG objected to the settlement when it was reached in 2011 and it was still winding its way through the courts through 2013 until being mostly approved earlier this year. AIG at the time said that the settlement amount was too small compared to investor losses on mortgage-backed securities of over $100 billion. Bank of America said today that the AIG settlement today means it "has now resolved approximately 95 percent of the unpaid principal balance of all" the residential mortgage backed securities that are the sources of "securities litigation [that] has been filed or threatened for all Bank of America-related entities."
That gives investors some prospect of finally getting over Bank of America's mortgage-related legal costs, which have cost the bank tens of billions of dollars, even before the Justice Department settlement which many expect soon.
The bank's investors might be cheered, however, by solid results in the bank's actual businesses.
While its rivals Citigroup, Goldman Sachs, and JPMorgan Chase all touted less bad than expected declines in revenue in their fixed income and equities trading divisions, Bank of America saw a slight increase in its fixed income sales and trading revenue, which rose from $2.3 billion in the second quarter of last year to $2.4 billion this quarter, excluding an accounting adjustment for the value of its debt. Its equity trading business, however, had $1 billion in revenue, excluding the accounting adjustment, down from $1.2 billion a year ago.
"The economy continues to strengthen, and our customers and clients are doing more business with us," Bank of America's chief executive officer Brian Moynihan said in a statement, "among other positive indicators, consumers are spending more, brokerage assets are up by double digits and our corporate clients are increasingly turning to us to help finance business expansion and merger activity. We are well positioned for further progress."