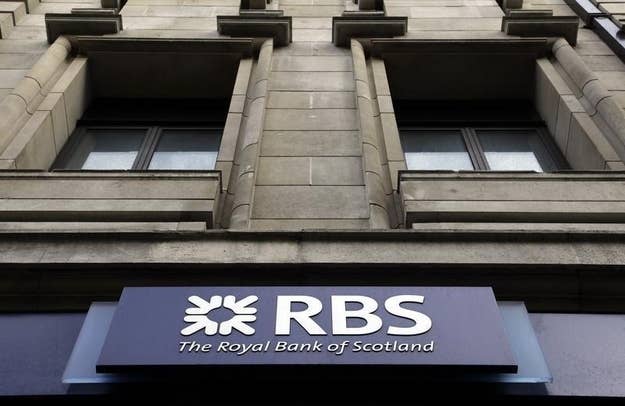 New York governor Andrew Cuomo announced Wednesday afternoon that Royal Bank of Scotland will pay $100 million for "violations of law in connection with transactions involving Iran, Sudan, other regimes and entities subject to international sanctions." Several RBS employees were also dismissed from the company, including its head of global banking services for Asia, Middle East, and Africa and the head of its money laundering prevention unit for corporate markets.
The consent order with New York's Department of Financial Services details RBS's procedures for transferring money to Iran, Sudan, and other banned parties to get around laws banning banks and individuals from dealing with sanctioned countries and companies. According to the order, "RBS established and implemented a procedure for processing U.S. dollar payments where information that could be used to identify sanctioned parties...would be omitted from payment messages to corespondent banks in New York."
The most damning portion of the consent order details that, "RBS provided employees...written instructions containing a step by step guide on how to create and route U.S. dollar payment messages involving sanctioned entities through the United States to avoid detection."

While the consent order details that senior RBS employees were aware of the scheme and that the instructions for doing U.S. dollar money transfers were included in a company manual available on RBS's internal intranet, and "dissemination to RBS's International Banking Center payment processors," the transfer process came to light thanks to an RBS internal investigation and voluntary disclosures to DFS, Boston branch of the Federal Reserve, and the UK's financial regulator.
RBS is still majority owned by the British government following its 2008 bailout that rescued the bank from almost certain collapse during the financial crisis.
This isn't the first time the Department of Financial Services, a newly created state financial and insurance regulator headed by former federal prosecutor and Cuomo aide Benjamin Lawsky, has gone after a British bank for failure to comply with U.S. money transferring rules.
Last year, Lawsky reached a $340 million settlement with Standard Chartered over accusations that it illegally transferred money to banks and corporations in Iran. Lawsky's DFS has oversight authority over foreign banks chartered in New York state and Lawsky even threatened Standard's New York banking license before the bank agreed to a settlement.
"Our continued objective is to create higher standards for ethics and accountability at large banks. That will not happen overnight, but through a sustained effort – including strong enforcement of our anti-money laundering laws — we will work toward that critical goal," Lawsky said in a statement. The $100 million fine will be split between DFS and federal regulators.