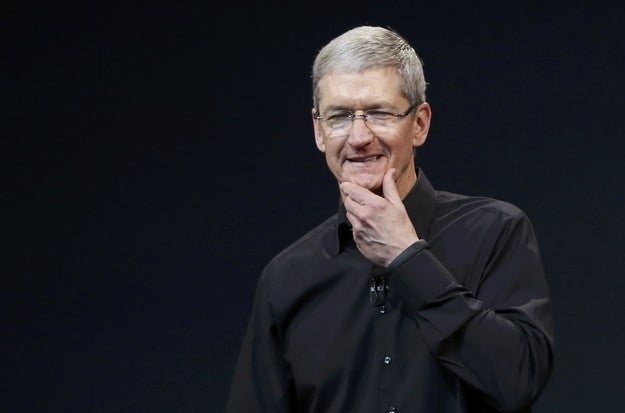 Apple has listened to Carl Icahn and said no — and it wants its shareholders to do the same.
The 77-year-old billionaire investor's latest proposal is for Apple to boost its share buyback by $50 billion in the 2014 fiscal year. In its preliminary proxy statement for its annual meeting in February, Apple has recommended that shareholders reject Icahn's plan.
Right now, Apple has authorized $100 billion in combined dividends and buybacks, buying back $23 billion worth of stock in 2013, partially funded by borrowing $17 billion. Since March 2012, when Apple announced its first dividends and buybacks, the company has spent over $43 billion returning money to its shareholders. Apple's cash pile is up to $146 billion, making it a juicy target for investors looking for dividends and buyouts.
But Apple's current efforts have not been enough for Icahn, who since announcing his stake in Apple this August via Twitter, has leveraged his relatively small stake in Apple into a full-spectrum media campaign to get more money out of the company, frequently appearing on CNBC and Bloomberg TV, and even gracing the cover of Time. He also had dinner with Apple CEO Tim Cook, where he once again pressed his case for a massive $150 billion buyback.
His latest request, first revealed in Time is more modest, merely $50 billion, and even if its approved by Apple's shareholders, would not be binding on the company's management.
"I'm not against the management of this company. But they've got too much money on their balance sheet," Icahn said earlier this month.
In an October public letter in support of his older, bigger proposal, Icahn said that he supported Apple's management across the board, with the exception of "the size and timeframe of Apple's buyback program."
"It is obvious to us that it should be much bigger and immediate," he wrote.
Although Apple is opposed to even Icahn's smaller proposal, the company reiterated its desire to continue paying dividends and buying back shares, solidifying one of Cook's largest departures from his predecessor Steve Jobs. The company said it was "fully committed to returning cash to shareholders" and that it would be "updating perspectives on its capital return program for 2014 and beyond." Any changes in its current $100 billion dividend and buyback program would wait until March or April of next year.
"The Board believes that the Company's management team and Board are in the best position to determine what is in the best long-term interest," Apple said in its proxy statement.