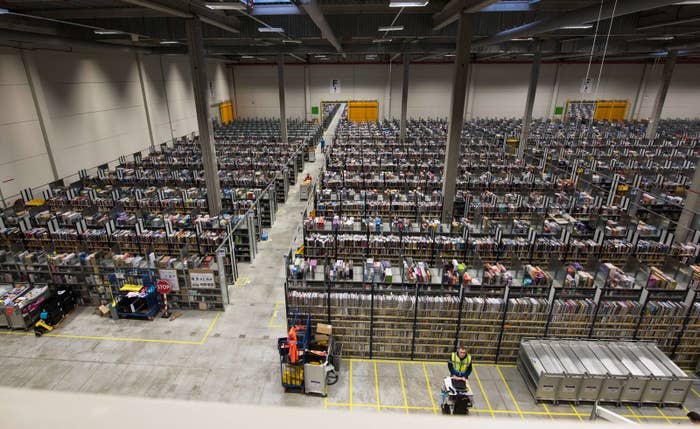 Amazon's quarterly profit hit an all-time high in the last three months, after hitting an all-time high in the previous quarter, and hitting an all-time high in the quarter before that. So yes, the company is on a bit of a roll.
This time around, quarterly profit was up 831% over the same period last year, hitting $857 million. And the e-commerce-and-cloud-computing-and-streaming-video company said its revenue jumped to $30.4 billion for the three-month period, up 31% from a year ago.
Amazon's revenues have now grown by over 20% for four consecutive quarters, with record profits in three consecutive quarters.
But the company's stock barely moved in after-hours trading following the results announcement; its shares have risen over 11% this year and are up over 42% in the past 12 months, far outpacing the market as a whole.
While the dominance of its e-commerce service has long been taken as given, the extreme growth of Amazon's cloud computing business is still raising eyebrows. Amazon Web Services, which supplies the heavy-duty computing infrastructure for companies including Netflix, brought in $2.9 billion in revenue for the for the quarter, up from $1.8 billion in the second quarter of last year. The $718 million profit for Amazon Web Services made up the bulk of the $1.3 billion profit earned by the entire company.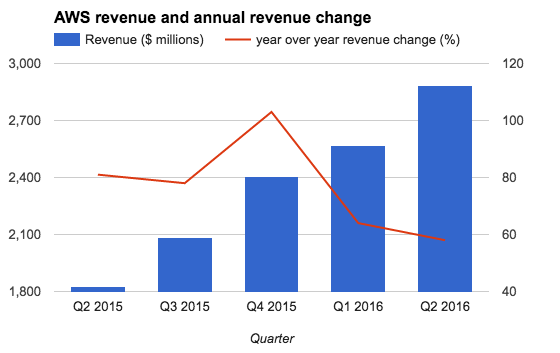 Amazon chief Jeff Bezos took the opportunity of its earnings report to hype the company's India business, where it recently launched its Prime program and will roll out Prime Video. "The team in India is inventing at a torrid pace, and we're very grateful to our Indian customers for their welcoming response," Bezos said in a statement.

Amazon also said that its recent Prime Day was "the biggest day ever for Amazon, and was also a record day for Amazon devices globally."