Despite Two Industry Bans, Billionaire Phil Falcone Is Eligible For $20 Million Payday
Hedge fund billionaire Phil Falcone is up for a $20 million payout from his holding company Harbinger after three years of taking no pay.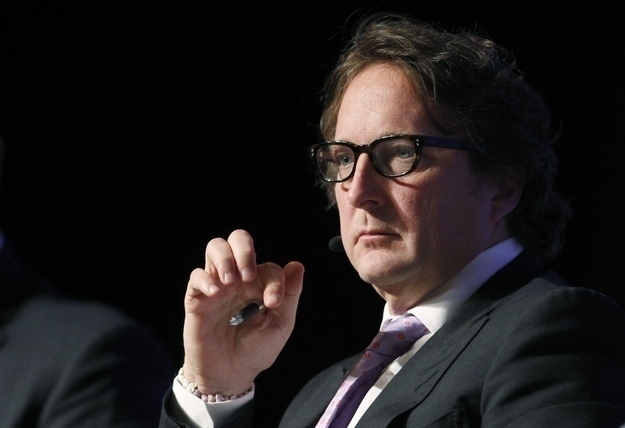 Phil Falcone's Harbinger Group, a holding company run by a billionaire banned from the hedge fund industry, said in a filing today that Falcone would be eligible for up to $20 million in compensation for the 2014 fiscal year as well as a base salary of $500,000 and a bonus of $750,000, according to a regulatory filing this afternoon. To get the entire haul, he would need to meet certain performance goals. Falcone has not taken any compensation from the Harbinger Group in three years. Falcone first made his riches as a hedge fund manager, where he was one of the wealthiest and flashiest in the industry.
In August, Falcone was banned from the securities industry for five years and his fund, Harbginer Capital Partners, had to pay more than $18 million in penalties in a settlement with the Securities and Exchange Commission. Falcone and his fund admitted to letting Falcone secretly borrow more than $100 million from the fund to pay his taxes as well as executing a scheme to drive up the price of bonds in order to squeeze a bank that was betting the price would go down and encouraging its clients to do the same. The SEC said that Falcone would still be allowed to maintain his affiliation with Harbinger funds to oversee their winding down.
Following the SEC settlement, New York state's financial and insurance regulator, the Department of Financial Services, banned Falcone from serving as an officer in any New York–based insurance company for seven years. Falcone's Harbinger Group owns Fidelity & Guaranty Life, the Baltimore-based insurance company, which has a subsidiary based in New York, Fidelity & Guaranty Life Insurance Company of New York. Harbinger also owns a reinsurance company and a majority stake in Spectrum Brands, the consumer product company behind brands like George Foreman, Black & Decker, and Remington.
So what did Falcone do to become eligible for such a big payout from Harbinger?
Harbinger's stock went way up.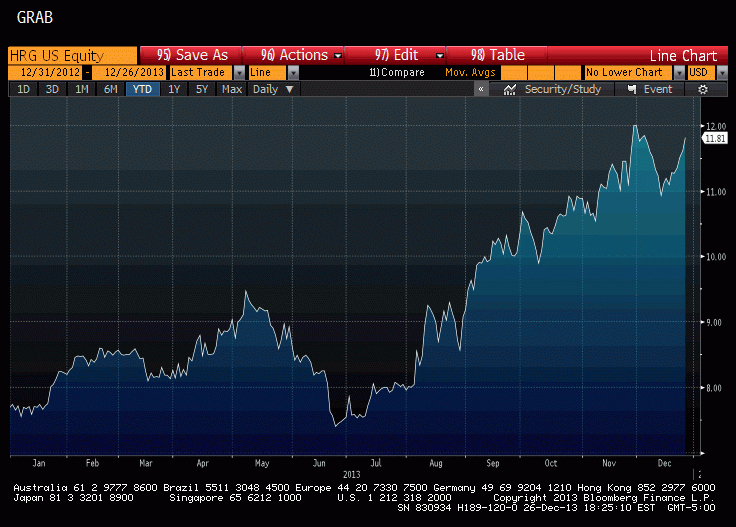 Harbinger's stock, now worth $11.81, was at $7.70 at the beginning of the year. It's been on a tear since then, up 53% compared with the Russell 2000 index, up only 40%.
Spectrum's stock is up even more.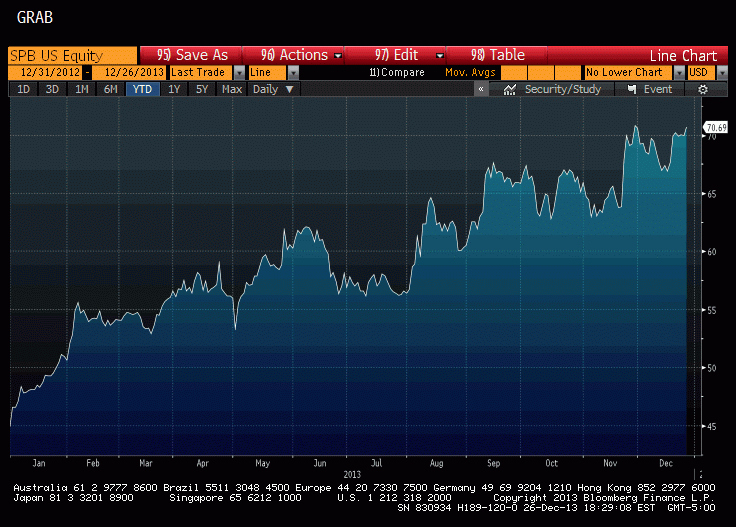 Harbinger's outperformance has largely been thanks to Spectrum's own outperformance; the stock is up right over $70, from $44.30 at the beginning of the year, giving it a yearly increase of 57%.
Harbinger's life insurance company, Fidelity & Guaranty Life, went public.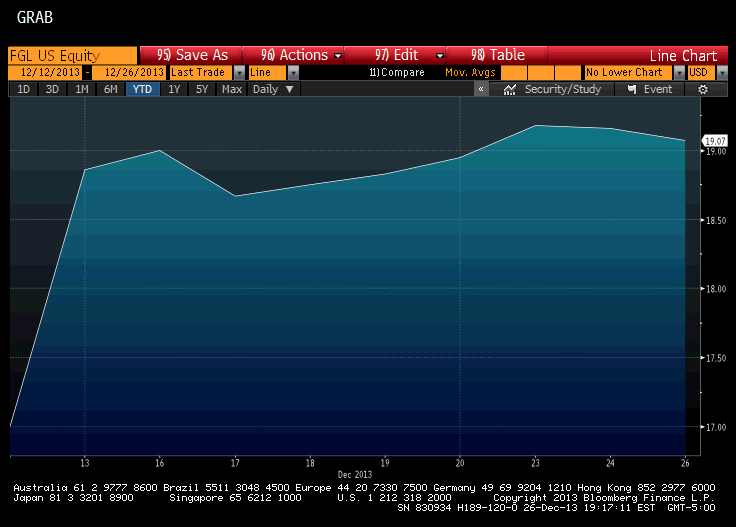 Although Falcone is banned from the hedge fund game, that hasn't stopped his holding company from following many other big investors in acquiring and taking public an insurance company. Fidelity & Guaranty Life is one of the insurance assets Harbinger holds; the other is a reinsurance company based in Bermuda. Insurance companies, because they take in money up front that they only have to partially pay back over the future, provide a ready and cheap source of funding for big investors like hedge funds, private equity firms, and holding companies. The insurer went public at $17 earlier this month and is now trading at just over $19 a share. The offering raised $166 million. And from Falcone's perspective, that all might be worth $20 million — or more.